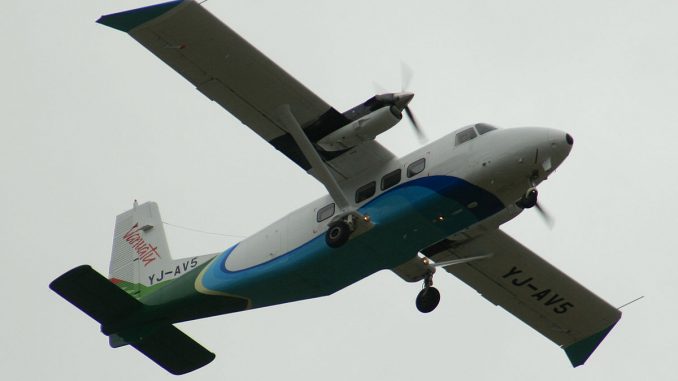 China's aviation industry continues to grow at a remarkable place, leading to Chinese airlines ordering vast quantities of aircraft in order to be able to meet the expected demand. The majority of these aircraft have been foreign-made aircraft made by Boeing or Airbus. As part of China's growth plan moving forward, the country wants to establish itself as a technological power by reducing its dependence on foreign technology.
The Chinese have made some notable advancements in this area, such as the Comac C919 aircraft which began mass production in 2017. The C919, along with many other Chinese aircraft, are starting to get global recognition as products of the growing Chinese aircraft manufacturing industry.
As Chinese expertise in manufacturing aircraft continues to grow, they're starting to seek foreign markets to sell their wares, just as Boeing and Airbus do. This past week, the Aviation Industry Corporation of China announced its intentions to have a subsidiary, Harbin Aircraft Industry Group, market and manufacture twin-engine aircraft in Brazil.
Y12F and Y12E Aircraft
Setting up shop in Brazil, home to competitor Embraer, would allow Harbin's Y12F and Y12E aircraft to enter the Brazilian and greater South American market. Eyes are on the Y12E turboprop to be the main player in Brazil, with the aircraft being displayed for the first time at LABACE 2018, Latin America's biggest aviation trade fair.
The aircraft comes in at a relatively competitive $5 million and carries 18 passengers. It is expected to fit into an untapped sector of Brazil's aviation market. While there are a lot of regular flights between roughly 100 cities and towns in Brazil, there is a resounding lack of regional air travel in the Brazilian market. This holds true in many smaller interior regions such as the Amazon.
Market Expectations
The Harbin representative for Brazil sees the potential for over 200 aircraft orders split between passenger and cargo uses across the Y-12E and Y-12F variants.
While the Y-12F is a newer aircraft with an overall better passenger experience, it is expected to serve on routes that are less remote since it was built with a less utilitarian concept in mind. The Y-12E is expected to serve the smaller more remote cities, playing to its rough-airfield capability which allows the aircraft to travel to smaller communities which have less developed aviation infrastructure.
China wants to grow its aircraft manufacturing business outside of Asia and has its sights firmly set on Brazil where it expects to position itself in several key areas of the aviation market; medical transportation, air taxis, agribusiness and logistics.

Hemal took his first flight at four years old and has been an avgeek since then. When he isn't working as an analyst he's frequently found outside watching planes fly overhead or flying in them. His favorite plane is the 747-8i which Lufthansa thankfully flies to EWR allowing for some great spotting. He firmly believes that the best way to fly between JFK and BOS is via DFW and is always willing to go for that extra elite qualifying mile.

Latest posts by Hemal Gosai (see all)