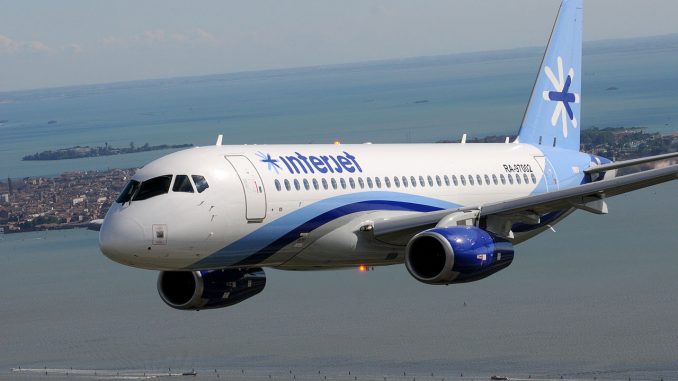 Mexican carrier Interjet placed its first order for 28 Russian Sukhoi Superjet (SSJ) 100s in 2011 claiming to have made an unbeatably good deal, as they were offered for significantly cheaper than what was proposed by competitors such as Embraer and Bombardier. Looking back six years later, the airline has had more than just a few headaches with this model.
The issues with the SSJ caused them to ground members of the fleet on continuous occasions and even forced them to scrap aircraft by parts in order to keep its remaining fleet of Russian aircraft in service. Now, the airline announced it received compensation from Sukhoi to make up for these inconveniences.
First, XA-PBA, delivered to Interjet in 2014, was grounded as it sustained significant damage to its nose after an accident involving an air bridge in Mexico City Airport in 2015. Following weeks long repairs, the aircraft was eventually permanently refrained from flying in early 2017 after further defects were found on the aircraft's stabilizers nodes through ground inspections across the whole fleet.
This measure was taken after the Russian Federal air transport agency grounded six of the aircraft, five operating for Aeroflot and one for fellow Russian carrier Ir Aereo, after metal fatigue was found in a tail component. The issue turned out to be a major problem with the aircraft's stabilizer.
Earlier this year, media reports claimed that Interjet was forced to scrap by parts four of the grounded aircraft in order to keep the rest of the fleet working. According to Bloomberg, these aircraft had been stored in hangars around Mexico City International Airport. The move was questioned by aviation analysts due to its potential compromises over safety.
Given Sukhoi doesn't have any single maintenance facility in the Americas, the airline has had a hard time finding replacements and tuning up aircraft that need repair. In order to ease maintenance problems, the airline signed a $ 7 million consignment stock with Sukhoi, where Interjet was able to get a hold of some key parts for aircraft replacement.
Later in 2017, the fleet was then grounded again as the SSJ100's PowerJet SaM engines, developed by a joint venture between France's Snecma and Russian's NPO Saturn, required additional ground maintenance. Despite these major inconveniences, the airline's CEO classified this aircraft type as "a money-making machine."
For these reasons, the Interjet announced in a quarterly financial report that it received a compensation package of MXP 733.1 million, which is equivalent $39.6 million, from the Russian manufacturer. The airline says that the amount is an estimate of the contractual recovery of the maintenance and repair costs for aircraft.
The initial decision to acquire the aircraft was a departure from Interjet's all-Airbus fleet consisting of 50 A320s and 12 A321s. Although it was set up in 2005 as Mexico's first low-cost carrier, the airline has lost the battle to ultra-low-cost rivals such as Volaris and VivaAerobus as it is currently stuck in the middle between a low cost and a full-service carrier.
Despite a large route network from Mexico City, it hasn't moved from its position as Mexico's third largest carrier and the Sukhoi's maintenance issues have caused the airline huge financial trouble. Combined with a failing strategy, Interjet is said to have substantially higher operating costs than its competitors, almost as high as flag carrier Aeromexico. In addition, it is rumored that the airline holds significant debts that put their financial operations at risk.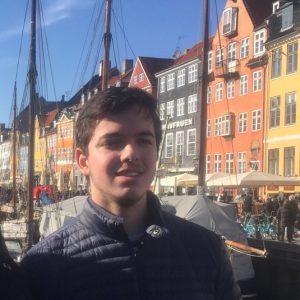 As a geography nerd, Jose has always been fascinated by the complexities of the airline industry and its ability to bring the world closer together. Born and raised in Peru, now studying in the UK. he has travelled around America, Europe and South East Asia. His favorite aircraft is the Boeing 767-300, which he has flown many times during his childhood; although now the A350 is slowly growing up on him.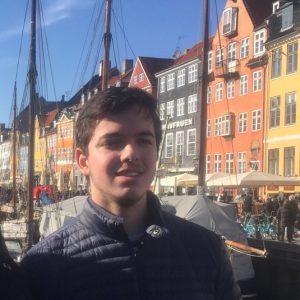 Latest posts by Jose Antonio Payet (see all)