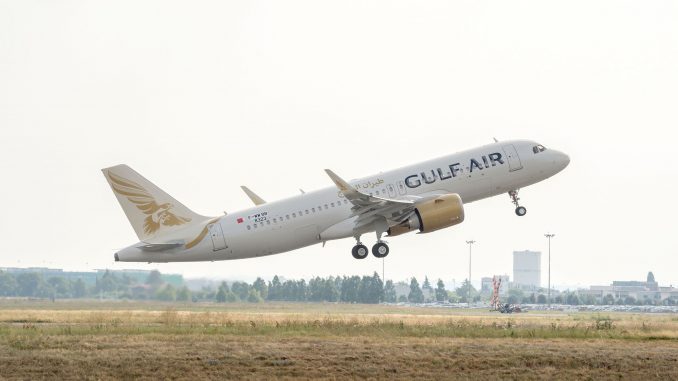 Gulf Air, the flag carrier of the Kingdom of Bahrain, took delivery of its first A320neo on August 20. The aircraft made its first journey from Toulouse to Bahrain and arrived in Bahrain at 16:00 local time.
The airline has 29 A320neo aircraft on order, all from the 2016 Bahrain International Airshow. This delivery makes Gulf Air the first Middle Eastern national carrier to fly the A320neo.
Gulf Air operates a fleet of 28 Airbus aircraft, and the addition complements the airline's existing fleet of aircraft. The airline operates a mixed fleet of Airbus and Boeing aircraft, with A320s, A321s, A330s, and 787-9. The airline offers service to over 48 destinations in 26 countries.
"History is repeating itself, as we were the first in the region to receive the A320 aircraft in 1992," said Gulf Air chief executive Kresimir Kucko.
"We have a strong network in the region with multiple daily flights to 10 regional cities and the addition of the A320neo into our fleet will strengthen our position in the market," he added. 
The A320neo is one of the newest aircraft, featuring the widest single-aisle cabin currently flying. The A320neo includes the latest technology such as new generation engines and Sharklets, which help with at least 15 percent fuel savings at delivery of the aircraft and 20 percent by 2020. The aircraft has 6,100 orders from over 100 customers.
In the United States, Frontier Airlines currently operates the A320neo. The airline was the first airline in the U.S. to receive the aircraft and took delivery in October of 2016.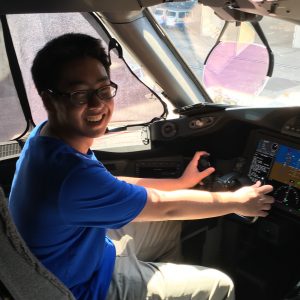 Ever since he made his first trip on a Boeing 747 in 2005, Samuel has been an AvGeek at heart. He is a dedicated United (ex-Continental) loyalist and frequent flier who attempts to live by Continental's slogan, "Work Hard, Fly Right." He has a huge love for the Boeing 777 along with any other Boeing wide body aircraft. Samuel is an avid collector of all types of airplane memorabilia ranging from model airplanes to in-flight magazines. In his free time, Samuel enjoys playing guitar and piano, and he is constantly on various airline websites scanning for any breaking news.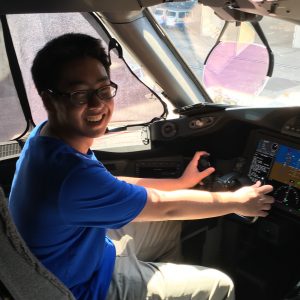 Latest posts by Samuel Chen (see all)