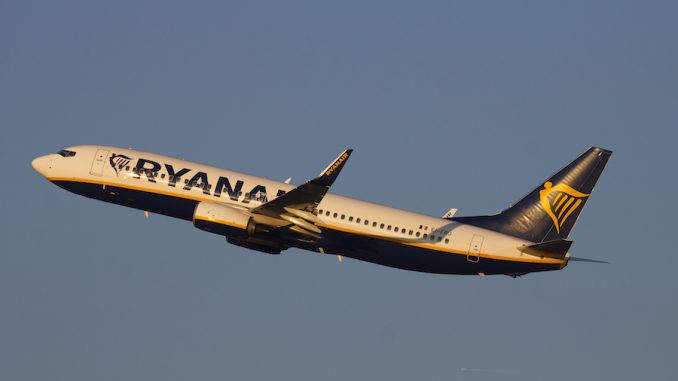 Ryanair's troubled summer of strikes appears to be continuing into the autumn given there is yet to be an agreement with any of the union groups it has recently recognized. The Irish carrier has been facing increased pressure from pilot and cabin crew groups across Europe with multiple strike action over the summer causing chaos and uncertainty for customers. Irish pilots alone have been on strike for five 24-hour periods in the last two months.
The Financial Times reported Sunday that pilots, who formed a Ryanair Transnational Pilot Group in March, are meeting in Frankfurt Monday to discuss further industrial action. The group which aims for 'effective collective representation for all Ryanair pilots regardless of country or base' also has the support of the European Cockpit Association (ECA). The collaborative nature of the pilots actions' has prevented the airline from adopting the previous practice of utilising crew from elsewhere in Europe to minimise cancellations caused by industrial action, as it did with industrial action by Italian pilots.
The airline is no stranger to negative press with CEO Michael O'Leary regularly providing blunt responses to customer issues and claims of poor service. When the airline began charging customers for not printing out their own boarding passes he is reported to have said "We think they should pay €60 for being so stupid." However, this summer social media and headlines in the U.K. and European press have been relentless detailing the misery suffered by customers who have had their flights cancelled days, and sometimes hours, before leaving on summer vacation. The consistency of cancellations has resulted in a number of publications printing "What to do if my Ryanair flight is cancelled" articles.
Industrial action by Ryanair pilots on August 10th resulted in what The Independent called "the biggest strike in the airline's 34-year history" with 400 flights cancelled into and out of Germany, Belgium, Sweden, Ireland and the U.K., affecting 70,000 passengers. This coordinated day of action by pilots from Ireland, Germany, Belgium, Sweden and the Netherlands followed multiple strikes by cabin crew and pilot groups in previous weeks which yielded similar headlines of 100, 200, 300 flight cancellations per day and up to 50 000 affected customers daily.
Cabin crew groups have also caused disruption to Ryanair's network with staff in Spain, Portugal and Belgium carrying out two days of strikes in July. On Friday cabin crew from those three countries with the addition of Italy sent an open letter to Ryanair shareholders asking for the company to adopt a more 'union-friendly' business model.
This comes after cabin crew from 21 countries where Ryanair operates bases issued a 'Charter of Demands' seeking fair pay and application of local law. Ryanair has consistently said that any increase in pay demands would significantly affect their low-cost business model. What the continued industrial action has done is affect the holiday plans of thousands of travelers and affect the share price of the airline which hit a 12 month low of €12.94 on August 10.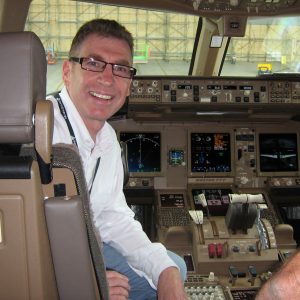 John has always had a passion for aviation and through a career with Air New Zealand has gained a strong understanding of aviation operations and the strategic nature of the industry. During his career with the airline, John held multiple leadership roles and was involved in projects such as the introduction of both the 777-200 and -300 type aircraft and the development of the IFE for the 777-300. He was also part of a small team who created and published the internal communications magazines for Air New Zealand's pilots, cabin crew and ground staff balancing a mix of corporate and social content.

John is educated to postgraduate level achieving a masters degree with Distinction in Airline and Airport Management. John is currently the course director of an undergraduate commercial pilot training programme at a leading London university. In addition he is contracted as an external instructor for IATA (International Air Transport Association) and a member of the Heathrow Community Fund's 'Communities for Tomorrow' panel.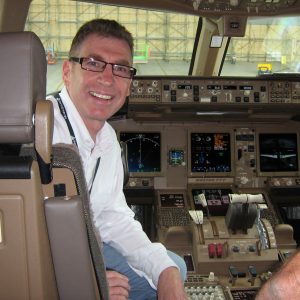 Latest posts by John Flett (see all)