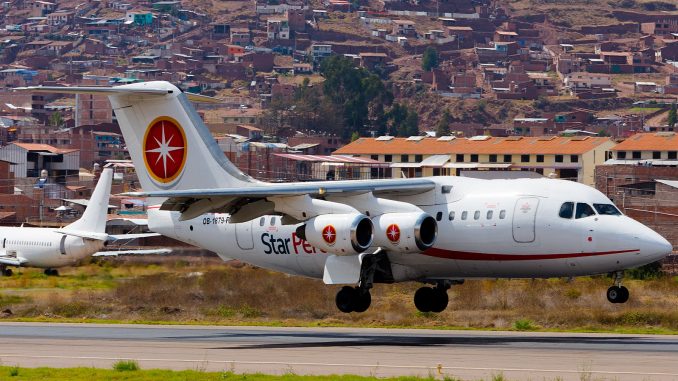 Star Peru was established in 1997 as an airline flying cargo and charter services using an Antonov An- 32. It wasn't until 2004 when the airline took a change of direction and began flying commercially using a fleet of Boeing 737-200s to serve a bunch of domestic destinations across the country. Rather sooner than later, the airline had reached a comfortable position in the domestic market. However, that didn't last long.
Star Peru began flying commercially in the hands of a very concentrated market dominated by LAN Peru (now LATAM Peru).
While many other players struggled to survive due to bad safety records and their inability to compete with the giant's access to economies of scale, solid network and fleet reliability — Star Peru was poised to expand. In 2005 it was the fastest growing airline in the country, slowly eating LAN Peru's market share year by year.
By the end of 2007, the airline had a market share of 13 percent flying to nine domestic destinations with a fleet of six Boeing 737-200s. Their strategy let them fly to high-demand destinations with multiple frequencies a day, allowing them to serve time sensitive consumers, something which new airlines usually struggle with. For a regional airline in a growing and historically concentrated market, it is no small accomplishment.
However, things started to change perhaps due to a variety of reasons. On one hand, in 2008, the airline renewed its fleet, slowly acquiring a fleet of four engine Bae 146s in its 100, 200 and 300 variants, holding a seating capacity ranging from 78 to 112 seats depending on the aircraft variant.
Although this undoubtedly meant a capacity reduction for the airline, it enabled them to dig into secondary markets, including smaller cities such as Ayacucho and Huanuco, which weren't ready to be served by larger narrowbodies. In addition, Star Peru managed to take advantage of traffic from the Peruvian capital to destinations near important oil dwells such as Andoas and Malvinas and focused about 30 percent of its fleet on charter operations with Petroleum companies.
While Star Peru was focusing on serving smaller markets, other players started to eat the airline's position in more profitable segments. 2009 saw the birth of Peruvian Airlines and the expansion of TACA Peru (now Avianca) to more domestic destinations. TACA started ambitiously with a fleet of Embraer 190s and A320s; while Peruvian Airlines  organically expanded acquiring second hand Boeing 737s and became Peru's second largest airline in 2015, holding a 15 percent share in the market.
At the same time, Star Peru's participation in the market had decreased to six percent. The airline had been cutting destinations such as Arequipa, Chiclayo, Talara and Ayacucho and reducing frequencies across their existing route network as they were unable to adapt their business model to compete in an increasingly dynamic market.
Analysts attribute this to a mix of things. On one hand, sources have shed light on the airline's disorganized management style, claiming it lacked transparency and long-term vision. On the other hand, their fleet of fuel inefficient aircraft, keeping operational costs relatively high, prevented them from adapting to changing market dynamics.
Star Peru's CEO Román Kasianov announced the airline was planning to phase out their BAe 146 fleet, but without digging into possible candidates for fleet replacement. Eventually, they acquired a couple of CRJ-200s from Southern Aircraft Consultancy in 2016 to make up for the exit of some BAes.
In 2017 the carrier established a strategic partnership with an equally questioned Chilean Carrier Latin American Wings that could potentially develop into a merger, with LAW taking control of Star Peru. The Chilean carrier would feed passengers into Star Peru's domestic network promising to add 40,000 passengers a month and increase their revenue by $4 million.
However, sources suggest that irregularities in the due diligence on the Peruvian carrier refrained the Chilean airline from pushing the agreement forward. At the same time, LAW had enough trouble taking care of themselves and eventually ceased operations following the revocation of their aircraft operator certificate by the Chilean general aviation authority.
Earlier this year, Star Peru signed a codeshare agreement with Peruvian airlines in what signified one last attempt to survive in an increasingly competitive market, in an attempt of a potential eventual sale to the fellow Peruvian carrier.
Last month economic portal Semana Economica announced that Star Peru is on sale as their current cost structure and limited resource pool makes them unable to re-structure to become competitive with the current shifting market dynamics. The airline is officially out on the market and it seems their owners don't want to let its fate go, at least that easily. Whether it will find a savior, who is keen on taking over their costly assets and make a major restructuring; or if its death will continue to be slow and painful, this remains to be seen.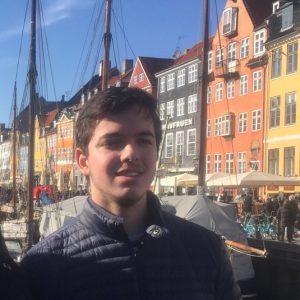 As a geography nerd, Jose has always been fascinated by the complexities of the airline industry and its ability to bring the world closer together. Born and raised in Peru, now studying in the UK. he has travelled around America, Europe and South East Asia. His favorite aircraft is the Boeing 767-300, which he has flown many times during his childhood; although now the A350 is slowly growing up on him.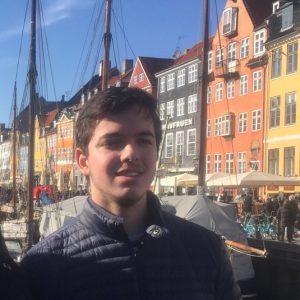 Latest posts by Jose Antonio Payet (see all)