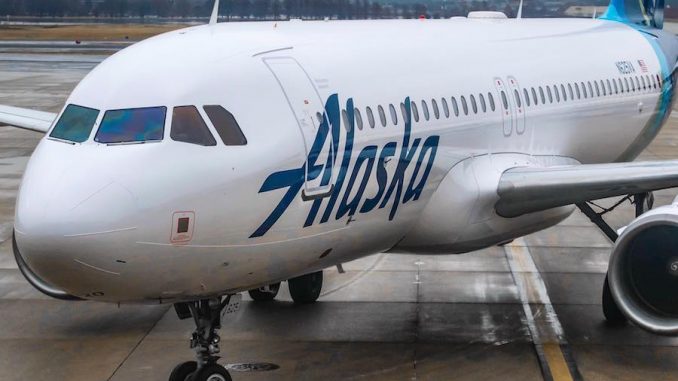 Alaska Airlines announced they would be introducing service from its main hub at Seattle-Tacoma International Airport to John Glenn Columbus International in Columbus, Ohio. The route will be the airline's first flight to the state of Ohio as well as the first and only nonstop flight from the Pacific Northwest to Central Ohio.
The outbound to Columbus will operate as AS1692 and depart Seattle at 9:45 a.m. The aircraft will arrive at 5:15 p.m. in Columbus and have an hour on the ground before departing back to Seattle at 6:45 p.m. The return, AS1693, will arrive in Seattle at 8:25 p.m. The flights are scheduled to begin on March 7, 2019, and will operate daily from Seattle operated by Alaska's newly-acquired Airbus A320 aircraft from its merger with Virgin America.
John Kirby, vice president of capacity planning and alliances at Alaska Airlines, said, "This new service to Columbus represents Alaska's first destination in the Buckeye State, and our commitment to offer the most nonstop destinations from our hometown of Seattle."
The addition of Columbus to the route network also means that Alaska will serve 90 destinations out of its main hub in Seattle. The addition of the daily flight to Ohio will mark the 11th Midwest city that will see service from the airline.
Columbus is one of the fastest growing cities in the nation and the largest in Ohio. The city is also home to a rapidly growing technology industry and could be key in more easily connecting it to the major U.S. companies that call Seattle home, including e-retail giant Amazon that has narrowed down its search for a second headquarters to a handful of cities, including Columbus.
Jace has been working at AirlineGeeks for nearly three years. Born in Seattle, Boeing and aviation quickly took over his life and he never stopped looking up. Jace enjoys plane spotting and taking trips just so he can fly. He is currently studying at Embry-Riddle Aeronautical University while earning his Bachelors of Science in Air Traffic Management.
Latest posts by Jace Moseley (see all)