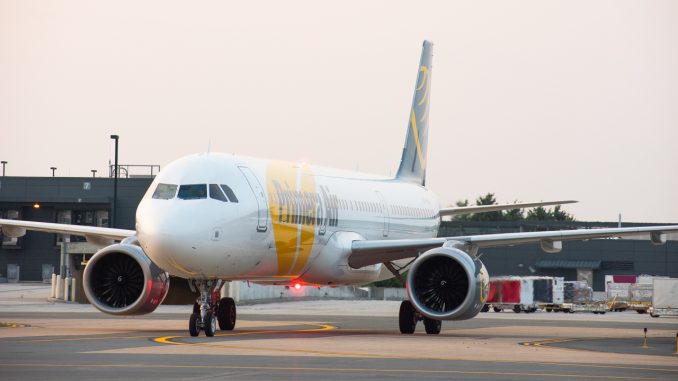 Low-cost airline Primera Air announced four new transatlantic routes this morning from a new European base in Frankfurt, Germany to cities in North America. The announcement comes on the heels of the airline's expansion to new transatlantic bases in Brussels and Berlin last month.
The new routes will focus on the Northeastern United States and Canada, building up service to existing cities and growing its newer spokes in both countries. From Frankfurt, Primera will offer flights to New York-JFK, Boston, Montreal and Toronto. Currently, the airline services Boston, Montreal and Toronto from either London or Paris or both and plans to serve New York's JFK Airport from Berlin in June.
"We are proud to announce operations from Frankfurt International Airport, as it is one of the major European flight hubs with excellent connection possibilities," Said Anastasija Visnakova, Primera Air's Chief Commercial Officer. "This falls perfectly in line with our strategy to bring low-fare transatlantic flights to the major airports of Europe and North America. We believe our service will help to bring more travelers across both sides of the Atlantic."
Primera will continue its trend of using the Boeing 737 MAX 9 for its longer routes to inland Europe over its Airbus A321neos which launched its transatlantic routes from London and Paris earlier this year. So far, those are the only two European bases that are exclusively using Airbus' long-range narrowbody aircraft. The 737 MAX 9s have a range of 3,550 nautical miles, with "specially fitted auxiliary tanks," allowing to serve longer routes deeper into Europe.
"We welcome the young and fast-growing airline here at Germany's gateway to the world, Frankfurt Airport. We wish Primera Air "Always Happy Landings" at Frankfurt Airport and are looking forward to the first flight in June 2019," said Simone Schwab, Senior Vice President, Airlines Sales and Customer Services at Fraport AG.
Establishing a base in Frankfurt, one of Europe's main economic and financial hubs that will only grow in importance after Brexit when London is no longer part of the European Union, will position Primera to capture an important market of business travelers who will undoubtedly take advantage of the airline's low-cost premium product. However, it will also pit Primera against the Star Alliance airline network, which has a large presence in Frankfurt.
The airline will find itself competing with numerous Star Alliance carriers on its planned routes while providing the first non-stop low-cost service between Frankfurt and North America. Among them will be United Airlines, Lufthansa, Singapore Airlines and Air Canada, each operating their heavy hitters in their flights to Frankfurt due to the city's economic importance and importance as a connection hub.
On the Frankfurt-New York route, Primera will operate a daily flight, in addition to its planned daily flight to Berlin, beginning June 16. This is JFK's second route as the airline begins to build up the airport in addition to Newark, which launched Primera's transatlantic routes in April. Primera will be competing with German flag carrier and Star Alliance member Lufthansa, which operates a daily flight with its Boeing 747-8i aircraft and an additional flight with its Airbus A380 aircraft during the busy season, as well as a daily flight to Newark on its Boeing 747-8i.
In addition, Primera will be going up against Star Alliance members United and Singapore Airlines, which also operate flights from the New York area to Frankfurt. United serves Frankfurt with a daily flight on its Boeing 767-400ER aircraft from Newark and Singapore Airlines serves Frankfurt with a daily flight on its Airbus A380 aircraft, stopping in the city on its way back to Singapore. Delta Air Lines also operates a daily flight on its Boeing 767-300ER aircraft.
Even in Canada, Primera will be facing fierce competitors on the Frankfurt routes. In the Toronto market, Primera will operate a daily flight beginning July 16. On the route, the airline will be going up against Star Alliance carriers Lufthansa and Air Canada. Lufthansa operates a daily flight on its Boeing 747-400 aircraft, while Air Canada connects the two cities with twice-daily flights on its Boeing 777-300ER aircraft. Additionally, Condor provides a seasonal flight on its Boeing 767-300ER aircraft.
In Montreal, the airline gets a slight reprieve, but not by much. Primera will operate a three times weekly flight on Tuesdays, Thursdays and Saturdays beginning July 16, in addition to its current service to Paris. Star Alliance carriers Air Canada and Lufthansa operate daily flights to Montreal from Frankfurt with the Boeing 787-8 and Dreamliner and Airbus A340-300, respectively. However, Lufthansa's flight is only seasonal.
Boston will undoubtedly prove to be the most lenient in terms of competition. The airline will serve Beantown with four times weekly flights on Mondays, Wednesdays, Fridays and Sundays beginning June 21. Competition wise, Lufthansa will be the only other carrier on the route with a daily flight on its Airbus A340-600 aircraft, with the addition of a second daily flight during the busy season on a variety of aircraft including the Boeing 747-8i and Airbus A330-300.
This is the third base expansion announcement from Primera in a month's span with indications from the airline that it will continue to grow in Europe. While it will be going up against some of the world's largest airlines on its new routes to Frankfurt, travelers from both continents will have unprecedented access and lower fares thanks to the increased capacity on the routes with Primera's entrance to the market.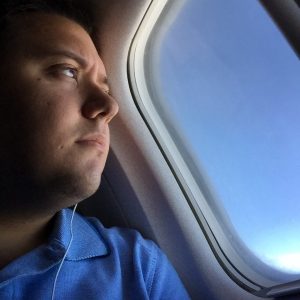 Tom has been flying for as long as he can remember. His first flight memory was on a Song Airlines 757 flying from LaGuardia to Orlando. Back then, he was afraid to fly because he thought you needed to jump off the plane in order to get off. Some years later, Tom is now a seasoned traveler, often flying to places just for the fun of it. Most of the time, he'll never leave the airport on his trips. If he's not at home or at work as a Line Service Technician at Long Island MacArthur Airport, he's off flying somewhere, but only for the day.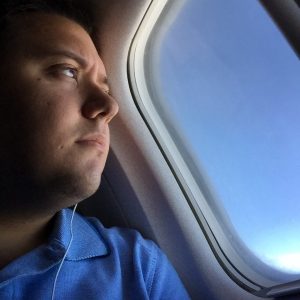 Latest posts by Thomas Pallini (see all)