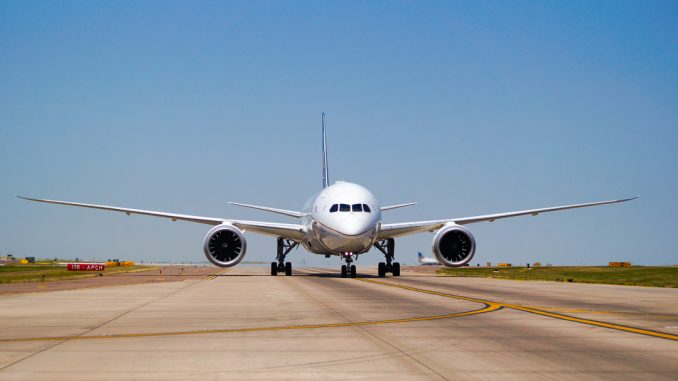 Hurricane Florence is quickly approaching the U.S. East Coast, with initial landfall expected to be made on Thursday along the coast of North and South Carolina. Millions of people are preparing their homes and businesses for the looming storm and Boeing is no exception. The aircraft manufacturer's Charleston plant is home to over 6,000 employees who exclusively work on the assembly and delivery of the Boeing 787 Dreamliner.
The first @BoeingAirplanes 787-10 for @EtihadAirways has taken shelter at #KPAE wearing A6-BMA pic.twitter.com/P8nLjXDRgb

— Royal S King ☀️📷🛩 (@royalscottking) September 11, 2018
On Monday, Boeing South Carolina announced on Twitter that it would suspend operations on Tuesday, Sept. 11 and will remain shut down until it is safe to resume operations. But before shutting down, the company was tasked with finding shelter for brand new aircraft which the storm and winds could potentially cause millions of dollars of damage. The company did not confirm how many aircraft were moved, but at least six airplanes were tracked on Tuesday flying between Charleston (CHS) and Everett, Wash. (PAE), home of Boeing's largest factory.
The first aircraft to migrate was an Etihad Airways 787-10 (A6-BME) which departed Charleston just after 9 a.m. This marked the second flight for this aircraft, which is scheduled for delivery in mid-November. United Airlines' first Boeing 787-10 (N14001) was the last Dreamliner spotted landing at Paine Field before 3:00 p.m. local time.
United's new aircraft will mark the first delivery of the largest 787 variant in North America. The aircraft will feature 44 Polaris business class seats, 21 Premium Plus seats, and 253 economy class seats spread across 45 economy plus and 208 regular economy seats. The aircraft will enter service with United next month and is expected to be used on popular European routes.
While 787s are no stranger to Paine Field, it's rare for the 787-10 to be spotted at the Washington factory. The extended fuselage of the aircraft is too long to fit in the Dreamlifter and therefore parts for the aircraft final assembly can't be efficiently transported between South Carolina and Washington. As a result, Boeing South Carolina plant is the exclusive manufacturer of the 787-10.
Another @BoeingAirplanes #Charleston refugee is the first 787-10 for @united N14001 landing at #KPAE today pic.twitter.com/kcbFLxMpOL

— Royal S King ☀️📷🛩 (@royalscottking) September 11, 2018
In addition to these two planes, Boeing also sent three Hainan Airlines 787-9s (B-1132, B-1133, and B-1138) and one Shanghai Airlines 787-9 (B-1111) to Paine Field. These planes have been parked at available slots on the Everett flight line, waiting to go back to Charleston. Because the South Carolina plant closed on Tuesday, it is unlikely that more 787s will migrate to avoid the storms on Wednesday.
This leaves one Air Tahiti Nui, one Air China, and two Eva Air 787s on the apron and three other 787s on the flight line in Charleston. The company may fit the remaining aircraft in paint hangars to avoid having them outside during the storm. One Dreamlifter was also flown to Everett on Tuesday.
Editor's Note: Please help support AirlineGeeks by taking this one-minute survey.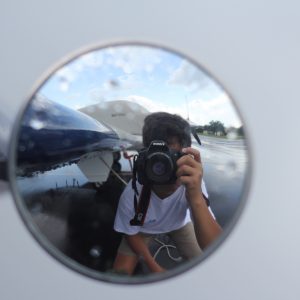 Mateen has been interested in aviation from a very young age. He got his first model airplane at six and has been airplane spotting since he was nine years old. He has always had a passion for aviation and loves learning about different aspects within the industry. In addition to writing for AirlineGeeks, Mateen is also an editor for his high school's newspaper. You can also find him on Instagram (@Plane.Photos) where he enjoys sharing his aviation photography with thousands of people everyday.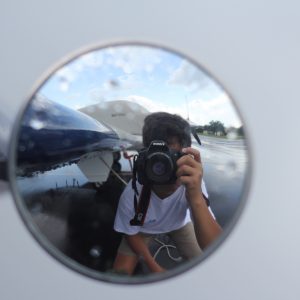 Latest posts by Mateen Kontoravdis (see all)