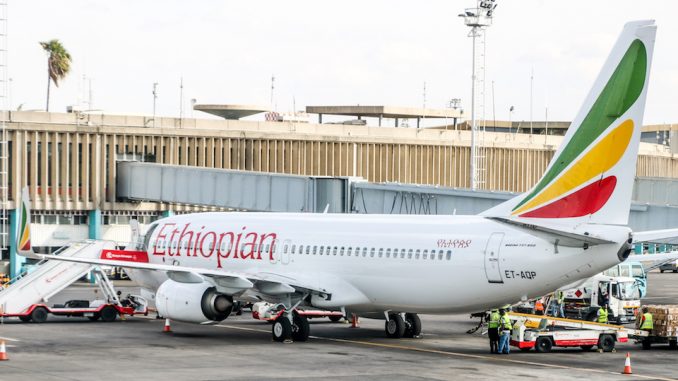 The African continent has a burgeoning aviation industry with growth expected to be around 6 percent annually. However, it accounts for less than 2 percent of the global aviation market at the moment, dominated by outside airlines.
While the potential is there to grow the African aviation sector, many factors make realizing the full potential of the industry on the diverse continent a challenge. Corruption is rampant amongst many African governments, infrastructure is lacking and tourism isn't hugely popular in some parts of the behemoth continent. In addition, airlines that do operate are restricted by governments partaking in protectionist practices by limiting connectivity with foreign airlines, effectively tieing their hands.
Breaking Down Borders in the Sky
This year the African Union announced a new initiative to help remove some of these barriers. The Single African Air Transport Market would allow member countries to easily establish flights to connect one another and increase connectivity through the continent, where roads and railroads are unreliable. However, as of now, only roughly two dozen member countries have joined out of the 54 member nations of the Union.
This continues to make Africa a challenging environment to thrive in with only four notable airlines operating out of the continent; EgyptAir, Ethiopian Airlines, Kenya Airways and South African Airways. Even South African Airways, the flag carrier to a prosperous African nation with a healthy tourism demand, has seen its fair share of problems, the highest being its inability to turn a profit, even operating with government assistance.
Of these airlines, only one is actually not a perpetual loss-making machine, Ethiopian Airlines. The airline has overcome a previous poorly managed government, war and famine to somehow become the dominant carrier on the continent. The Ethiopian government correctly allowed industry veterans from the private sector to run the airline and kept government interference to a minimum. As a result, Ethiopian is seen is cities such as New York/Newark, Washington and Los Angeles, and is part of the Star Alliance network.
The airline is now embarking on a plan to grow across the continent. It has plans to set up several ventures across different geographical locations in Africa. In addition, the airline is in talks with other countries about assisting ailing flag carriers or setting up new ones.
Will Ethiopian Be the Next Eithad?
This strategy is similar to the equity partnerships that Abu Dhabi-based Etihad attempted several years ago and is now widely accepted as a failure. Etihad invested in ailing airlines around the region in an attempt to infuse them with much-needed capital and create an alliance of sorts routing traffic through Abu Dhabi and other member hubs.
This strategy did little more than throw cash into a fire pit. While the idea seemed novel enough and sounded like it could work on paper, one fundamental thing got in the way. Those ailing airlines were ailing for a reason.
Alitalia was and still is a mess of an airline with never-ending labor issues. AirBerlin was the little airline that couldn't and faced an identity crisis over whether it was a low-cost carrier or a full-service carrier and ended up being neither as it ceased operations in October 2017. Jet Airways, another Etihad equity partner, recently posted a huge loss for last year and has been bashed by critics the world over.
Ethiopian is currently in a joint venture with the government of Chad, a Central African country, to help launch a new national airline for the country, Chadian Airlines. The partnership is part of the airline's strategic Vision2025 plan that will see Ethiopian creating strategic partnerships with African countries to further connectivity between nations and further develop its passenger and destination numbers.
If Ethiopian Airlines embarks on this strategy to expand within the continent, all of the barriers that faced other airlines aren't going to go away. It could end up in the same situation and make not be able to survive it as handily as Etihad managed.

Hemal took his first flight at four years old and has been an avgeek since then. When he isn't working as an analyst he's frequently found outside watching planes fly overhead or flying in them. His favorite plane is the 747-8i which Lufthansa thankfully flies to EWR allowing for some great spotting. He firmly believes that the best way to fly between JFK and BOS is via DFW and is always willing to go for that extra elite qualifying mile.

Latest posts by Hemal Gosai (see all)