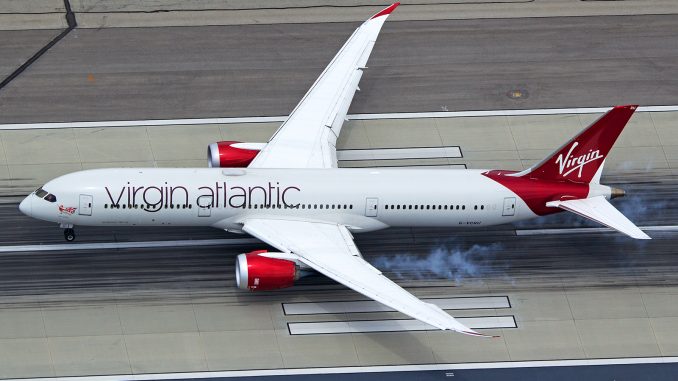 Rolls Royce this week advised airlines who operate Boeing 787 aircraft with their troubled Trent 1000 Package 'C' engines, that the faulty engine blades are deteriorating even faster than expected requiring additional maintenance checks. The affected engines have been the cause of significant operational issues for airlines since the end of last year when faults with the blades were detected after two successive incidents with Air New Zealand (NZ) 787-9 aircraft.
Though Rolls Royce had been aware of an issue with the blades prior as six other aircraft had experienced engine failures on takeoff prior to the consecutive Air New Zealand incidents.
As previously reported in June, this had led to airlines grounding those 787s in their fleet with the Trent 1000 engines resulting in a backlog of maintenance requirements and alternative measures adopted to maintain operational schedules. Air New Zealand has seen five aircraft grounded at any one time and has used both wet and dry leases to make up the shortfall in their operation.
Citing an unnamed source, Bloomberg reported that aviation regulators will issue a directive regarding the required repairs in the coming weeks. The cost to Rolls Royce to rectify and compensate airlines for the faulty blades is said to so far be in excess of $1.5 billion.
Apart from Air New Zealand, the airlines most directly affected by the engine blade issues on the 787 have been British Airways, Norwegian Air Shuttle, All Nippon Airways and Virgin Atlantic. On Thursday, Norwegian announced that it would be delaying the October 30 commencement of its Madrid to Fort Lauderdale service announced in June, due to the ongoing issue affecting its 787 aircraft.
British Airways (BA) has also taken a further step in filling holes in its schedule due to the maintenance of its 787s with the Trent engines. The UK carrier has been operating an Air Belgium Airbus A340-300 on its daily Heathrow to Abu Dhabi service since mid-September and will continue to do so until early October.
BA had also been utilizing aircraft leased from its oneworld alliance partner, and co-owner of parent company IAG, Qatar Airways. However, the blockade against Qatar by the UAE would mean that a Qatari-registered aircraft would not be able to land into Abu Dhabi.
Concerns about the next iteration of Rolls Royce's Trent engines, the sixth generation Trent XWB, were raised earlier this month when an Iberia A350 was forced to make an emergency landing at Boston Logan enroute to New York from Madrid. This was the second incident involving an aircraft with the XWB engines, which have been fitted exclusively on the Airbus A350 since the aircraft's launch in 2015.
Though of concern, the Financial Times reported that there appears to be no indication that the incidents with the A350XWB are in any way comparable with that of the Trent 1000's. A spokesperson for Rolls Royce told the FT that: "The Trent XWB has enjoyed the smoothest entry into service of any wide-body engine and we continue to see the engine achieving market-leading levels of reliability."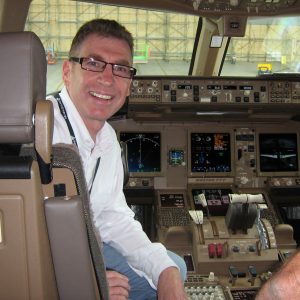 John has always had a passion for aviation and through a career with Air New Zealand has gained a strong understanding of aviation operations and the strategic nature of the industry. During his career with the airline, John held multiple leadership roles and was involved in projects such as the introduction of both the 777-200 and -300 type aircraft and the development of the IFE for the 777-300. He was also part of a small team who created and published the internal communications magazines for Air New Zealand's pilots, cabin crew and ground staff balancing a mix of corporate and social content.

John is educated to postgraduate level achieving a masters degree with Distinction in Airline and Airport Management. John is currently the course director of an undergraduate commercial pilot training programme at a leading London university. In addition he is contracted as an external instructor for IATA (International Air Transport Association) and a member of the Heathrow Community Fund's 'Communities for Tomorrow' panel.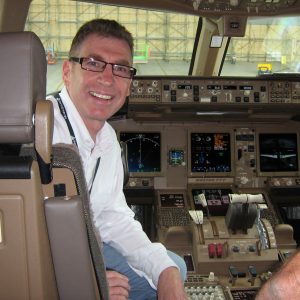 Latest posts by John Flett (see all)