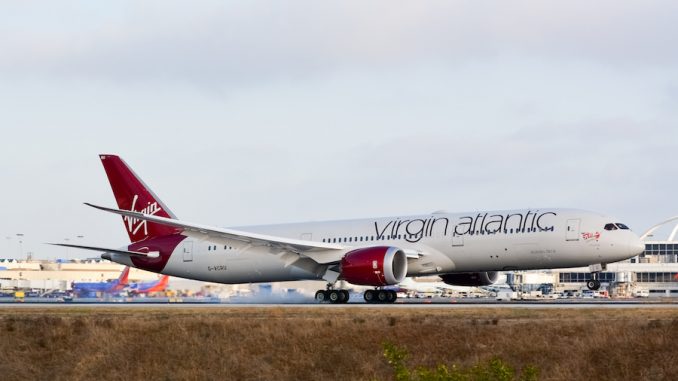 Rolls Royce delivered further bad news on Monday this time to airlines who fly Boeing 787 aircraft with the company's 'package B' Trent 1000 engines.
After announcing in April that the checks currently taking place on 'package C' engines would not affect the 166 'package B' units, some in operation since 2012, Rolls Royce have now extended the checks and maintenance to these engines.
Monday's announcement brings to 549 the total number of engines which must be checked for the unreliable parts, a move which will further anger affected airlines coming into the Northern Summer period.
Virgin Atlantic, British Airways, Norwegian Air and Air New Zealand are among the airlines operating the 787 which have had significant disruption to their schedules since the durability issue with parts in the Trent 1000 engine was discovered last year.
Air New Zealand had only last week resumed service with its first Boeing 787-9, delivered in 2014, after it had been grounded for six months after being involved in an engine shutdown situation in December. The airline has been wet-leasing a Hi Fly Airbus A330 and Airbus A340 to maintain its schedule while the original 787-9 and some of its other 787s have been out of service for maintenance checks.
Last week the kiwi carrier announced it would be dry-leasing two Boeing 777s to cover the continuing Trent issue.  CEO Christopher Luxon told Reuters at IATA's AGM in Sydney last week: "At any one point in time we are planning to have between zero to two aircraft that will be cycling off to have aircraft inspections and/or maintenance."
The crisis is causing considerable financial and reputational harm to Rolls Royce and the UK's Guardian newspaper reported on Monday that workers for the company will be next to feel the pain. The newspaper reports that at an investor day this coming Friday Rolls Royce Chief Executive Warren East is set to announce over 4000 job losses at the company.
Independent analysts are predicting that this figure may be higher, potentially up to 10 percent of the company's 50,000 workforce. This comes after Rolls Royce pledged significant resources to deal with the issue which affects the durability of the compressor in the engine.
Though Rolls Royce is working to resolve the issue, continued disruption will continue to plague airlines as replacement of the compressor is only one part of solving the problem. Affected aircraft with the engines will be subject to ongoing checks at intervals significantly less than operations will have been planned for. Estimates are that up to fifty 787s are grounded at any one time to fulfil the required maintenance checks.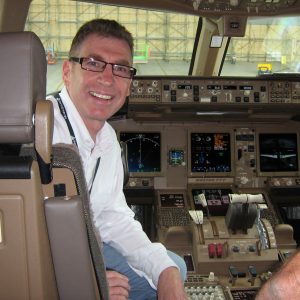 John has always had a passion for aviation and through a career with Air New Zealand has gained a strong understanding of aviation operations and the strategic nature of the industry. During his career with the airline, John held multiple leadership roles and was involved in projects such as the introduction of both the 777-200 and -300 type aircraft and the development of the IFE for the 777-300. He was also part of a small team who created and published the internal communications magazines for Air New Zealand's pilots, cabin crew and ground staff balancing a mix of corporate and social content.

John is educated to postgraduate level achieving a masters degree with Distinction in Airline and Airport Management. John is currently the course director of an undergraduate commercial pilot training programme at a leading London university. In addition he is contracted as an external instructor for IATA (International Air Transport Association) and a member of the Heathrow Community Fund's 'Communities for Tomorrow' panel.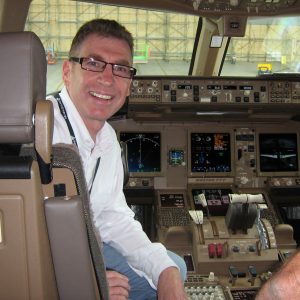 Latest posts by John Flett (see all)