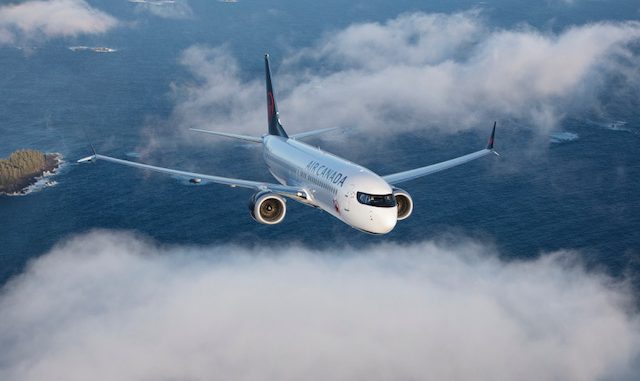 Air Canada announced the introduction of new seasonal service to Bordeaux, France, the world's wine capital, from their hub in Montreal Friday. The service commences on June 15, 2019, and will operate four days a week until Sept. 15, 2019.
The flights to and from Bordeaux will also be timed to optimize connectivity to Air Canada's North American network, which includes all the major cities in Canada and the U.S.
"Our four weekly flights are the most offered than any other airline between Montreal and Bordeaux, providing travelers unique access to the famed wine growing region and the popular Nouvelle-Aquitaine market." Air Canada's Executive Vice President and COO Lucie Guillemette said in a statement.
The new service will be operated with Air Canada's new fuel-efficient Boeing 737 MAX 8 which features their new business class and economy class product. Passengers get to enjoy an upgraded in-flight entertainment system, high-speed Wi-Fi, power ports, expansive overhead storage, and a much quieter cabin on the seven-hour flight to France.
Air Canada already flies to four different destinations in France including, Paris, Lyon, Nice, and Marseille. The airline has an already extensive schedule of 37 weekly flights between Canada and France. Furthermore, during the summer travel season, Air Canada from Montreal flies twice daily to Paris and five times a week to Lyon using mainline aircraft.
This is Air Canada's first flight to Bordeaux, a highly-popular destination with Montrealers, however, the trans-Atlantic route is already being flown by Air Transat, a Montreal-based Canadian low-cost carrier. Air Canada will be competing with Air Transat, which began flying to several European destinations seasonally this year.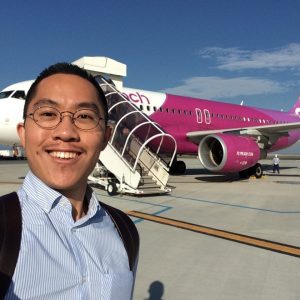 Most people hate long flights or overnight layovers, but Albert loves them. The airport and flying parts of traveling are the biggest highlights of any trip for him – as this avgeek always gets a thrill from sampling different airline cabin products and checking out regional developments happening at local U.S. airports. He's flown on almost every major carrier in the U.S. and Asia Pacific, and he hopes to try out the new A350s soon.

Albert recently completed his undergraduate studies in Business Accounting at USC in Los Angeles and he is currently recruiting for a corporate analyst position at one of the U.S. legacy carriers. During his college years, he interned at LAX for Los Angeles World Airports working behind-the-scenes (and on the ramp) in public relations and accounting. Outside of writing for AirlineGeeks, he enjoys trekking the Hollywood hills, visiting new hotspots throughout SoCal, and doing the occasional weekender on Spirit Airlines.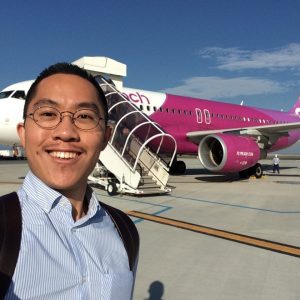 Latest posts by Albert Kuan (see all)