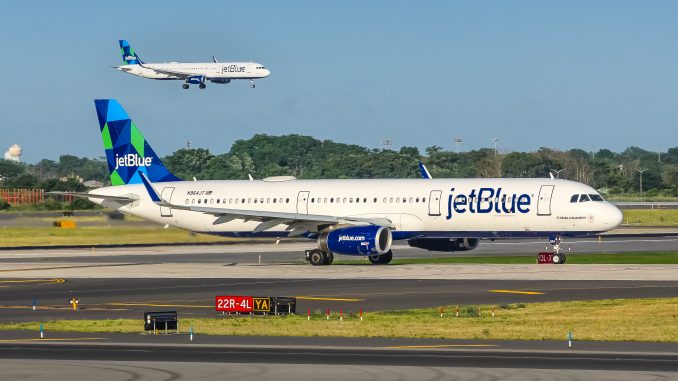 JetBlue Airways announced today that it will be adding new routes to from its main bases of Boston, New York and Fort Lauderdale that will better strengthen the position of their hubs and open new possibilities for travelers across the U.S., the Caribbean and South America. At the same time, the airline will be reducing and cutting service on underperforming routes and to entire cities, shifting aircraft to more profitable routes and destinations.
Smaller outstations across the U.S. will benefit as three new routes will be launched throughout JetBlue's domestic route network. The new domestic routes will include: Boston to Rochester, N.Y.; Providence, R.I. to West Palm Beach and Fort Lauderdale to Phoenix.
The airline will also be expanding its international route network from its South Floridian hub, announcing it will launch daily flights on new routes from Fort Lauderdale to Sint Maarten and Guayaquil, Ecuador. At the same time, JetBlue will be adding frequencies to Santo Domingo, Dominican Republic and Nassau, Bahamas from Fort Lauderdale.
The expansion in South America further increases JetBlue's presence in the continent. Guayaquil, which is set to become the airline's sixth destination in South America, joins Quito, Ecuador; Lima, Peru; Bogota, Colombia; Medellin, Colombia and Cartagena, Colombia, as a JetBlue South American destination.
These new additions will help JetBlue strengthen the position of its hub in Fort Lauderdale by offering flights to almost every corner of their route network as the carrier prepares to reach 140 daily departures in the coming years. Fort Lauderdale does not only allow Jetblue to conveniently serve customers to and from South Florida, including the greater Miami area, but also acts as a connecting point for costumers travelling from Latin America and the Caribbean to a wide array of destinations throughout the United States.
JetBlue will also increase its already dominating presence in Boston by increasing frequencies to nine current destinations – including Aruba, Tampa and Punta Cana – in addition to the new flight to Rochester, already served with numerous flights from its base in New York. With the new additions, the carrier will operate to more than 70 destinations from its Massachusetts hub, more than any other airline from Boston.
The airline's home base at New York's JFK Airport will also see expanded service to both domestic to cities such as Nantucket and Tampa, as well as international destinations in the Caribbean, including Aruba, St. Lucia and Nassau.
Cutting Service On Underperforming Routes
Expansion comes at the expense of reduced service in underperforming routes and entire destinations. As of January 2019, JetBlue will stop all services to and from Daytona Beach, Fla.- which sees a sole daily flight from New York, St Croix, U.S.V.I – which sees a sole daily flight to San Juan supplemented by codeshare service on Cape Air and Washington's Dulles International Airport- which sees numerous flights a day to both New York and Boston.
The airline will be further reducing options from the Washington/Baltimore area. JetBlue plans to cut most of its flights from Baltimore, including flights to Orlando and Fort Lauderdale, while keeping service to Boston. JetBlue faces stiff competition at Baltimore with low-cost carrier Southwest Airlines and ultra-low-cost carrier Spirit Airlines overlapping on all of its routes to and from the Charm City.
When it pulls out of Washington-Dulles, the blue carrier will be cutting its only nonstop link between New York City and Boston, as it doesn't fly between Washington's Reagan Airport and New York nonstop. Instead, JetBlue will concentrate its operations from Reagan Airport where it will keep operating up to 35 daily flights with service to cities up and down the East Coast.
The New York-based carrier will also be reducing services from its Fort Lauderdale hub to Detroit, Long Beach and Pittsburgh, as well as reducing frequencies from its Florida hubs to Mexico City. San Juan will also lose its flight to Santiago, Dominican Republic. Lastly, JetBlue will be largely scaling back its New York-Portland route, reducing it from a year-round service with multiple flights a day to a summer-only service beginning in January.
Although some markets that receive limited commercial service will lose out, shifting its focus to particular cities will help JetBlue better position its hubs and offer seamless connections across the continent.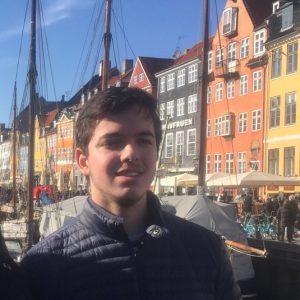 As a geography nerd, Jose has always been fascinated by the complexities of the airline industry and its ability to bring the world closer together. Born and raised in Peru, now studying in the UK. he has travelled around America, Europe and South East Asia. His favorite aircraft is the Boeing 767-300, which he has flown many times during his childhood; although now the A350 is slowly growing up on him.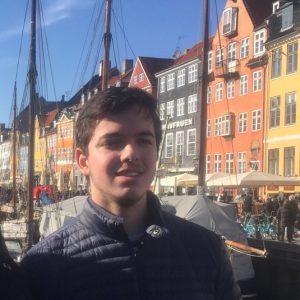 Latest posts by Jose Antonio Payet (see all)