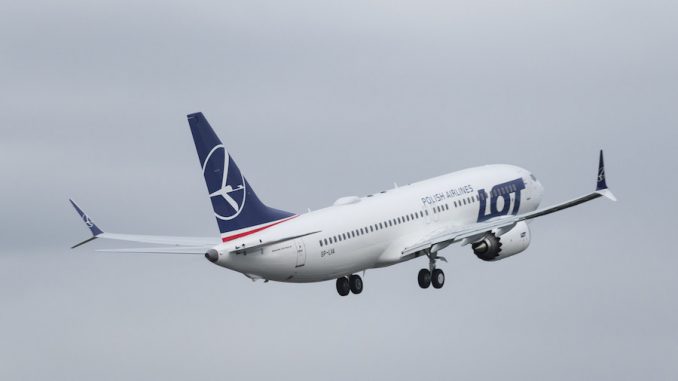 Poland is planning a new mega-airport to help aviation traffic grow and become the hub for Central and Eastern Europe. Polish President Andrzej Duda signed into law legislation laying out the rules for organizing and carrying out the development and construction of the new airport, news which national carrier LOT Polish Airlines (LOT) welcomed.
Rafał Milczarski, CEO of state-owned LOT, welcomed the news, having called for a new central airport to expand further and as Warsaw's Chopin Airport is nearing capacity. The new airport, to be located 45 kilometers west of the Warsaw, Poland's capital city, and near the central Polish city of Łódź, is expected to handle up to 100 million passengers a year, making it one of the largest hubs in Europe.
The bill signed into law by Duda specifies the rules for acquiring land and financing the construction of the new airport and accompanying infrastructure, according to a report by Onet. It had previously been debated and approved by the Polish parliament.
Civil aviation has grown rapidly in Poland in the past few years, thanks in no small part to LOT's success and expansion. While LOT is not yet a full global airline ready to compete with United Airlines, Lufthansa or Etihad, it has steadily and rapidly expanded its long-haul network. The airline already has a strong medium-haul fleet, with its largest aircraft being the Boeing 787 Dreamliner, and has a virtual stranglehold on the passenger airspace between Berlin and Moscow, with plans in motion for a small long-haul base in Budapest.
The move towards a mega-hub is supposed to be the next step for LOT and Poland both to increase tourism and connecting traffic through the country. It aims to help the country and its airline compete with other hubs like London, Frankfurt and Helsinki, as Poland offers a strategically convenient location for flights to Asia in particular.
The airport's concept is based on that of Finnair and Helsinki, which is conveniently located for flights to and from Asia and with connections into the rest of Europe. The planned capacity of 100 million passengers per year would mean LOT could expand its passenger volume tenfold.
Construction of the airport is due to start in 2021 and cost anywhere from PLN 20 billion (USD $5.42 billion) to PLN 30 billion (USD $8.15 billion), according to an estimate given by an infrastructure ministry official last year. Street and rail access to the new hub is expected to cost at least the same amount as the airport. Planning and construction will be done with partners from China and Singapore, who have experience building large airports and terminals.
Poland aims to have the airport operational by 2027, provided it does not encounter similar disasters as Berlin's attempt to build a central European airport hub.
Adrian joined AirlineGeeks as a writer in 2017. He had always wanted to become a pilot and while he chose a different career path for now, his interest in aviation continues to grow every day. Adrian was fortunate to travel extensively for business in the past five years. As a result, he focuses his research and writing on passenger services and experiences on a variety of airlines. His favorite aircraft include the Airbus A350, A380, and the Embraer passenger jets.
Latest posts by Adrian Vannahme (see all)