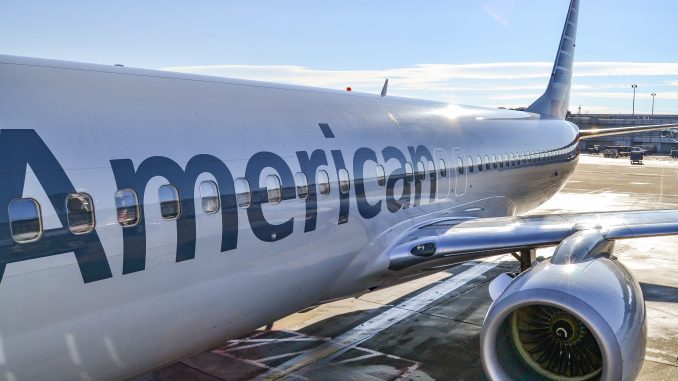 American Airlines' stock has reached a 52 week low, highlighting a lack of investor confidence in how the airline is operating. This has been reiterated in the aviation blogosphere where many travelers have continued expressing their dissatisfaction, particularly surrounding American's challenges with providing consistently good service. In the midst of many passengers' dissatisfaction with the airline, CEO Doug Parker last year gave unilateral raises to flight attendants and pilots outside of union contractual obligations in an attempt to build goodwill.
This goodwill was supposed to motivate employees and, in turn, create a better positive experience and drive increased business. The increased costs stemming from the raises were immediately questioned by financial analysts. Meanwhile, Parker insisted that the costs are worth it and to give the airline time for it to start recognizing the gains from this.
Current State of Customer Service
It's no secret in the industry that Delta is by far the best legacy carrier when it comes to operations and customer service in the U.S. Meanwhile, United has made strides to improve its customer service following a previous incident that resulted in a passenger being forcibly removed from a plane. American, while actively trying to improve service, has struggled to change some customers' minds. Regardless of impact, it appears as though all three legacy carriers have put a focus on improving customer service.
While these three airlines have been trying to compete with one another in this space, it has become well known that in many other facets, American and Delta have become comfortable with copying many changes that Delta implements, regardless of their impact on the bottom line. Examples include the introduction of basic economy, revenue requirements for frequent flier programs, fare rules and up-selling first class upgrades.
At the end of the day, there really isn't too much of a difference in the "hard product" and fares for the casual flyer.
A New Hope
Instead, things that are now differentiating factors for airlines in the U.S. seem to be shifting towards "soft products" such as customer experiences and reliability. Customers seem to care that they have a pleasant experience, and have no issue with airing their grievances instantaneously on social media.
When delays roll through, passengers appreciate the airline proactively bringing out snacks at the gate, assigning additional staff to help passengers with rebookings, and flight attendants with positive attitudes. This is surprisingly similar to how airlines operated in the pre-deregulation days. Airfares were controlled by the Civil Aeronautics Board and there wasn't much competition over ticket prices across airlines because of that.
Airlines had to find different ways to innovate and win over customers. The glory days of aviation that people fondly recall weren't the glory days because airlines cared for their passengers. They were the glory days because airlines didn't have to worry about fares, and instead went out of their way to offer a better product because that was the only real differentiating factor.
Is it possible that we may have finally bottomed out in the industry? We may have reached a point where it's possible that the industry won't sink any lower.
They've ripped away anything that set apart an airline from another to the point where they're essentially selling a commodity. Carriers must come up with new ways to innovate, and in this case, to provide better service. Which in turn can actually drive sales if strong reputations for good service are established.

Hemal took his first flight at four years old and has been an avgeek since then. When he isn't working as an analyst he's frequently found outside watching planes fly overhead or flying in them. His favorite plane is the 747-8i which Lufthansa thankfully flies to EWR allowing for some great spotting. He firmly believes that the best way to fly between JFK and BOS is via DFW and is always willing to go for that extra elite qualifying mile.

Latest posts by Hemal Gosai (see all)