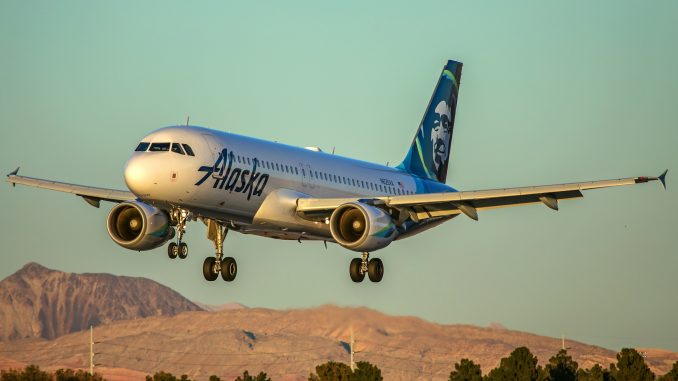 Seattle-based Alaska Airlines is reportedly going to cut 100 jobs and is looking at layoffs. Employees were notified via an email from Andy Scheider, Vice President and head of human resources for the airline.
"We need to make some difficult, but necessary, management reductions to more efficiently support our frontline employees and better align our costs with our current revenue realities," Schneider wrote. "We expect that we will reduce our staffing by approximately 100 management positions through a combination of position eliminations, restructuring and not filling open roles."
Employees were also told that it will take around three weeks for them to know who is actually affected by the staffing cuts. The layoffs are supposed to impact only management employees and not any frontline employees such as pilots, cabin crew, and airport employees.
The airline is undergoing an integration with Virgin America and profits have decreased significantly from last year.
Rising fuel prices are one cause for the declining profits, something that has affected other airlines in the industry. But the company has also introduced a cost-cutting campaign and has deferred orders for 14 new aircraft deliveries by at least two years.
In addition, the carrier has realigned smaller Horizon Air, Alaska's regional subsidiary, aircraft to fly some of Alaska's mainline routes.
Alaska has also faced stiff competition from Atlanta-based Delta Air Lines, who has increased its presence in Seattle, Alaska's largest hub, over the past few years.
Delta and Alaska once maintained a cooperative partnership, with Delta mainly offering flights to hub cities out of Seattle, but now Delta considers Seattle a full-fledged hub with 174 peak-day departures, 10 percent more than last year.
Details of Alaska's financial situation were also shared with employees in the original email that was sent to them on Thursday.
"While our network has gotten bigger, our costs have been increasing for the last two years, but revenues have not kept pace. Our average cost to carry one customer on a journey has increased by $25 compared to two years ago. During the same time, our average ticket price has declined by about $2."
"A low fare environment and fuel prices are largely out of our control. We can, however, focus on keeping our costs flat," Schneider added. "We are planning to have a 2019 wage and non-wage budget that will be effectively flat year-over-year."
An "AvGeek" for most of his life, Akhil has always been drawn to aviation. If there is an opportunity to read about an airline, fly on a new airplane, or talk to anyone about aviation, he is on it. Akhil has been on over 20 different kinds of aircraft, his favorite being the MD-80. Additionally, he has visited 5 continents and plans to knock out the remaining two (Africa and Antarctica) soon. Based in Dallas, Akhil graduated from Texas A&M University with a degree in Management Information Systems and currently works in consulting. His dream is to become an airline executive.
Latest posts by Akhil Dewan (see all)