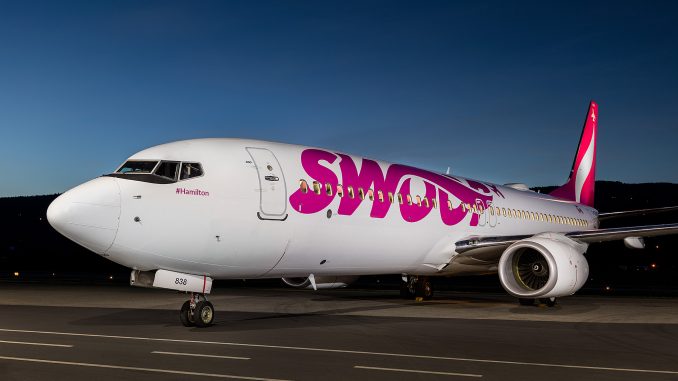 Swoop, the ultra-low-cost subsidiary of Canada's WestJet, has postponed the commencement of U.S. services until Oct. 27 as all regulatory approvals have not yet been granted to the airline. Under the "Advisories" section of its website, the airline has apologized for the inconvenience to customers, giving the following reason for the delays: "Unfortunately, several U.S flights operating to and from Hamilton, ON and Abbotsford, BC have been canceled as we have not yet received one final regulatory approval required for U.S. operations."
The destinations affected by the postponement are Las Vegas, Fort Lauderdale, Orlando and Tampa and Swoop has listed separate advice for customers booked on affected flights. Disruption to travelers has been minimized by the lease of an aircraft from parent company WestJet and, so far, only 24 flights are reported to have been canceled. Services were due to begin on Oct. 11.
Four of Swoop's routes were operated by WestJet and were due to be transferred over to the ultra-low-cost carrier (ULCC) this month. These routes include Edmonton-Las Vegas, Hamilton-Las Vegas, Hamilton-Orlando and Edmonton-Phoenix/Mesa. The flights to Phoenix's Mesa Gateway Airport have not been affected by cancellations as they were not scheduled to begin until Oct. 27.
A spokesperson for Swoop advised CBC News that "[Swoop is] focused on doing what is right and are working directly with those affected travelers to provide options including rebooking on an alternate flight or providing full refunds and compensation."
The compensation offered to passengers in addition to a full refund is reported to range from between $100-$200 per passenger per sector booked.
The ULCC began Canadian operations in June and announced the intention of flying south of the border on Aug. 2. It is common practice for airlines to announce new international routes and put them on sale to the public prior to the confirmation of regulatory approval.
A similar strategy is also undertaken when airlines announce alliance partnerships and joint ventures which are subject to investigation and approval by anti-competitive authorities in the applicable countries. The situation Swoop now finds itself in is particularly rare and currently, there is no visibility of which approval has so far not been granted.
Swoop operates a fleet of six Boeing 737-800 aircraft fitted with in-seat power and WiFi connectivity. The airline recently announced the expansion of international operations with flights to Jamaica and Mexico, due to commence in mid-December and early-January, respectively, pending government approval.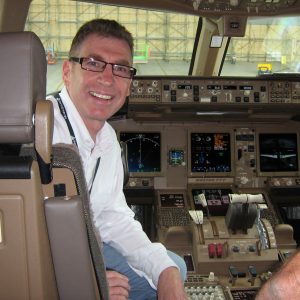 John has always had a passion for aviation and through a career with Air New Zealand has gained a strong understanding of aviation operations and the strategic nature of the industry. During his career with the airline, John held multiple leadership roles and was involved in projects such as the introduction of both the 777-200 and -300 type aircraft and the development of the IFE for the 777-300. He was also part of a small team who created and published the internal communications magazines for Air New Zealand's pilots, cabin crew and ground staff balancing a mix of corporate and social content.

John is educated to postgraduate level achieving a masters degree with Distinction in Airline and Airport Management. John is currently the course director of an undergraduate commercial pilot training programme at a leading London university. In addition he is contracted as an external instructor for IATA (International Air Transport Association) and a member of the Heathrow Community Fund's 'Communities for Tomorrow' panel.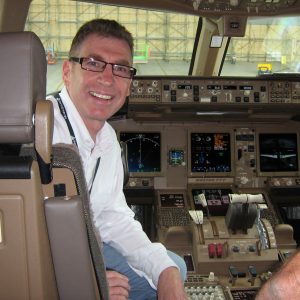 Latest posts by John Flett (see all)