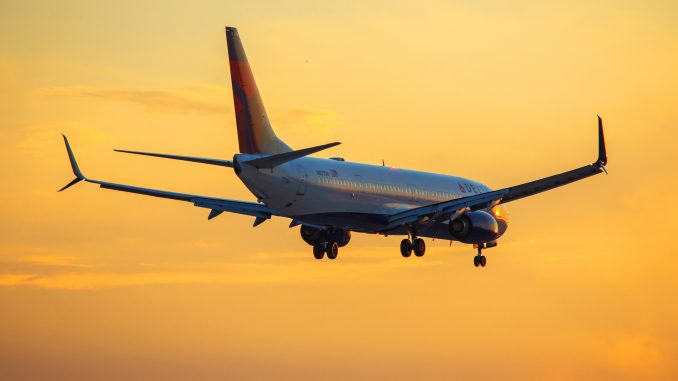 Southern California's Ontario International Airport (ONT) will soon be getting another nonstop service to the east coast with Delta's daily, round-trip service between Ontario and Atlanta in 2019. Delta is the third carrier to announce transcontinental flights from Ontario International Airport (ONT) in recent months.
Service commences next year on April 22, 2019, with the flight to Ontario departing at 8:30 a.m. and arriving on the West Coast at 9:57 a.m. The flight returning from Ontario departs at 10:55 a.m. and arrives in Atlanta at 6:25 p.m. The service will be operated by Delta's Boeing 737-900ER aircraft.
A second daily flight will also be added in June departing in the evening hours.
The new service is seen as a boon for Southern California residents as currently there are limited flights departing for any of the major east coast cities outside of LAX. Delta is the third carrier this year to announce plans for east coast service out of Ontario, coming after JetBlue re-launching service to JFK last month and Frontier beginning service to Orlando in August.
Delta and its regional partner, Delta Connection, have served Ontario for a long time flying to its Salt Lake City hub, however, this is the first time the Atlanta-based carrier is operating non-stop service to Ontario out of its main base in Atlanta.
Delta operates a hub at Los Angeles International Airport, which is nearly 60 miles away from Ontario Airport in the Inland Empire region of Los Angeles. The airline also operates flights from Atlanta to John Wayne Airport in Orange County south of Los Angeles. Both airports are more than 50 miles away from Ontario and this new service adds another useful connection between the Los Angeles area and Atlanta.
"We are thrilled to add Delta's nonstop service to its Atlanta hub, a key development in Ontario's evolution as a gateway airport," said Alan D. Wapner, president of Ontario's Airport Authority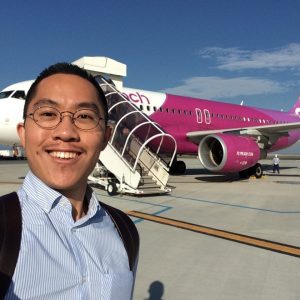 Most people hate long flights or overnight layovers, but Albert loves them. The airport and flying parts of traveling are the biggest highlights of any trip for him – as this avgeek always gets a thrill from sampling different airline cabin products and checking out regional developments happening at local U.S. airports. He's flown on almost every major carrier in the U.S. and Asia Pacific, and he hopes to try out the new A350s soon.

Albert recently completed his undergraduate studies in Business Accounting at USC in Los Angeles and he is currently recruiting for a corporate analyst position at one of the U.S. legacy carriers. During his college years, he interned at LAX for Los Angeles World Airports working behind-the-scenes (and on the ramp) in public relations and accounting. Outside of writing for AirlineGeeks, he enjoys trekking the Hollywood hills, visiting new hotspots throughout SoCal, and doing the occasional weekender on Spirit Airlines.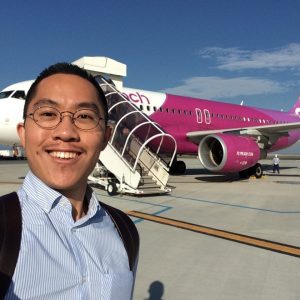 Latest posts by Albert Kuan (see all)