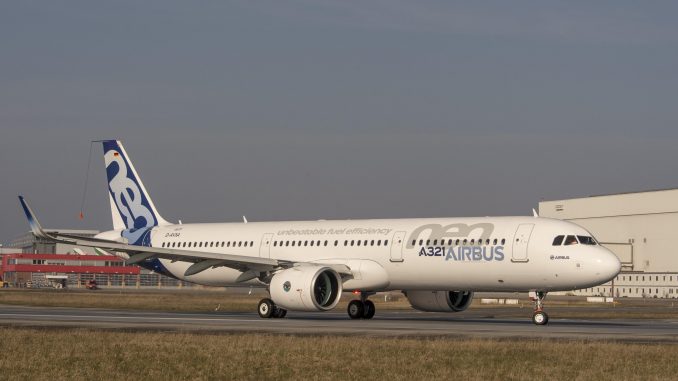 The airline industry is always looking for improvement, and every few years international agreements, new safety and operational rules, and technological advancements result in challenging competition.
The reliability of the Boeing 767 and the ETOPS operation, for example, caused an early retirement for many McDonnell DC-10s and Lockheed L-1011 TriStars. Deregulation improved the tools necessary to manage the fuel price instability, which serves as a constant catalyst for change and innovation.
Economical, Long-Range, Single-Aisle Airplanes
The delivery of modern and more economical long-range, single-aisle airplanes is reshaping the networks, in particular, the Airbus neo family and the Boeing MAX family. In the near future, these airplanes will be able to fly up to 4,000 nautical miles, easily crossing the North Atlantic.
On Nov. 4, 2018, GOL Brazilian Airlines will start the longest flight operated by a long-range, single-aisle Boeing 737 MAX 8 to date, setting an important landmark in new generation flights. The 3,300 nautical miles flight between Brasilia and Orlando is expected to take between 7 hours and 40-minutes to 8 hours and 15 minutes, a duration normally covered by widebody aircraft.
Aerolineas Argentinas is already operating a Buenos Aires to Punta Cana flight with the Boeing 737 MAX 8 with a flight duration between 7-hours 30-minutes and 7-hours 54-minutes according to FlightRadar24 data. In January 2018, WOW Air flew a record-breaking 8-hour and 40-minute flight between Reykjavik, Iceland and Los Angeles, Calif. on a new Airbus A321neo.
New Airplanes, New Markets
The development of improved single-aisle airplanes with more efficient engines has created a completely new competitive environment for airlines. Destinations that were previously unfeasible can now become profitable routes. Some long-haul markets, which do not have enough demand for larger jets, may have demand for smaller jets and allow airlines to bypass hubs. One possibility is the increase in frequency in some routes replacing larger airplanes. WOW air, for example, has used the A321neo to replace the A330 on days with lower demand for flights to Los Angeles.
Many airlines are already preparing for new possibilities. TAP Air Portugal may fly the A321neo/LR from Lisbon to Newark, Boston and destinations in North Brazil. The airline already has an order for 12 A321neo-LRs, capable of crossing the Atlantic. JetBlue has also ordered 85 A321neo with the possibility to substitute some aircraft for the long-range version. Partners may suddenly become competitors. Airlines that have previously fed long-haul routes for other airlines may slowly become competitors on some routes.
Several large customers for the Boeing 737 MAX include Southwest Airlines, American Airlines, Jet Airways, Air Canada, Norwegian Air Shuttle, Lion Air, Fly Dubai, Gol Brazilian Airlines, Ryanair, and United Airlines. Meanwhile, customers for the Airbus A321neo include Air Asia, American Airlines, Delta Air Lines, JetBlue, Lion Air, Norwegian Air Shuttle, Qantas, Turkish Airlines, Wizz Air, Volaris, Lufthansa and Spirit Airlines.
The introduction of these airplanes can generate two kinds of strategies: low-cost airlines competing with mainline airlines on specific routes, or full-service airlines offering niche routes at higher prices. Ultimately, the success of both strategies will depend on how the competition reacts in each market.
Several interesting changes in network development and competitive strategies will likely take place over the next few years. We may see routes that never existed before with single-aisle airplanes. As Gordon Bethune, the former CEO of Continental Airlines, once said: "There is no auto-pilot in airline management."
Peter Biondi has a degree in journalism and a master's degree in airline/airport management from Embry-Riddle Aeronautical University. He is a former professor of Airline Management, Airline Marketing, Airport Management, Aviation safety, and Introduction to the Aviation Industry. He is an IATA instructor in airline business foundation. He has worked as an aviation consultant, analyst, researcher, journalist and professor. His professional experience includes Varig – Brazilian Airlines, KLM, and British Airways. Before moving to the US, he lived in Europe and South America. He is fluent in English, Spanish, Portuguese, French and Italian.
Latest posts by Peter Biondi (see all)