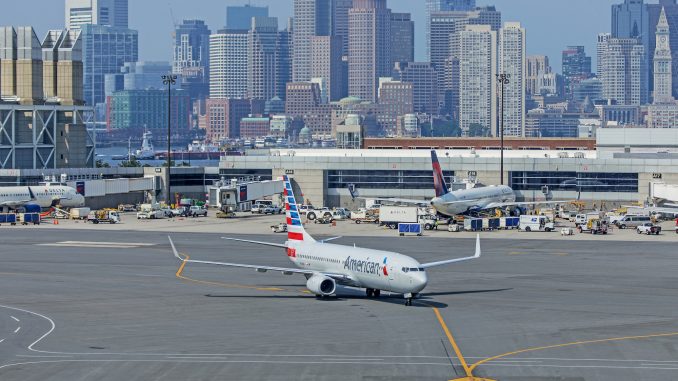 American Airlines announced its third quarter 2018 earnings, reporting a net income of $341 million on total operating revenues of $11.559 billion. This is more than a $300 million drop in quarterly net income from the same dates last year, much in part to a significant growth in operating expenses.
While the airlines operating revenues increased by 5.4 percent year-on-year and fell only slightly compared to the previous quarter, a significant spike in operating expenses led to a smaller net income. In large part, these higher operating expenses can be seen as a direct effect from rising fuel costs.
Record Revenue
While the net income numbers don't seem that all that impressive for the airline, they did report a record total revenue for the quarter. The airline's passenger revenue per available seat mile (PRASM) grew 1.8 percent, helped on by a 2.2 percent increase in passenger yields. PRASM is a major indicator for pricing power when it comes to the airline industry.
Cargo revenues grew significantly at 16.4 percent after a 3.8 percent increase in volume and a reported 12.1 percent increase in yield.
Higher Fuel Costs, Lower Net Income
While the airline was posting record revenue numbers, their operating expenses continued to balloon, increasing by $1.2 billion from the same quarter last year. This is in many parts due to the staggering rise in fuel costs.
The airline reported a 42.3 percent rise in fuel expenses while only reporting a 3.6 percent increase in fuel consumption. This is not the first time this year that the airline has announced significantly higher fuels costs, there was also a 41.1 percent rise in fuel expenses in the second quarter of this year.
Chairman and CEO Doug Parker said, "Unfortunately, higher fuel prices increased our expenses by approximately $750 million versus the third quarter of 2017, which led to a decline in earrings."
Looking Towards the Future
While looking to continue growth, the airline has also placed an emphasis on long-term financial stability and strength during the third quarter.
Along with new route announcements that include Berlin, Germany; Bologna, Italy and Dubrovnik, Croatia, the airline also took delivery of three Boeing 787-9 and four Boeing 737 MAX 8 aircraft. These aircraft help the airline maintain a young fleet, while also adding their fuel-efficient nature to help offset the increase in fuel costs.
The airline also announced a plan to lower capital expenditures by $1.2 billion over the next three years. In order to do so, the airline deferred delivery of 22 of Airbus' new A321neo. The airline will still receive orders during that time period, but it is about a 30 percent drop from the original delivery schedule. Once they've arrived in January, the aircraft will be based in American's Western hubs in Los Angeles and Phoenix.
Jace has been working at AirlineGeeks for nearly three years. Born in Seattle, Boeing and aviation quickly took over his life and he never stopped looking up. Jace enjoys plane spotting and taking trips just so he can fly. He is currently studying at Embry-Riddle Aeronautical University while earning his Bachelors of Science in Air Traffic Management.
Latest posts by Jace Moseley (see all)