Kenya Airways inaugurated its new longest flight on Monday from Nairobi to New York, becoming the first and only airline to connect East Africa and New York with a nonstop flight. The near-6,400 nautical mile long flight from Kenya's capital city to New York touched down at sunrise on Monday, being greeted by a customary water cannon salute to congratulate the airline on its new service.
The ultra-long-haul service is operated by the airline's newest widebody aircraft, the Boeing 787-8 Dreamliner, which Kenya uses as its primary long-haul aircraft after recently retiring its Boeing 777 fleet. Onboard the aircraft were numerous Kenyan dignitaries, including members of parliament, ambassadors and cabinet secretaries, Kenya Airways CEO Sebastian Mikosz, Kenya Airways Chairman Michael Joseph and the U.S. Ambassador to Kenya Robert Godec.
The first flight, KQ2, departed Kenya Sunday night at 11:30 p.m. before making the 14-hour and 45-minute trek to New York, according to FlightRadar24, on what appeared to be a straight line from Nairobi to New York. Although thunderstorms had forced the aircraft to overfly Connecticut before heading into JFK, the airplane landed just as the sun was rising at 7:15 a.m., marking the dawn of a new era of U.S./East African connectivity.
Typically, the flights are blocked at 15-hours westbound from Nairobi to New York and 14-hours and 30-minutes eastbound from New York to Nairobi. The late-night departure from Nairobi and early morning arrival into New York allows for business travelers to maximize time on business trips and allow for convenient connections on both ends of the route. The return flight, KQ3, departed back to Nairobi at 1:00 p.m., although it is slated to depart at 12:00 p.m. once daylight savings kicks in to maintain its arrival time.
Once the aircraft landed on JFK Airport's Runway 22R, it taxied into its gate at Terminal 4. In a moment of irony, yet pure coincidence, the red, white, green and black Dreamliner, registration 5Y-KZG, parked next to South African Airways, its direct competitor and formerly the only sub-Saharan African carrier to serve JFK, which operates an Airbus A340-600 to Johannesburg, as if to say "move over, South African, there's a new player in town."
Once back in the terminal, a quick glance at the arrivals board outside of U.S. Customs and Border Protection at Terminal 4 would show "Nairobi" for the first time.
First Arrival in New York
Following the aircraft's arrival, Kenya held a ceremony to celebrate the launch of service. While the airline had held a ceremony before departure in Kenya, attended by Kenyan President Uhuru Kenyatta, the reception on the ground in New York was equally as exciting, having been the reward for a successful flight.
"The non-stop flights between Nairobi and New York City is set to provide a seamless experience for business and leisure travelers alike.  It will open up Kenya and the region to the world to enjoy our hospitality and diverse culture," Kenyatta said in Nairobi.
On the stage in New York was JFK International Air Terminal CEO Roel Huinink, the Kenyan and American dignitaries on the flight and Kenya Airways executive staff.
"We are excited to welcome Kenya Airways – one of the leading African carriers – to Terminal 4," said Roel Huinink, President and CEO of JFKIAT before presenting CEO Mikosz and Chairman Joseph with a crystal big apple as a welcoming gift. "As New York City's premiere gateway, this new flight route will provide passengers with a fast connection between New York to East Africa, while stimulating economic growth and tourism in both countries."
Mikosz and Joseph then returned the favor by gifting Huinink a model Kenya Airways Boeing 787-8 Dreamliner aircraft.
During his speech, Mikosz highlighted the importance of the behind-the-scenes staff and agencies that made the first flight possible. He said that the inaugural flight is just beginning and now the real challenge is to maintain the same level of high standards across the 365 daily flights the airline will now operate between New York and Nairobi.
Following speeches by Mikosz and Joseph, Ambassador Godec and Kenya's Ambassador to the U.S. Robinson Githae made remarks complimenting the efforts of one another in working with their respective government to make a route like this possible.
Ambassador Godec highlighted the fact that U.S. citizens made up the most number of foreign visitors to Kenya in both 2016 and 2017. In addition, Ambassador Githae pointed out that the U.S. was Kenya's third largest trading partner for exports. Both expressed their excitement at the possibilities of the new flight to continue American tourism to the country and improve the U.S.' standing on Kenya's export list.
The excitement was palpable as the long-awaited connection had been years in the making. Now, East Africans living in New York City, a city with 223,000 African immigrants according to the most recent census, have a direct direction to their homeland. In addition, Americans could visit the region easier than ever, with the potential to grow the vital nature-based tourism economy in the area.
A Connection Hub in Nairobi
Although Nairobi is a popular destination in itself, the real value is using it as a connection hub due to its strategic location on the equator in between Addis Ababa and Johannesburg. From Nairobi, popular destinations such as Kilimanjaro, Zanzibar and Victoria Falls are only a quick hop away on Kenya's regional Boeing 737 and Embraer E190 fleet.
By offering nonstop service between New York and Nairobi, Kenya Airways cuts down travel time by at least 2-hours and 30-minutes, according to Google Flights. Travel to African countries such as Kenya often requires a connection at a European or Middle Eastern airport, which can now be avoided by flying nonstop.
With the current state of the African aviation market, Kenya Airways has emerged as one of the key players, being called the best airline in Africa by the World Travel Awards in both 2016 and 2017 and best African business class in 2017. Its main competition on the continent are Star Alliance members Ethiopian Airlines and South African Airways, both with a presence in the United States but still requiring a stop in either Addis Ababa or Johannesburg, respectively, to get to the popular East African destinations to which Nairobi is more geographically central.
While Ethiopian Airlines has managed to be a successful player in the global aviation market, flying to destinations as far as Los Angeles in the U.S., South African Airways has been on the edge for quite some time. Ethiopian, however, does not offer a nonstop flight to East Africa from the U.S., requiring its flights to Addis Ababa to make a stop in either Abidjan, Coate D'Ivore or Lome, Togo. The northerly hub in Addis Ababa means increased travel times to points south, in addition to the stops in West Africa.
However, as Kenya Airways CEO Sebastian Mikosz told AirlineGeeks, Jomo Kenyatta Airport — where Kenya Airways is the dominating international carrier — would need to be properly renovated to be a global connecting hub before it can call itself one. Airports being used as intercontinental or regional hubs often undergo massive renovations to accommodate the influx of transiting passengers, most recently Hamad International Airport in Doha, Qatar as Qatar Airways quickly grew and expanded, so Jomo Kenyatta International Airport may soon be in for a facelift.
With new long-haul routes and new aircraft, Kenya has the ability to conquer the East African market by providing quicker transit times to Africa's popular destination spots through its mid-continent hub in Nairobi from origins in the United States. Additionally, its SkyTeam partner, Delta Air Lines, will prove to be useful in the U.S. to funnel passengers through New York onto Kenya Airways flights and vice versa, as the two airlines are in talks to improve current interline and codeshare agreements.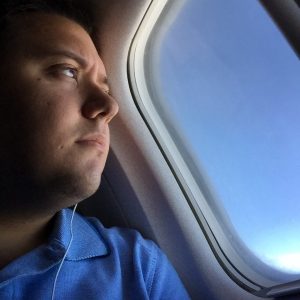 Tom has been flying for as long as he can remember. His first flight memory was on a Song Airlines 757 flying from LaGuardia to Orlando. Back then, he was afraid to fly because he thought you needed to jump off the plane in order to get off. Some years later, Tom is now a seasoned traveler, often flying to places just for the fun of it. Most of the time, he'll never leave the airport on his trips. If he's not at home or at work as a Line Service Technician at Long Island MacArthur Airport, he's off flying somewhere, but only for the day.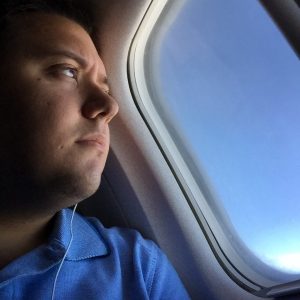 Latest posts by Thomas Pallini (see all)