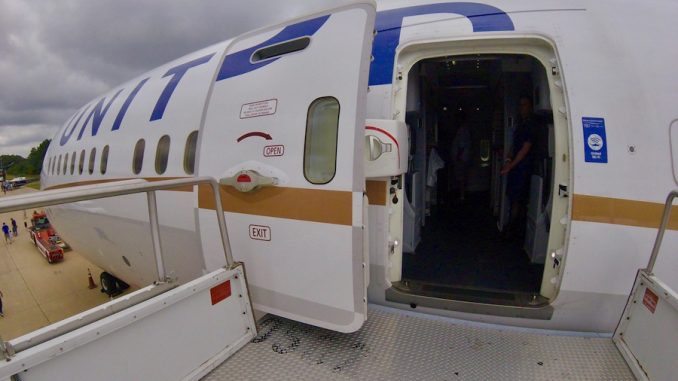 United Airlines has become the first North American airline to take delivery of Boeing's newest Dreamliner, the Boeing 787-10, receiving the aircraft from Boeing on Monday. The first American airline to operate the Dreamliner a year after its first delivery back in 2012, United has since purchased aircraft in every variant, including the -8, -9 and now, the -10, making it the only airline to operate all three variants.
The delivery took place at Boeing's North Charleston facility on the grounds of Charleston International Airport. Following the delivery, the aircraft was flown to United's mid-Atlantic hub at Washington Dulles International Airport as it prepares for its first flight from Los Angeles to Newark on Jan. 7, 2019. The Dreamliner will fly domestic transcontinental routes for crew training and familiarization purposes until March when it goes international.
Boeing's largest Dreamliner variant is larger than its predecessor, the 787-9, by 18 feet and touts 20 percent less fuel consumption. The additional length of the aircraft allows it to carry 318 seats in United's three-class configuration, consisting of Polaris business class, Premium Plus and economy. Business class will feature 44 B/E Aerospace Diamond seats in a 1-2-1 configuration, Premium Plus will offer 21 seats in a 2-3-2 configuration and economy class will offer 253 seats in a 3-3-3 configuration, 54 of which are United's Economy Plus product with extra legroom.
Although it has the shortest range out of the three, just under 6,500 nautical miles according to Boeing, the -10 still has the range to serve all of United's European and Middle Eastern destination from its Newark, N.J. hub, which it plans to do in summer 2019. Cargo will be the largest upgrade as the aircraft allows for a 41 percent and 13 percent increase from the Boeing 787-8 and 787-9, respectively.
"The 787-10 is an excellent addition to United's fleet. It offers superior fuel efficiency while providing a more comfortable customer experience onboard that allows passengers to arrive at their destinations feeling more refreshed," said Gerry Laderman, Chief Financial Officer at United, who was at the Boeing facility for the delivery celebrations.
"The United Airlines team is raising the bar again. With the new 787-10, United will fly the most fuel-efficient widebody jet in commercial aviation today. The larger airplane comes with more seats, more cargo capacity, and the same Dreamliner comforts that passengers prefer," said Ihssane Mounir, senior vice president of Commercial Sales and Marketing for The Boeing Company. "We are honored that United, a leading global carrier, has placed its trust in the 787 family, carefully optimizing their network with all three Dreamliner models."
In addition to the increased capacity and seating enhancements, United is also improving the in-flight entertainment system on the aircraft. The seatback screens will include improved functionality including a split screen for a movie and a moving map, a playlist to help passengers relax, accommodations for hearing and visually impaired passengers and recommendations based on remaining flight time and other passenger-specific details.
The Dreamliner is United's aircraft of choice for ultra-long-haul routes, operating the aircraft on routes such as Houston-Sydney and San Francisco-Singapore, largely because of its passenger-friendly and fuel-efficient features. Onboard the aircraft, passengers experience a lower cabin altitude of 6,000 feet, an open cabin, ambient mood lightening and larger windows, all while burning less fuel.
Stay tuned as AirlineGeeks will be on the first United Airlines Boeing 787-10 flight from Newark to Los Angeles in January.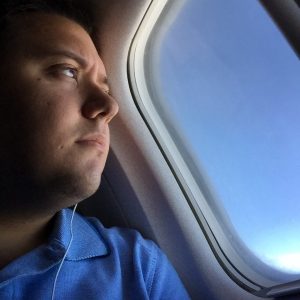 Tom has been flying for as long as he can remember. His first flight memory was on a Song Airlines 757 flying from LaGuardia to Orlando. Back then, he was afraid to fly because he thought you needed to jump off the plane in order to get off. Some years later, Tom is now a seasoned traveler, often flying to places just for the fun of it. Most of the time, he'll never leave the airport on his trips. If he's not at home or at work as a Line Service Technician at Long Island MacArthur Airport, he's off flying somewhere, but only for the day.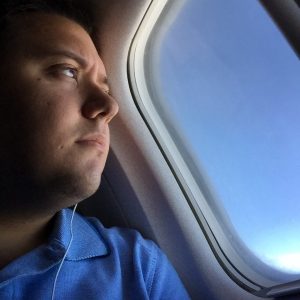 Latest posts by Thomas Pallini (see all)