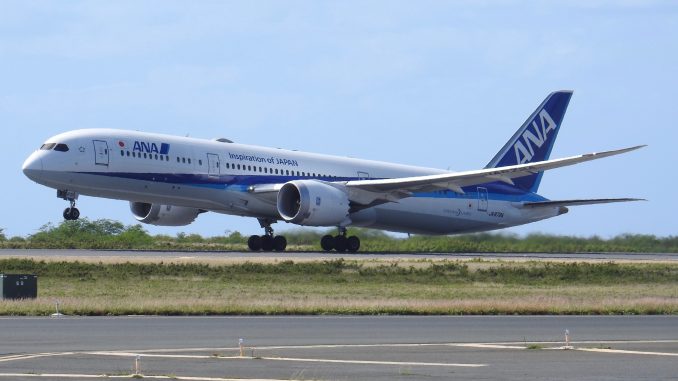 Two mainstream Japan-based carriers, Japan Airlines and All Nippon Airways, have introduced new methods to prevent pilot drinking incidents.
According to Mainichi Shimbun, Japan Airlines pilots have failed breathalyzer alcohol tests on 19 occasions since last August. The failed tests have caused 12 domestic delays due to pilot switches and the incidents were announced as "crew health conditions."
A Japan Airlines co-pilot was arrested at London Heathrow airport last month, 50 minutes before a flight to Tokyo after being found to have 189mg of alcohol per 100ml of blood, 10 times over the limit under the British law. He had consumed two bottle of wine and five cans of beer the previous evening.
In response to the incident, JAL has introduced a new breathalyzer which is more sensitive and requested the airport staff get involved, rather than the pilots checking for each other. Also, the pilots are not allowed to drink 24 hours before being on duty, instead of the current rule of 12 hours before departure. Under the current law of Japan, pilots are banned from drinking eight hours before working, but alcohol limits are set by the airline.
JAL president Yuji Akasaka has apologized for the incident stating: "I feel a strong sense of responsibility for provoking an incident that should have never happened." Also, Akasaka is willing to cut his salary 20 percent for his management responsibility.
The incidents of Japan Airlines might be the tip of the iceberg. Last month, five All Nippon Airways domestic flights were delayed up to 58 minutes due to a pilot who felt "unwell" after a night of drinking alcohol. The airline also revealed eight pilots had been found with alcohol levels over the standard at Tokyo Haneda airport.
According to Japan Times, ANA introduced a new breath analyzer for its flight crews. "It is important to make preventive measures work effectively," ANA president Yuji Hirako mentioned during an ANA press conference.
Also, Japan-based Skymark Airlines confirmed a 49-year-old American pilot failed the alcohol test before boarding a domestic flight for Sapporo from Tokyo last Wednesday. The airline switched the pilot before departure causing a 23-minute delay.

Will has been a travel agent in Hong Kong for almost three decades, as time goes by he hasn't lost his passion for his job, He still has plenty of enthusiasm for the airline industry and airport operations.