Singapore Airlines announced Thursday that its budget arm, Scoot, will take over several SilkAir routes ahead of SilkAir's planned merger with mainline Singapore Airlines. Scoot will also be expanding its fleet with this merger, taking over 14 of SilkAir's Boeing 737-800s. The Singaporean flag carrier has been undertaking a three-year restructuring process to cut costs and boost revenue amid competition from Chinese and Middle Eastern rivals, as well as low-cost carriers.
SilkAir, Singapore Airlines' regional arm also headquartered in Singapore, will transfer its services for 17 different destinations to Scoot as part of the parent company's plan to absorb the underperforming airline into the parent brand. According to Singapore Airlines, these changes are expected to take place for the next two years between April 2019 and the second half of 2020.
"The (change) will strengthen the (Singapore Airlines) Group for the long term, with the right vehicles in our portfolio of airlines deployed to the right markets," Singapore Airlines CEO, Goh Choon Phong, said.
SilkAir flies two-class narrowbody aircraft and serves different short to medium-haul destinations in the Singapore Airlines Group network. It shares the same frequent flyer program with its parent company, KrisFlyer, but it is not a member of the Star Alliance. Destinations to be transferred to Scoot across Southeast Asia include Luang Prabang, Vientiane, Coimbatore, Trivandrum, Visakhapatnam, Changsha, Fuzhou, Kunming, Wuhan, Chiang Mai, Kota Kinabalu, Balikpapan, Lombok, Makassar, Manado, Semarang and Yogyakarta.
In addition to these route transfers, SilkAir will be converting its Mandalay route to a seasonal service next year. Scoot will also be suspending its long-haul service to Honolulu from June 2019 as a result of weak demand.
Despite the route transfers, SilkAir will still be taking delivery and operating the new Boeing 737 MAX 8 aircraft as scheduled. The airline received its first 737 MAX 8 in October 2017 and is currently operating five 737 MAX 8 aircraft. The airline also has 32 more of the planes on order from Boeing which will be delivered up until its eventual merger into Singapore Airlines.
In May 2018, Singapore Airlines also announced that the SilkAir fleet will be undergoing a significant investment program from 2020 to upgrade its cabin products. These include new additions such as lie-flat seats in business class and seat-back in-flight entertainment systems in both business and economy classes.
These upgrades will ensure a closer product and service consistent with its parent company before being fully merged. According to the airline, the changes will come at a cost of $73 million.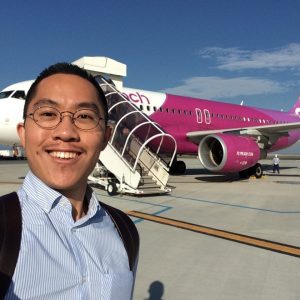 Most people hate long flights or overnight layovers, but Albert loves them. The airport and flying parts of traveling are the biggest highlights of any trip for him – as this avgeek always gets a thrill from sampling different airline cabin products and checking out regional developments happening at local U.S. airports. He's flown on almost every major carrier in the U.S. and Asia Pacific, and he hopes to try out the new A350s soon.

Albert recently completed his undergraduate studies in Business Accounting at USC in Los Angeles and he is currently recruiting for a corporate analyst position at one of the U.S. legacy carriers. During his college years, he interned at LAX for Los Angeles World Airports working behind-the-scenes (and on the ramp) in public relations and accounting. Outside of writing for AirlineGeeks, he enjoys trekking the Hollywood hills, visiting new hotspots throughout SoCal, and doing the occasional weekender on Spirit Airlines.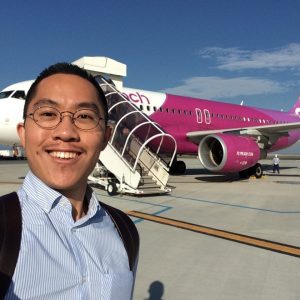 Latest posts by Albert Kuan (see all)