A new partnership between China Southern Airlines and American Airlines has been announced with a 'significant' expansion of codeshare cooperation and the launch of reciprocal frequent flyer benefits and lounge access. From early 2019, members of either airline traveling with the other airline will have the ability to earn and redeem miles, as well as gaining access to either airline's lounges.
The news that the two airlines have come together comes as no real surprise following the announcement that China Southern would leave SkyTeam alliance in 2019.
"We are very pleased with the progress we have made so far in our newly formed relationship with the largest airline in Asia," said Robert Isom, President, American Airlines. "We look forward to building on our successes with a significant expansion of our codeshare cooperation and the addition of reciprocal frequent flyer benefits and lounge access."
"We are delighted to see our partnership with American Airlines being further strengthened," said Zhang Lin, Assistant President of China Southern Air Holding Company Limited. "The advanced cooperation between China Southern and American will help both of us extend networks and meet passenger demands through sharing resources. Our cooperation is market- and passenger-oriented, founded on a win-win relationship."
"It corresponds to the need for frequent and intimate exchange between China and the U.S. and is in line with our value proposition of customer first. Our partnership with American is an important move in China Southern's initiative to build new international relationships," Lin added.
American Airlines purchased a $200 million stake in China Southern in 2017, which followed the trend of the 'big three' in America partnering up with the 'big three' in China. This specific partnership will see the airlines with the biggest fleets in their respective countries joining together, with China Southern operating almost 600 airplanes and American operating just under 1000.
Following the departure from SkyTeam, the question of China Southern joining oneworld has risen, but it is unlikely any developments will take place for the time being following this announcement with American Airlines, a founding member of oneworld, as well as any associated costs of leaving and joining two alliances. Currently, American and China Southern's route networks overlap in three cities in the U.S., including Los Angeles, San Francisco and New York, and in three cities in China including Beijing, Hong Kong and Shanghai.
Hong Kong-based Cathay Pacific who, as a member of oneworld, however, has the ability to veto any airline applying to join. In the case of China Southern wanting to join the alliance, there is a strong possibility for Cathay objecting to its neighbor, based in nearby Guangzhou, in joining with the economic benefits that it would bring to the airline over its rival.
The agreement signing ceremony took place in Guangzhou.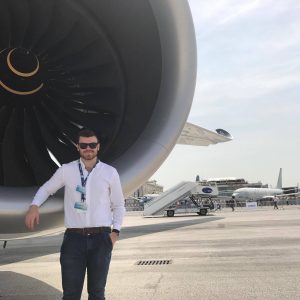 James is a keen aviation enthusiast from the United Kingdom. He has been flying since the age of 13 and today, aged 23, flies the Airbus A319/320 series for one of Europe's largest airlines.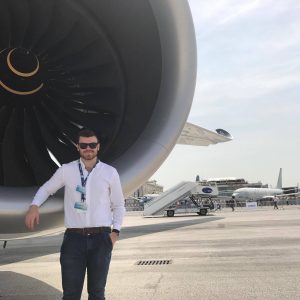 Latest posts by James Dinsdale (see all)