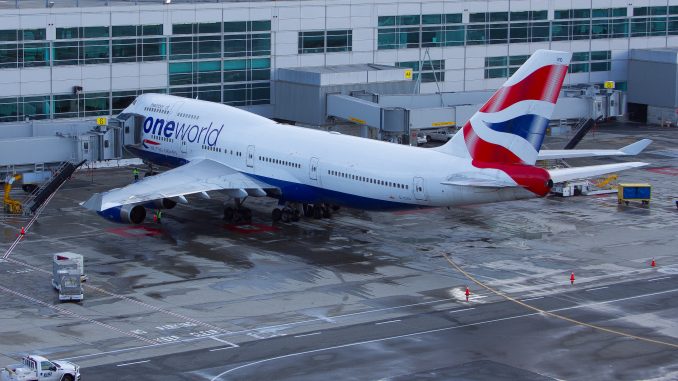 This week I was reminded of Air India's failed privatization attempt back in May. The Indian government was looking to divest a 76 percent stake in the airline but had some trouble getting reasonable bids. This was probably because most sane investors were waiting for better conditions or were torn between expanding growth organically or expanding immediately through the acquisition of Air India.
This got me thinking about other successful privatization attempts that have happened in the past decades and how those went about.
Reasons for Privatization
Privatization in just about any industry generally has similar reasons behind it. There is a case for reducing government involvement in the provision of goods and services. In general, there is a chance the private markets could rustle up some efficiency that is often lost in government organizations. There also is a wider share of ownership as private investors are allowed to own shares of the company.
Then there are the financial reasons for privatization, the main one being governments are usually perpetually in need of more cash and selling off an underperforming asset may help fill the hole in government coffers. State-run airlines may also not be the most profitable organizations and privatizations allow for the shift of financial burden from the government to the private sector. Something tax payers should be happy about.
There are many ways an airline can be privatized, public subscription of stock, private placements, trade sales, buy-outs, and more. In this article, complete public subscription of stock will be covered. Other methods will be covered in following articles of this series.
Generally, an airline won't be able to privatize through issuance of shares to the public unless there is a strong domestic equity market and the airline would be able to comply with the rules and regulations that apply to publicly traded companies. In addition, it must have a reasonably good track record. It's hard to convince most investors to buy stock if they think the company isn't running well.
British Airways' Privatization
One of the best-known stories of an airline privatizing through issuance of public shares is that of British Airways. Margret Thatcher, the British Prime Minister at the time, appointed John King in 1980 as the chairman of British Airways. His task was to get the airline in shape for privatization.
Through some things like a favorable exchange rate of the pound sterling to the U.S. Dollar and a radical restructuring brought on by a new management team the long-term debt was cut and shareholders' equity increased. By 1987 long-term debt was cut in half and shareholders' equity doubled.
By the time putting together a privatization prospectus rolled around British Airways was in good shape. The share offer ended up being 11 times oversubscribed, likely due to the attractive offer price and bonuses such as a free share for every 10 shares held continuously for three years, encouraging long-term investments.
Employee Ownership
A little bit of employee ownership was even introduced since employees were encouraged to buy shares as well. Each employee was offered 76 shares and a matching offer of two free shares for each share employees purchased at the offer price, up to 120 paid shares.
Employees also received 10 percent discounts in some cases and priority offerings in case of oversubscriptions.
Shares also played into the employee profit sharing. Employees could either take their bonus in cash or have it used by trustees to buy shares in the airline with a 20 percent bonus over cash.
Giving employees some ownership in the company helps build morale and create a common interest to succeed.
Foreign Ownership Limits
The government also wanted to ensure another important aspect of the privatization. They wanted the airline to be substantially owned and effectively controlled by UK nationals. Therefore, at minimum, more than half of outstanding shares must be controlled by UK nationals. If a single foreign individual or corporation were to own a large amount of shares, such as a quarter or a third of shares, the entity could effectively control the airline if the remaining shares were scattered across a large number of entities.
This resulted in a nationality declaration being required for shares to be registered in any new owner's name.
The limits on foreign ownership are a common trend among airline privatizations. In the next series, we'll cover the privatization of Qantas which also limited foreign ownership but went about privatization in a slightly different process than British Airways, through both a trade sale and a public subscription

Hemal took his first flight at four years old and has been an avgeek since then. When he isn't working as an analyst he's frequently found outside watching planes fly overhead or flying in them. His favorite plane is the 747-8i which Lufthansa thankfully flies to EWR allowing for some great spotting. He firmly believes that the best way to fly between JFK and BOS is via DFW and is always willing to go for that extra elite qualifying mile.

Latest posts by Hemal Gosai (see all)