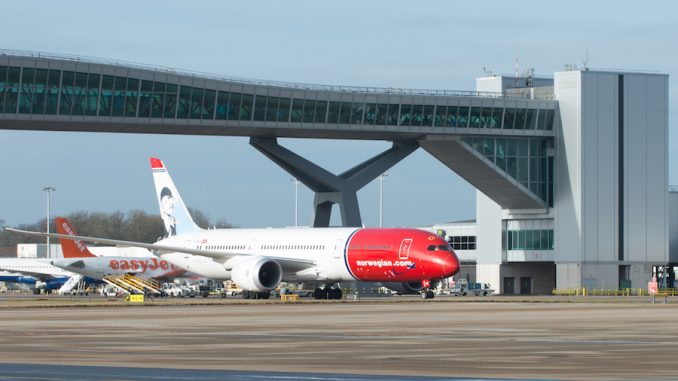 London's Gatwick Airport has closed following drones operating in the vicinity of the airfield, posing a risk to arriving and departing aircraft. Operations at the U.K.'s busiest airport were suspended around 9 p.m. on Wednesday following sightings of two drones, resuming 6 hours later at around 3 a.m. the next morning. However, following further sightings of drones in the vicinity, the runway was closed again 45 minutes later.
Since the initial closure, flights due to land at Gatwick diverted to airports near and far. Airlines such as Ryanair and easyJet diverted to nearby hubs in Luton, Stansted, Manchester and Bournemouth, though others weren't so lucky and traveled further afield to the likes of Amsterdam, Paris, Bordeaux and Brest. All in all, a total of 6,000 passengers diverted from Gatwick, where nearly 50 airlines operate from.
As of this afternoon, the drone operators have still not been found, with local authorities actively trying to locate the perpetrators. As the situation progresses, it is becoming more apparent that this was organized aimed to cause maximum disruption for Christmas travelers and airlines at Gatwick. With the army now being deployed to assist local authorities.
#GatwickDrones | We are carrying out a joint search w/ @Gatwick_Airport for the operators of #drones sighted at #Gatwick. Public safety is paramount and we will take all available actions to disrupt this deliberate act. There are no indications to suggest this is terror related. pic.twitter.com/J36d0Xzo2G

— Sussex Police (@sussex_police) December 20, 2018
The airport had aimed to re-open at 4 p.m. this afternoon, 19 hours since closing for the first time Wednesday night, however, this has been pushed back to later tonight with most of the remaining flights now cancelled.
Thursday was supposed to see 110,000 passengers either depart from or arrive at Gatwick. but those passengers have now been left stranded at Gatwick or down-route at their departure airport.
At the moment, the U.K. Civil Aviation Authority (CAA) has said that: "The CAA considers this event to be an extraordinary circumstance. In such circumstances, airlines are not obliged to pay financial compensation to passengers affected by the disruption." Though under the current EU251 regulations, passengers that no longer wish to take their flight can contact their airline for a refund.
Why the Closure?
The reason for the closure of the airport is due to the potential damage that could occur if an aircraft collided with a drone and ultimately, to protect the aircraft and the those on board. With drones operating within a few hundred feet above the ground, the most likely time for a drone to collide with an aircraft is during its take-off or landing stage, a critical phase of flight. Any collision at this low altitude could result in a catastrophic outcome.
The University of Dayton has conducted studies over the last few months to research the damage that can cause if a drone was to impact an aircraft. In one test, a 2.1-pound DJI Phantom 2 quadcopter was flown into the wing of an aircraft at 238 miles per hour. The results are visible in a video, featured here.
The Law 
The U.K.'s drone regulations have become clearer over the past year with new laws being introduced to regulate their use. To operate a drone that weighs more than 250 kilograms, the pilot must be a registered owner with the CAA and pass an online safety. The British government's transport department is also looking at introducing an age restriction for operating a drone weighing more than 250 kilograms.
There are clear restrictions in place for the operation of drones; however, it is still relatively easy to purchase a drone of any size and fly it anywhere you like, with no physical restrictions currently available. Although some drones do have a geo-fencing capability, meaning that the GPS onboard the drone can see which parts of airspace are restricted and avoid flying there, this technology is not mandatory and only available on the more expensive and professional drones.
According to the CAA,  drones must be flown a minimum of 150 feet from people and properties, and 500 feet from crowds or built-up areas. They are to be flown no higher than 400 feet and not less than 1 kilometer from an airport.
Past Drone Events 
The news of the closure of one of the busiest airports in the world is no real surprise to many within the industry, with multiple reports of near-misses being reported by pilots. The British Airline Pilots Association (BALPA) stated that already 117 near misses have been reported this year, an increase from the 93 from the entirety of 2017.
In October this year, an Airbus A319 on its final approach to land at Gatwick came within a few feet of colliding with a drone which past directly over the right wing of the aircraft carrying 130 people.
Last year a Saab 340 regional aircraft operating near Edinburgh, Scotland, was flying at an altitude of 4,000 feet when it had to take an evasive maneuver to avoid colliding with a drone.
Drones are also a growing problem outside of the United Kingdom, as less than two weeks ago a drone collided with an Aeromexico Boeing 737-800 in Tijuana, causing significant damage to the aircraft's nose.
Earlier this year, a drone captured up-close footage of a departing Emirates A380, leading to criticism that the drone was too close to the double-decker aircraft.
You want to know if inflight #drone impact is a real threat?
AeroMexico Boeing 737 damage pic.twitter.com/L0lSf03NR1

— DeltaMEC GovAffairs (@DALMECgov) December 13, 2018
What Can Be Done? 
Throughout the day, authorities have dispatched 20 units searching for the pilots of the drones, hoping to force the drones to vacate the vicinity of the airport. It is unclear whether they are also trying to directly remove the drones themselves, although this is not an easy objective.
It is illegal for a civilian to shoot down an aircraft, which includes drones. An attempt to do so in the U.K. will result in a gun prosecution if caught. Some drones have been designed to capture other drones by releasing a net and paralyzing the drone. In 2015, Japan created a fleet of drones to capture any other drones that fly near restricted areas, using a net hanging down below the drone to sweep up the rogue drone.
Drone guns are becoming available with companies in the United States working with the military to design technology that has the ability to jam the signal of a drone that is operated up to 2 kilometers away. This would cause the drone to lose signal and return to the pilot operating the rogue drone, allowing the pilot to be located by authorities.
Right now, it appears that Gatwick's runway will remain closed for the remainder of the afternoon and into the evening, resulting in more than 500 cancellations of departing and arriving aircraft.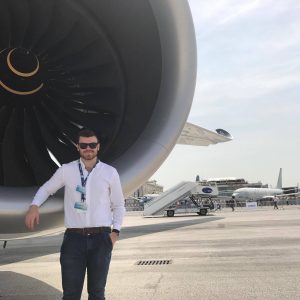 James is a keen aviation enthusiast from the United Kingdom. He has been flying since the age of 13 and today, aged 23, flies the Airbus A319/320 series for one of Europe's largest airlines.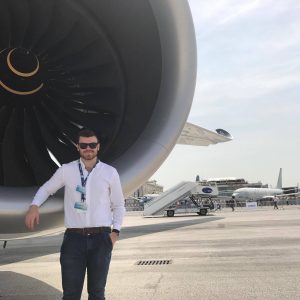 Latest posts by James Dinsdale (see all)