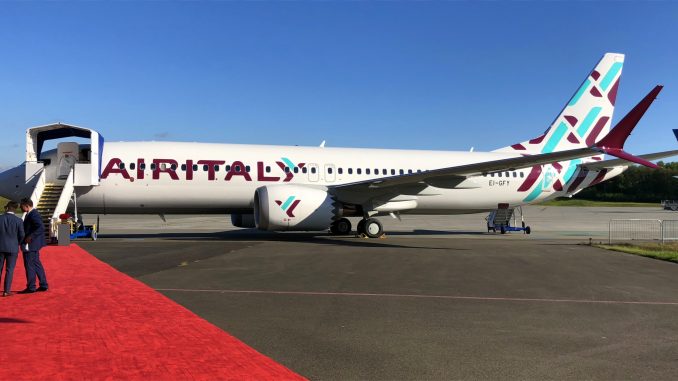 Qatar Airways is hitting back at allegations that they are subsidizing Air Italy by providing 'free' aircraft and engaging in anti-competitive practices. The Financial Times reported the allegations by incoming U.S. House of Representatives Transportation Committee chairman Peter DeFazio and his concerns that the Qatari airline was undertaking strategies to assist the Italian carrier, which Qatar has a 49 percent stake in, to expand operations to U.S. destinations.
Chief executive of Qatar Airways, Akbar Al Baker told the Financial Times that "efforts to characterise Qatar Airways' investment in Air Italy as being at odds with the U.S.-Qatar understandings reached in January of this year are entirely off base." The chief operating officer of Air Italy, Rossen Dimitrov, also condemned the congressman's "baseless comments" saying that "I have all the documentation to prove our aircraft were leased and where they were leased from."
The war of words reignites tensions between U.S. carriers and airlines operating from the Middle East, the nicknamed 'Middle East 3' (Qatar, Emirates and Etihad), which had been thought to have been settled with agreements with Qatar in January and the United Arab Emirates in May. The U.S. airlines had claimed that Gulf region carriers have received unfair government subsidies and the agreements involved more transparency of the accounts of the 'Middle East 3.'
Part of the January 2018 agreement was an understanding that Qatar Airways had no plans to exercise and expand their 'fifth freedom' rights via Europe to gain extra custom into the U.S. Chief executive of United, Oscar Munoz, is quoted by the Financial Times to being "strongly opposed" to what he dubs the "Italian version of Qatar." Mr. Munoz is also quoted as saying that the executive of American Airlines and Delta Air Lines agree with United's view on the issue.
Involvement of the U.S. government in the concerns of the U.S. carriers is seen as a necessity given the lack of legal options for the airlines. Air service agreements between countries are negotiated on a governmental level and any readdressing of concerns or breaches would need to be handled at that level. Officials from the U.S. and Qatar are scheduled to meet in January to review the implementation of this year's agreement and a discussion of the Air Italy investment by Qatar Airways is expected to be raised.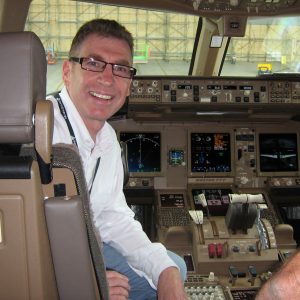 John has always had a passion for aviation and through a career with Air New Zealand has gained a strong understanding of aviation operations and the strategic nature of the industry. During his career with the airline, John held multiple leadership roles and was involved in projects such as the introduction of both the 777-200 and -300 type aircraft and the development of the IFE for the 777-300. He was also part of a small team who created and published the internal communications magazines for Air New Zealand's pilots, cabin crew and ground staff balancing a mix of corporate and social content.

John is educated to postgraduate level achieving a masters degree with Distinction in Airline and Airport Management. John is currently the course director of an undergraduate commercial pilot training programme at a leading London university. In addition he is contracted as an external instructor for IATA (International Air Transport Association) and a member of the Heathrow Community Fund's 'Communities for Tomorrow' panel.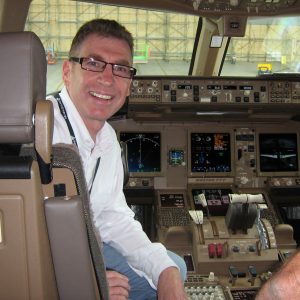 Latest posts by John Flett (see all)