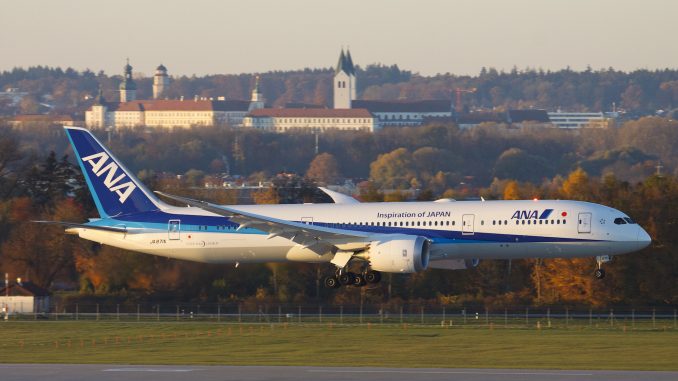 All Nippon Airways have announced a new nonstop flight between their hub in Tokyo and Perth, Australia. Flights will begin on Sept. 1, 2019 and will be operated by the airline's Boeing 787-8 Dreamliner. The flight is expected to give a large economic boost to Western Australia.
ANA's flight will be operated daily. The outbound flight will depart Tokyo at 11:10 a.m. and arrive in Perth at 8:15 p.m. The return will depart Perth at 9:45 p.m. and arrive back in Tokyo at 8:25 a.m. the following day. The flights will be operated to the larger Tokyo-Narita Airport, allowing connections throughout north and west Asia.
A nonstop flight between Perth and Tokyo has not been operated since 2011, when Qantas dropped their thrice-weekly flight. Officials in Perth and Western Australia have been petitioning airlines to resume the long-haul flight. The flight is expected to give a boost of AU$ 175 million to the Western Australia economy. Airport officials hope that the success of the new flight will convince other airlines in Asia to launch flights to the city.
Officials between the two parties have been in negotiations for the flight for over a year. Airport officials had been pitching to both ANA and Japan Air Lines last year, with representatives from ANA visiting Perth in August to cement the deal. The airport has experienced both ups and downs in recent years. Last year Qatar Airways upgraded its daily flight to the Airbus A380, however, Etihad Airways ended service to the city in October 2017.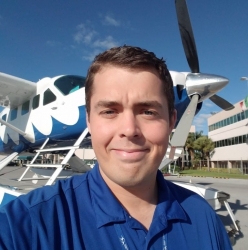 Daniel has always had aviation in his life; from moving to the United States when he was two, to family vacations across the U.S., and back to his native England. He currently resides in South Florida and attends Nova Southeastern University, studying Human Factors in Aviation. Daniel has his Commercial Certificate for both land and sea, and hopes to one day join the major airlines.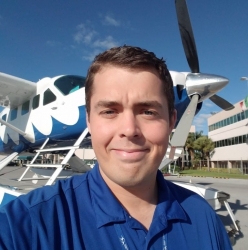 Latest posts by Daniel Morley (see all)