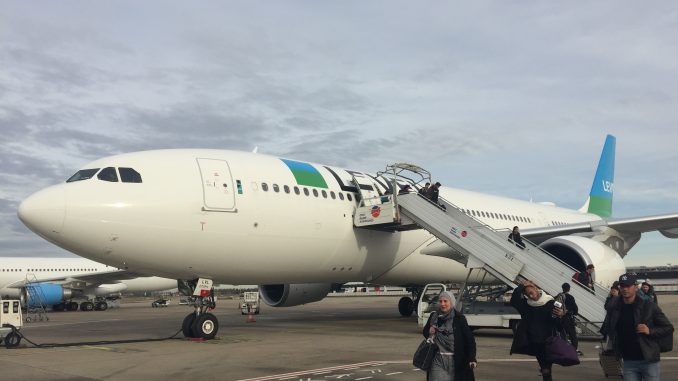 With low-cost transatlantic carriers digging into the bottom lines of major airlines, the response by many has been to reduce services and increase revenue through ancillary fees. However, the International Airlines Group (IAG), the parent company of airlines such as British Airways, Iberia and Aer Lingus, had decided to take a different approach by starting its own transatlantic low-cost airline, LEVEL.
One of the newest airlines to enter the low-cost transatlantic realm, the airline is the successor to OpenSkies, IAG premium-focused airline operating between the New York area and Paris, though with an expanded scope. LEVEL operates from European bases in Paris and Barcelona, serving popular destinations in North and South America, with limited short-haul flights within Europe.
Only starting transatlantic operations last year with backing from IAG, LEVEL has proven to be one of the most unique low-cost carriers flying the skies between Europe and the Americas. Just three months after replacing OpenSkies on the route, I flew on LEVEL from Newark Liberty International Airport to Paris' Orly Airport and back in both economy and premium economy to see what's its like to fly on an IAG transatlantic low-cost carrier.
The Flight in Economy
LEVEL began operations from Paris to Newark on Sept.4, coinciding with the closure of OpenSkies, on a four-times-weekly basis. While OpenSkies had focused on premium passengers with a small economy section of about 15 tows, LEVEL would be catering to the masses with an all-economy aircraft, though including a small premium economy cabin.
As the airline only operates one flight on the route, I was booked on LV8010 to Paris for the outbound flight departing at 10:40 p.m. and arriving in Paris at 12:10 p.m. Competing with a slew of airlines on the route such as Norwegian (until Jan. 10, 2019 when it exits the route), United and La Compagnie, LEVEL would have its work cut out for it on the Newark to Paris route.
The Airport
Having flown out of Newark Liberty International Airport just three months prior on the same route on Primera Air, I was confident about what to expect. I planned to arrive at check-in 2-hours before departure, enough time to check-in and clear the massive security lines at Newark's Terminal B that form at that time of night. I figured that since LEVEL only operates one flight from Newark, check-in wouldn't take long at all.
Arriving at Terminal B, there was very little LEVEL signage, with most official airport signs still referring to the airline as OpenSkies, which wasn't technically wrong since the flight was still operated by an OpenSkies crew flying on an OpenSkies Air Transport Certificate. Though, I'm sure the scores of travelers taking the flight were not aware of that, undoubtedly leading to confusion.
However, LEVEL's check-in desks were located on Level 1 of the terminal, exactly where Primera Air's check-in counters were when I flew them in September. My guestimation that check-in would be a breeze was quickly proven wrong when I saw a seemingly unmoving and long line snaked around the ground floor of the terminal, wait times were about 30-45 minutes. There was also a separate line for Premium Economy passengers with no wait.
I wasn't checking a bag but I needed a seat assignment as I couldn't check-in online due to a glitch on the website.  There were approximately four agents working the counter for what would be a completely full flight. I'd advise getting to the airport well in advance if you haven't purchased a seat assignment if you want to try and score an aisle or window seat since LEVEL randomly assigns seats during online check-in.
Unlike Norwegian and Primera, there were no signs or placards about upgrades to Premium Economy. Typically, airlines sell cheap upgrades at the counter as a last minute way to score extra revenue, but I didn't see any of that at LEVEL's desk.
After getting my ticket, I headed to security at the far end of Terminal B in the high 50 and 60 gates, a favorite among low-costs since Norwegian also operates out of that part of the terminal and so did Primera when they were in operation.
With a wide array aircraft including a SWISS Airbus A330-300, LOT Polish Airlines Boeing 787-8 Dreamliner and Privilege Style Boeing 777-200, among others, operating from the terminal that night, the security line was quite long and was easily another 30-minutes at least.  Again, arriving early is key since the flight was delayed to wait for passengers still in the security line.
Boarding for the overnight flight to Paris began promptly 40 minutes before departure. LEVEL uses a zone boarding system consisting of four zones, a welcomed change to the free for all on other low-costs I've experienced. A quick walk down the jetway and I was on a LEVEL aircraft for the first time.
The Aircraft
Currently, LEVEL's fleet consists of two aircraft types, the Airbus A330-200 for long-haul flights and Airbus A321 for intra-European flights. The aircraft that would be taking us across the pond would be F-HLVL, delivered directly to LEVEL in May. LEVEL's A330 fleet is split between French and Spanish registered aircraft, with Barcelona-based aircraft registered in Spain and operated by Iberia while Paris-based aircraft are registered in France and operated by OpenSkies.
Despite the various airlines operating the flights, its all within the IAG family and the crews and aircraft wear the blue and green colors of LEVEL. The aircraft wearing Spanish registrations were previously operated by Iberia before being shifted over to the LEVEL operation, a cost-saving measure than buying new aircraft as Norwegian Long Haul did with its Boeing 787 Dreamliners, though the A330 isn't as fuel-efficient.
The first thing that struck me about the aircraft was how incredibly modern it was. The seats were exactly the same as I saw on Iberia's Airbus A350-900 XWB product I toured in October and TAP Air Portugal's Airbus A330-900neo, aside from legroom differences. While other low-costs have retreated from in-flight entertainment as a cost-saving measure, LEVEL fully embraces it and stands alongside Norwegian by offering seatback in-flight entertainment.
LEVEL's Airbus A330-200s have blank seats in total in an all-economy configuration. Despite the addition of a 3-row premium economy cabin in the front of the aircraft, all seats in economy are the same pitch and width of 30-inches and 18 inches, respectively. There's no extra legroom section besides the exit row or bulkhead seats throughout the aircraft.
With WOW air retiring its long-haul fleet of Airbus A330s, LEVEL stands as the primary transatlantic operator of low-cost Airbus A330s. Having flown previously on Norwegian's Boeing 787-9 Dreamliner and Boeing 737 MAX 8, WOW air's Airbus A321 and Primera Air's Airbus A321neo, flying on an Airbus A330 was a welcomed experience since I'm a fan of the aircraft's 2-4-2 configuration since its easier to get out from the window seat.
However, the A330 doesn't have the passenger-friendly amenities of today's ultra-modern aircraft such as increased humidity, lower cabin altitudes and ambient mood lighting, as found on aircraft such as the Boeing 787 Dreamliners operating for Norwegian.
The Seat
My seat for the flight was 29L in the aft economy cabin. Sitting down in it, I felt no different than when on the two previously mentioned aircraft. LEVEL was unique in that it used these seats instead of slimline seats or other lower density seats commonly found on low-cost carriers. Economy seats range from 30-34-inches of pitch, depending on location, with a width of 18-inches.
The seat featured above average amenities for a low-cost carrier including an adjustable headrest, folding and latched tray table, USB charging port and 110v AC power outlet, as well as a high definition in-flight entertainment system and in-flight WiFi. Additionally, the recline was quite generous and no different from a standard aircraft seat, which would prove useful on the overnight flight. This was clearly the most amenity-packed seat I've sat in on a low-cost carrier and was very impressive.
While the seat was comfortable, perhaps the style and thickness of the seat combined with the slight reduction in legroom made it seem quite cozy. However, I had ample room and had no complaints about legroom.
In-Flight Entertainment
LEVEL joins Norwegian Long Haul as one of the few transatlantic low-cost carriers to offer complimentary in-flight entertainment, offered through a seatback high definition screen. The system offers various entertainment choices such as movies, television shows and audio, but is not wide-ranging.
The screen is slightly smaller than standard, though was fine for movie watching. The movie page featured less than 30 movies and offered a mix between new releases and movies from past years, though the selection was good despite the limited quantity. The audio page, however, mostly contained a European selection.
I experienced complete rarity for a transatlantic low-cost airline when I saw that LEVEL offered in-flight WiFi. I recalled when I boarded my Norwegian flight from London to New York in premium when my seatmate was shocked when I told her there was no WiFi onboard. However, much to my dismay, the WiFi was inoperative and I would not be able to use it during the flight.
While there was flight information listed such as altitude, speed and arrival time, there was no moving map available, as found on Norwegian. Although flight information was continuously updated, a moving map is a useful tool when crossing the Atlantic.
The Service
Our departure from the gate was delayed nearly an hour as we waited for the remaining passengers stuck in the long security line. At first, I was surprised that a low-cost airline was willing to stick around for a few passengers; though, it makes sense since LEVEL doesn't operate this flight daily and since its still new to the market, would want to ensure positive customer feedback.
Once all were on board, it was time to head to Paris. A quick pushback and taxi saw us in the air about 10-minutes after pushback. Once airborne, the seatbelt sign was turned off almost immediately, a commonality on European carriers that I'll never understand since we were still banking when it was switched off and couldn't be greater than 5,000 feet, if that.
Around 45-minutes into the flight, the meal and drink service was offered. LEVEL is able to offer a quicker service because of the on-demand buying system. Trolleys only stop at seats where a passenger has ordered a meal which reduces the time for the service and allows for more sleep on the 6-hour transatlantic hop.
LEVEL doesn't supply complimentary pillows and blankets in economy, only in premium economy, though they can be purchased from the onboard shop. In a unique system, passengers select items via the in-flight entertainment system and complete the purchase on their mobile phone. The on-demand system eliminates the trolley services, with only pre-purchased meals distributed via trolley.
However, as the WiFi was inoperative on our aircraft, flight attendants came around to take orders manually using a credit card scanner. When it works, LEVEL is the only transatlantic low-cost airline to offer in-flight WiFi, undoubtedly helpful on some of the airline's longer flights.
For those who hadn't purchased a meal, the a la carte menu was quite extensive and ranged from 2.5 to no more than 10 euro from a wide array of snacks, drinks and meals. Hot meals were 9 euro, sandwiches and snack boxes 6 euro and snack items were no more than 5 euro. Soft drinks were 3 euro, water was 2.5 euro and alcohol ranged from 4 euro for beer to 6 for wine and no more than 9 euro for specialty drinks, with the exception of a 12 euro bottle of champagne.
Surprisingly, I had three options to choose from when selecting a meal: chicken, beef or pasta. I chose the chicken meal. Whether in premium economy or economy, the meal is served the same way, in a box with plastic utensils, containers and cups. I was eager to try the food since I heard nothing but good things from a fellow aviation writer who flew LEVEL last month and I was not disappointed. The meal consisted of a curry chicken with potatoes for the entrée, potato salad for the appetizer with a chocolate mousse cake for dessert with a dinner roll.
Although I skipped the potato salad and the dinner roll was a bit hard and cold, the main entrée and dessert were absolutely delicious. The chicken was incredibly flavorful and reminded me of a dish I hadn't had in years, although the potatoes were a bit average. The chocolate mousse cake was a great finish to the meal. No complaints from me here.
Following the dinner service, the cabin settled down for overnight crossing. While I was excited about the deep recline of the seat, it was a double edged sword as the seat in front of me also had such a recline. When the seat in front is in full recline, it can be a little tight. The combination of a reduction of legroom and a deep recline do not really mix, but I managed to find a comfortable position and dozed off for a few hours.
Since we were due to arrive in the afternoon and were behind schedule, the sun came up about halfway through the flight. The pre-landing meal came quite early, about an hour and 30-minutes prior to landing, and consisted of strawberry yogurt and a wheat roll with jam served, again, in a box with a drink.
With eastbound service where passengers are trying to eek in every minute of sleep they can, I can see how this might've been an inconvenience. Had I been sleeping, I wouldn't have wanted to be woken up that early prior to landing to eat.
Arrival in Paris
Despite a late departure, we arrived at Paris' Orly Airport only 15-minutes late. This was my first time at Orly Airport and had no idea what to expect. In typical low-cost fashion, we taxied to a remote hardstand and deplaned via airstair.
However, this doesn't appear to be a given since I saw other LEVEL aircraft at jetway-equipped gates. I always appreciate the airstair deplaning, though it took longer than expected since passengers were transported one bus at a time.
Arriving at passport control, the line was quite long but took no more than 20-minutes. Once on the other side, it was a quick OrlyBus ride to downtown Paris, far quicker and more convenient than Charles de Gaulle Airport, thus completing the first leg of my journey on LEVEL.
Final Thoughts on LEVEL Economy
While most low-cost carriers constantly remind you that you're flying on a low-cost carrier, whether it be the seat or an aspect of the service, LEVEL was surprisingly in that it felt like a major carrier. If one purchases a meal and gets an aisle or window seat assignment, not uncommon on the A330 with middle seats existing only in the center aisle, there's practically no difference between LEVEL and an airline like Iberia.
What impressed me the most were the seat amenities and the food. I'd never seen a more modern and well-equipped seat on a low-cost carrier than on LEVEL, which really makes a difference when flying these long-haul flights. Additionally, the food was some of the best I've experienced in all my travels, not only on low-cost carriers.
The mixed American and European crew was also incredibly friendly, making for a great in-flight service, and did not push ancillary items as much as other low-costs do. Having said that, however, LEVEL does charge for more things than other low-costs, such as water, and restricts the potential of a free sale by operating the on-demand shop.
While I'm not sure if the flight attendants would charge you if you wondered to the back and aspect for a cup of water, you weren't going to get a free drink during the standard trolley service because it doesn't exist. However, at the prices LEVEL is offering the tickets at, the onboard menu features reasonable prices and a wide variety of snacks and meals.
Would I take this flight again in economy? Absolutely.
The Flight in Premium
Returning from Paris to Newark, I was able to fly in LEVEL's premium economy cabin, located in the first three rows of the aircraft. With Primera Air no longer in operation, Norwegian Long Haul and LEVEL stand alone as the only two low-cost transatlantic carriers to operate a premium economy class.
As LEVEL only operates one flight between the two cities, I was flying flight LV9 from Orly Airport to Liberty Airport on a Thursday night. The flight was scheduled to depart Paris at 7:00 p.m. and arrive in Newark at 9:50 p.m. Despite the near-9-hour flight time due to headwinds, this is the shortest westbound flight in LEVEL's route network, though I had ample time to truly experience the product.
The Airport
Having only experienced passport control and baggage claim on my first visit to Orly Airport, I was excited to see what the rest of the airport looked like. An odd quirk is that LEVEL operates its long-haul flight from Orly while operating its intra-European service to Vienna out of Charles de Gaulle Airport on the other side of Paris, bad news for Austria-bound travelers.
LEVEL utilizes the West Terminal at Orly, used by long-haul operators at the airport including Air France among others. LEVEL's check-in desks were fairly well managed compared to Newark, I had arrived exactly 2-hours before departure as I did in Newark and the line was shorter, though Paris is a LEVEL hub so that is to be expected.
At the check-in counter, I was able to use the separate premium economy line which had no wait. I had held off on checking in online because of a quirk in the LEVEL system where even premium economy passengers must pay for an advance seat assignment. Even during online check-in, a premium economy passenger must pay a fee to select a seat or accept a randomly assigned seat for free.
I was assigned a middle seat so I opted to not complete the check-in process online and wait until the counter, where I was given a window seat. I was surprised to be assigned a middle seat considering the large number of aisle and window seats open in the cabin when I boarded the plane.
Since our flight's departure was scheduled for later in the evening and was one of the few flights to North America departing from Paris, there was virtually no wait for security or passport control, a problem I experienced at Charles de Gaulle Airport with Primera Air. Luckily, our aircraft had a gate with a jetway so we wouldn't have to board via bus.
Long-haul widebody operations make up a small part of the airport's operation and require going through exit passport control so long-haul airlines are relegated to a few gates and remain pretty constant. Our gate was 31, located in a small part of the terminal where only a handful of other flights, mainly Air France widebodies heading to France's overseas territories, were operating from.
The post-security area of the terminal was nothing special, with only a few shops and an Air France lounge available to passengers in the terminal. For those who like to browse and shop before a flight, Orly's pre-security offerings did not disappoint and featured a variety of stores. Additionally, premium economy passengers do not have access to lounges included with the ticket.
At the gate, initial boarding announcements were made 45 minutes before departure as passengers began to line up based on their zones. Ample signage helped assist the zone boarding process, but numerous passengers required an additional screening before the flight, so they get to head down the jetway first.
Boarding began on time, but once we headed down the corridor leading to the jetway, we were forced to wait in a holding area just before the jetway. The delay was due to a late arriving crew that was still prepping the aircraft. While we were waiting in the holding area, boarding continued and we were in a basic free for all with the zone process completely out of the window. We didn't end up stepping onto the plane until 15 minutes prior to departure.
The aircraft was the same exact one that had taken us to Paris three days prior. Since then, it visited Montreal and Pointe a Pitre.
The Cabin and Seat
LEVEL's premium economy is nearly identical to those found on major carriers, consisting of three rows and 21-seats in total in a 2-3-2 configuration. Coming in at 20-inches of width and 37-inches of pitch, the seat is actually 1-inch bigger than premium economy seats found on sister airline Iberia's Airbus A350-900 XWB, according to SeatGuru.
While some low-cost carriers do not but walls between their economy and premium cabins, LEVEL's premium economy was completely separated from economy via walls and curtains, giving it an exclusive feel. Flight attendants were even diligent about economy passengers using the forward lavatory and coming through the premium cabin.
In stark contrast to my flight on Primera's premium cabin on the same route, a majority of the seats in premium economy on this flight were occupied. Out of the 21 seats, only eight were left unoccupied, a good load factor compared to what I've seen in the past. Additionally, this is an entirely separate cabin from economy so passengers cannot be randomly placed into these seats at check-in, unlike with WOW air's bigseat product.
I was seated in 2L, a window seat on the right side of the aircraft facing forward. I had more than enough room in this seat, comparable to domestic business class in the United States, and felt fine as we prepared for the 9-hour flight to Newark.
The seat had all the same amenities as the economy seat including an adjustable headrest, USB charging port, 110v AC power outlet, folding tray table and high definition in-flight entertainment system, but also came with a footrest, water bottle holder, tethered remote, larger in-flight entertainment screen and a seatback coat hanger. However, the tethered remote had limited functionality and it was easier to use the touchscreen.
LEVEL provides a pillow and blanket on every seat, perfect for long-haul flights. Most of the amenities that come standard in premium can be purchased back in economy, including the amenity kit.
The Service
The premium economy cabin was serviced by one flight attendant dedicated to the cabin. Despite one person serving 13 people, the service was always quick and efficient. After taking our seats, premium economy passengers were offered a non-alcoholic pre-departure beverage with still water, sparkling water and orange juice as options.
Following the pre-departure beverage, amenity kits were distributed to premium economy passengers. The kits were one of the most unique, yet interesting that I've seen in all my travels. Instead of a bag or pouch, the casing of the amenity kit was a plastic, reusable water bottle with the contents. The kit contained the standard amenities such as a sleep mask, socks, headphones, hand sanitizer, dental kit, earplugs and a pen.
The kit was one of the most unique and including amenities I rarely see such as a pen and hand sanitizer. As a frequent traveler, the water bottle aspect comes in handle plus its environmentally friendly as the kits/water bottles can be reused instead of being thrown up after they're used.
Departing from Orly Airport around an hour behind schedule, meal service began around 45-minutes into the flight. I had fallen asleep in that time and when I awoke, the attentive flight attendant immediately came around to take my order. Again, there were three options: beef, chicken or pork. Having had such a good chicken experience on the way in, I went for it again.
The dinner consisted of a chicken breast with gravy, string beans, mushrooms and mashed potatoes for an entrée, a small cold squash dish for an appetizer and a chocolate cake for dessert with a dinner roll. Just as on the outbound flight, I was absolutely blown away by the food quality. No complaints from me here. Additionally, we had the option to choose any drink, alcoholic and non-alcoholic, during the service.
After dinner, it was time to relax as we began our transatlantic crossing heading to Newark and our flight attendant came around to offer coffee and tea. The film selection had not changed and I decided to watch The Grand Budapest Hotel to pass the time, eventually drifting off again for four hours in the very comfortable seat before waking up over Canada. The screen was larger than in economy and great for watching movies.
About an hour and 15-minutes before landing in Newark, the pre-arrival snack service began. We had a choice of two sandwiches: ham and cheese or tomato and cheese, I chose the latter. The sandwich was the size of a dinner roll and was served hot with a KitKat bar and apricot Muesli bar on the side. Although a basic meal, it was more of a pre-arrival meal that I've had on other airlines, including major airlines, and was very tasty and filling.
The remainder of the flight consisted of the approach into Newark. The in-flight entertainment system was automatically turned off about 20-minutes prior to landing, I assume to make sure people are alert in case of an emergency. However, I felt as though it was too early since we still had a ways to go and we ended up going around on the first landing attempt, so passengers were without the in-flight entertainment for an extended period.
After landing, it was a quick taxi to our gate at Newark's Terminal B and thanks to Global Entry, I was curbside in less than 10 minutes after the engines turned off. My journey on LEVEL was complete.
How LEVEL Stacks Up to Other Low-Costs
Having flown on every transatlantic low-cost airline, I can say that LEVEL was one of the most unique by far. Before the flight, I didn't do much research into the in-flight product, besides my initial article on the airline when it first starting transatlantic operations, and found myself surprised that I was flying on a low-cost.
LEVEL offers in-flight WiFi, HD in-flight entertainment screens at every seat, an on-demand buy-on-board service and a slew of in-seat amenities, which makes it the most modern product, in my opinion, with the exception of the aircraft type used.
Economy
LEVEL's economy product, by far, is the most surprising that I've seen. The seats are almost exactly the same to what can be found on some of the newest aircraft flying today, which I mentioned above. Although the seats are slim with less recline, they have ample cushioning and an adjustable headrest for increased comfort.
Additionally, the seats have no shortage of amenities from in-seat power to the in-flight entertainment system and everything in between, including a good recline. With regards to seat pitch, though, the 30-inches was only a bit tight when the person in front of me was in full recline. Otherwise, I had no problem with the seat pitch.
One problem that I foresee was the lack of seat diversity. WOW air and Primera Air, when it was still operating, had a choice between legroom types for those who didn't mind paying more for greater seat pitch. On LEVEL, all seats are 30-inches of pitch, except bulkhead and exit row seats. Those a standard pitch makes for greater seat density, it doesn't do much for helping ease the concerns of some passengers who aren't comfortable with 30-inches.
As for the aircraft type, the A330-200 is a great aircraft in that the 2-4-2 configuration is great for window seat lovers, but it doesn't have the amenities found on ultra-modern aircraft that make long-haul travel more bearable. Norwegian's 787 fly comparable routes to LEVEL, but those aircraft have a slew of amenities to help ease the strain.
Premium Economy
As with economy, the premium economy cabin was identical to that found on major airlines. The seats were spacious and featured all the standard amenities, complete with a dedicated flight attendant and amenity kit. I had no complaints at all about the seat
The only airline to compare to is Norwegian since WOW air doesn't feature a true premium economy cabin. Having a great experience on both airlines in their premium cabins, this was a hard decision to make, especially since they have a very similar product. However, what I liked about LEVEL more was the seatback HD in-flight entertainment screen as opposed to Norwegian's in-arm IFE screen and the amenity kit.
Where Norwegian does win, however, is with off-the-plane amenities, such as lounge access and fast track security lane access, and a complimentary advance seat assignment. I don't put as much weight into the off-the-plane amenities because when it comes down to it, the flight is the most important aspect.
Verdict on LEVEL
For the onboard experience alone, I give my vote to LEVEL. The aircraft offered a great experience, complemented by a great crew. However, both of my flights were delayed by about an hour for seemingly controllable reasons. Although the crew are experienced, it doesn't appear the airport staff are, with the airline outsourcing to ground service companies. I would recommend the airline improve in those areas.
Additionally, the airline is truly ancillary fee based to the maximum. When booking, only one fare type is offered per cabin with no additional fare types with included amenities, as other airlines have done.  I didn't like that even though I was booked in premium economy on the way home that I couldn't choose my seat in advance, leading me to cut my trip short by an hour to get to the airport as early as possible to ensure a favorable seat. Some low-costs have at least offered complimentary water, but LEVEL chose not to.
LEVEL is also an exception in the low-cost market because of its IAG backing, which explains how its able to offer such a product. While the product is great, the airline isn't a homegrown low-cost transatlantic airline as its counterparts are, although that might be coming back to bite them as both Norwegian and WOW are having financial difficulties. Despite the IAG backing, though, the airline is offering passengers a good product and that's all that matters.
Editor's Note: The writer flew to Paris as a guest of LEVEL. However, all opinions are his own.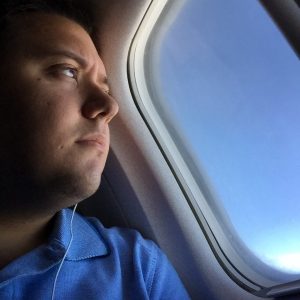 Tom has been flying for as long as he can remember. His first flight memory was on a Song Airlines 757 flying from LaGuardia to Orlando. Back then, he was afraid to fly because he thought you needed to jump off the plane in order to get off. Some years later, Tom is now a seasoned traveler, often flying to places just for the fun of it. Most of the time, he'll never leave the airport on his trips. If he's not at home or at work as a Line Service Technician at Long Island MacArthur Airport, he's off flying somewhere, but only for the day.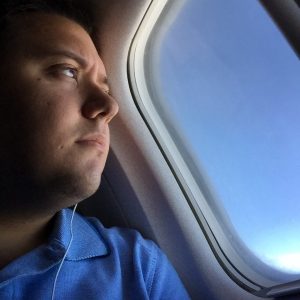 Latest posts by Thomas Pallini (see all)