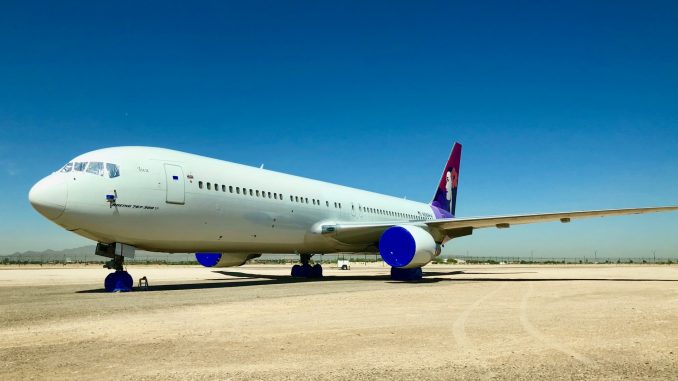 Earlier this week Hawaiian Airlines retired its last Boeing 767-300ER from its fleet. The last aircraft, tail number N594HA, flew its final commercial flight on Monday, Jan. 7 arriving in Honolulu from Sacramento. Guests were greeted by Hawaiian agents on arrival and were given traditional Hawaiian lei as they deplaned. The Boeing 767 had been in service with the airline for 18 years.
"The Boeing 767 was instrumental to our transpacific growth, international expansion and success in introducing millions of guests to this special place we call home," Peter Ingram, president and CEO of Hawaiian Airlines, remarked following a Hawaiian blessing of N594 alongside the pilots and crew of HA19.
The aircraft was a replacement for the aging DC-10 when it joined the fleet in 2001. The new long-haul aircraft allowed Hawaiian to expand its reach across the Pacific. The new aircraft allowed the airline to add 16 new destinations in regions including Australia, Japan, and South Korea. At its peak, the fleet was 18 aircraft strong, and helped Hawaiian almost double its passenger numbers over nine years.
"The Boeing 767 changed the game in the medium widebody market. The airplane enabled Hawaiian to efficiently serve its unique routes and achieve impressive growth over the years," said Randy Tinseth, vice president of commercial marketing, Boeing.
In 2010, Hawaiian added the first Airbus A330 to its fleet. This marked the beginning of the end for the 767 in the fleet. Over the next eight years, the fleet shrank to six by mid-2017. The retirement was quickened by the addition of the Airbus A321neo for routes to the West Coast. The suspension of the Honolulu to Beijing route in October pushed the retirement of the fleet up a quarter as an extra aircraft was freed up.
The airline currently has orders for seven more Airbus A321neos and the option for an additional nine. Last year the airline announced an order for ten Boeing 787-9 Dreamliners to help supplement the Airbus A330 fleet for the future. With the addition of the Airbus A330 and the new order for the Boeing 787, Hawaiian has set up a long-haul fleet to take it into the near and long-term future. Although employees at Hawaiian will be sad to see the faithful Boeing 767 head to the desert, the future is still bright for Hawaii's state airline.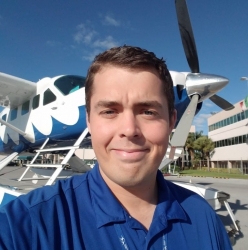 Daniel has always had aviation in his life; from moving to the United States when he was two, to family vacations across the U.S., and back to his native England. He currently resides in South Florida and attends Nova Southeastern University, studying Human Factors in Aviation. Daniel has his Commercial Certificate for both land and sea, and hopes to one day join the major airlines.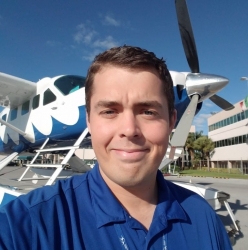 Latest posts by Daniel Morley (see all)