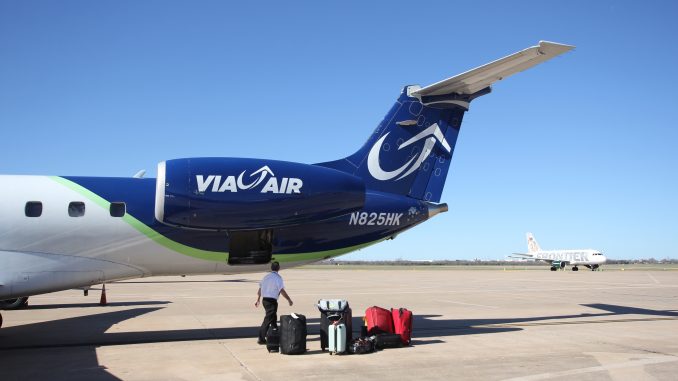 Coming off the back of carriers such as Frontier Airlines and Sun Country Airlines announcing large route expansions over the past few days, Via Airlines has joined the fun, announcing five new destinations joining its route network later this year. The carrier claims this is its largest expansion yet, with new focus cities in Memphis, Tenn., Pittsburgh, Pa. and Birmingham, Ala. planned.
Raleigh, Memphis, Birmingham, Pittsburgh and Hartford will be Via's newest cities, bringing its total destination count to 19. In total, seven new routes will be added while prior to the announcement, the airline was operating 14 routes from its two hubs in Austin and Orlando.
AirlineGeeks flew with Via Airlines from the carrier's largest hub in Austin in December and reported on the airline's regional intra-Texas service to Amarillo. While Austin is the airline's largest hub, the airline's headquarters is located in Maitland, Fla. near Orlando Sanford International Airport. While today marked the carrier's largest-ever expansion, no new flights were announced from the Orlando hub.
Various airports celebrated the privately held regional carrier's announcements of the new routes. As the airline held press events at new destinations, a spokesperson in Pittsburgh hinted at more big news in the future stating that the airline expects to double its fleet and employees in the next year and a half or so. Currently, Via Airlines employes about 150 people and operates eight planes including five ERJ-145s and three EMB-120s. All new routes will be operated using the airline's 50-seat Embraer ERJ-145 aircraft as the EMB-120s are typically used for charter operations.
Birmingham, Ala.
Four flights from Birmingham will be offered to begin in April with Austin, Mobile, Pittsburgh and Raleigh will receiving nonstop flights to the Alabama capital city. All routes from Birmingham will be flown on Thursdays, Fridays, Sundays and Mondays.
The Austin route will commence on April 4, 2019. Flights will depart Austin at 7:00 a.m. and arrive in Birmingham at 8:36 a.m., then the return flight will depart Birmingham at 1:24 p.m. and arrive back in Austin at 3:24 p.m. Mobile to Birmingham will mark the airline's shortest route at 208 miles between the two cities. Flights leave Mobile at 1:15 p.m. with the return flight back departing at 6:27 p.m.
Flights to Raleigh-Durham will start on April 11. Via Airlines flight VC3571 will take off from Birmingham at 2:33 p.m. with an arrival into Raleigh-Durham at 4:51 p.m. The return leg back to Birmingham will depart at 5:21 p.m. with an arrival back in Alabama at 5:57 p.m.
Raleigh-Durham Airport Authority President and CEO Michael Landguth showed excitement about the new route, saying: "We are excited to welcome Via Airlines to RDU and the Research Triangle community. Via service between Raleigh-Durham and Birmingham will strengthen the connectivity between our two vibrant business communities."
Via Airlines will be the sixth airline serving Birmingham and the airline will not face competition on any of the routes it plans to serve.
"Working together with the business community, we were very strategic in our approach to gain nonstop service to the selected cities," said Sylvester Lavender, Birmingham Airport Authority's Interim President and CEO. "From the aerospace industry in Mobile to the innovative technology scene in Austin and Pittsburgh and to the inspiring, bold ideas of the research park in Raleigh, we are making it easier for Birmingham to connect with more economic opportunities, strengthening businesses and partnerships with those communities."
Memphis, Tenn.
From Memphis, two cities will be served as Via Airlines continues its expansion efforts throughout the Midwest and the Northeastern U.S. Flights to both Austin and Pittsburgh will commence on June 25, 2019, from Memphis, with all services operated four times weekly on Mondays, Tuesdays, Wednesdays and Fridays using the ERJ-145.
The Memphis routes will provide a through service for passengers traveling between Austin and Pittsburgh. The aircraft will leave Austin at 8:15 a.m. CST and arrive in Memphis just before 10 a.m., continuing on to Pittsburgh at 10:20 a.m. and arriving in the Steel City at 1:09 p.m. The aircraft will then return to Memphis at 2:21 p.m. before carrying on to Austin at 5:27 p.m.
"Pittsburgh is an amazing city and we're elated to introduce nonstop service to both its business and leisure travelers to/from Birmingham, Memphis and Hartford," said Don Bowman, Via Airlines' Director of Business Development.
"Nonstop service not only helps travelers move to and from these destinations faster and more economically than existing options, including traveling by car but also ensures the opportunity for our own steady growth and continued provision of reliable service for the Pittsburgh market and beyond."
Pittsburgh, Pa.
In addition to nonstop flights to Memphis and one-stop service to Austin, Via also announced plans to serve Birmingham and Hartford from Pittsburgh. Flights to Birmingham will commence on April 11, operating on Mondays, Tuesdays, Thursdays and Fridays. Flights will arrive in the Steel City at 11:36 a.m. and depart back for Birmingham at 12:06 p.m.
Hartford flights will begin on July 22, 2019 and will operate on Mondays, Tuesdays, Wednesdays and Fridays. Flights will depart Pittsburgh at 1:39 p.m. and arrive in Hartford at 2:57 p.m., with return flights departing Hartford at 3:27 p.m. and arriving in Pittsburgh at 4:51 p.m.
Via's Senior VP for Business Development Don Bowman said these routes are the first step for Pittsburgh, saying: "We hope in two or three months to have a similar announcement with four more cities we're looking at."
In addition to the new flights, Via began promoting a corporate incentive program today. The airline hopes to gain support for its new routes through business partners who can pre-purchase tickets as vouchers for all routes. Tickets can be purchased in bulk as discounts are calculated based on the number of vouchers purchased.
Following these route announcements, Austin and Orlando Sanford will remain the carrier's largest hubs by routes served. At all press events today, the airline boasted about even more growth and new route announcements to be expected in the near future. While the airline did not mention any specific cities for future expansion, it is evident that Via Airlines is targeting point to point traffic between mid-size U.S. cities.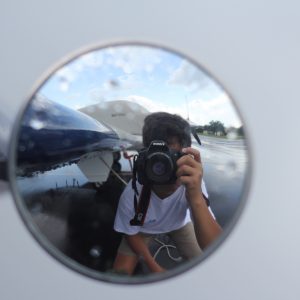 Mateen has been interested in aviation from a very young age. He got his first model airplane at six and has been airplane spotting since he was nine years old. He has always had a passion for aviation and loves learning about different aspects within the industry. In addition to writing for AirlineGeeks, Mateen is also an editor for his high school's newspaper. You can also find him on Instagram (@Plane.Photos) where he enjoys sharing his aviation photography with thousands of people everyday.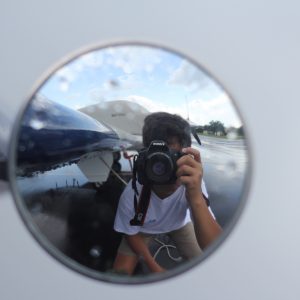 Latest posts by Mateen Kontoravdis (see all)