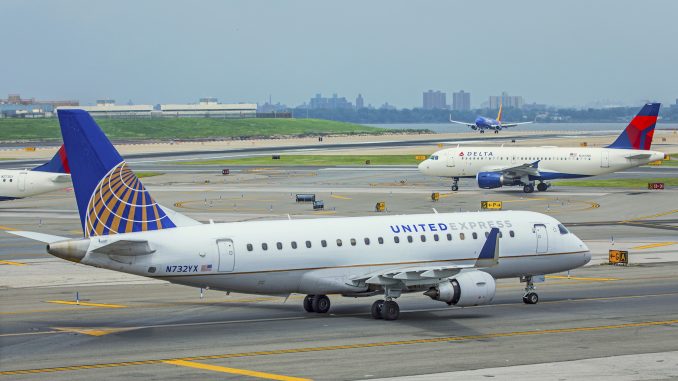 Often we see passengers surprised with the fact that they are paying $700 for a 7 hours international flight and $500 for a 2 hours domestic flight. The average buyer tries to reason that an airline ticket price should be proportional to the duration of the flight.
The confusion gets bigger when someone flies to destinations with the same distance and they pay twice as much. The hard one is to understand why we pay very different prices on the same airline, to the same destinations but in different times or days of the week. How do we understand the logic behind those prices?
Willingness to Pay
Airline business is a business of people. Understanding people is as important as understanding airplanes. The former American Airlines CEO Robert Crandall said once that the most important thing in airline ticket prices is to find the "value" and then you put a price on it. Often surveys ask how much we are planning to spend or how much we are willing to pay for some products or services. The idea is to maximize the revenue selling for the highest price a customer is willing to pay.
How much are you willing to pay for an airline ticket? How much are you willing to pay if you are traveling to close a one million dollar business deal? Perception of price changes according to the passenger's needs. A classic example is the Super Bowl. As soon as the airlines know, which teams will play the final they offer extra flights from those destinations so fans can watch the game. This happens because the airlines know that people are willing to pay a high fare to watch their favorite team play and those extra flights can be very lucrative.
Simple Supply and Demand
Another ingredient involved in airline ticket price is supply and demand. Airlines have limited resources and they cannot fly everywhere all the time. Some city pairs may have more flights meanwhile some destinations have just one flight per day. One city pair with lots of passengers looking for a ticket and not many flights available will probably have tickets that are more expensive.
This happens often during summer. Some vacation destinations have high demand and airline ticket prices cost much more. Supply and demand also determine ticket prices during the week or time of the day. More people want to fly on a Friday or Sunday evening and airlines are limited on the number of flights offered.
On the other hand, the demand on Tuesdays or Wednesdays can be lower and airlines may offer lower prices to attract passengers. The same happens to the time of the day. On some routes, the demand can be higher for early flights than in the middle of the day. Some other routes the early flight is cheaper and a later flight more expensive.
Competition 
Airline ticket prices are in direct correlation with competition. The way other airlines respond to the increase or decrease in price will affect the price range available to passengers. Competition is more than supply and demand because it involves actions from the competitors in pricing.
A study in the 1990s showed that every time Southwest Airlines would start flying to a certain destination, prices on average would fall. Competition sometimes is limited by airport constraints in landing slots and gates availability. A common strategy used by airlines is to offer connecting flights in their hubs with a lower price to try to attract passengers from another airline hub. That is why connecting passengers many times pay less than passengers flying out of the hub on a non-stop flight.
Airline ticket prices may look illogical for many customers but there is nothing to worry about. Passengers today can benefit from many online searching tools. Just do good research and try to book as early as possible. Most important is to read the rules of the ticket you are buying. Do not be surprised by extra fees. Sometimes what is cheaper can become more expensive.
Peter Biondi has a degree in journalism and a master's degree in airline/airport management from Embry-Riddle Aeronautical University. He is a former professor of Airline Management, Airline Marketing, Airport Management, Aviation safety, and Introduction to the Aviation Industry. He is an IATA instructor in airline business foundation. He has worked as an aviation consultant, analyst, researcher, journalist and professor. His professional experience includes Varig – Brazilian Airlines, KLM, and British Airways. Before moving to the US, he lived in Europe and South America. He is fluent in English, Spanish, Portuguese, French and Italian.
Latest posts by Peter Biondi (see all)