Germania airline is the latest operator to cease operations following financial difficulties. The privately owned airline filed for bankruptcy on February 4 on behalf of itself and its technical services, immediately opting to cancel all of its flight.
The airline was originally founded in 1978 under the name Special Air Transport, or SAT, in Cologne with a Fokker F-27. After multiple acquisitions of used aircraft, the company was reorganized under its new name, Germania, on June 1, 1986. Germania initially began operating flights on behalf of tour companies, chartering passengers for operators such as TUI and Condor. In 2008, the airline began selling tickets for its own scheduled flights under the Germania name in Berlin and Dusseldorf.
Financially, Germania was operating in a healthy position between 2007 and 2010 with profits of around €6.5m ($7.5M) each year. However, beginning in 2010, the airline moved into the red before incurring a loss of €10.8m ($12.3M) in 2013. Unfortunately, things didn't change for 2014, with losses continuing to increase each year following.
This negative profitability continued through to present day, with the airline claiming its misfortune was due to "steep kerosene price increases over the summer of last year with a simultaneous fall of the euro against the US dollar."
"Unfortunately, we ultimately failed to successfully complete our financing efforts to meet short-term liquidity needs," said managing director Karsten Balke in a statement. "We very much regret that, as a consequence, we had no choice but to file for bankruptcy."
Employees of the airline went without pay at the end of last month signaling the dire condition the airline was about to head into.
Balke said that "we especially regret the impact that this step has on our employees", who had done their best to ensure reliable and stable flight operations. "I thank you all personally and with all my heart. I apologize to passengers who can not take their Germania flight as planned."
The airline had approximately 30 aircraft in service, with five Boeing 737-700s expected to be phased out by the end of 2019. Meanwhile, the airline planned for 25 Airbus A320neo aircraft to be delivered beginning in 2020 to accompany an all Airbus fleet. At this time, the company's subsidiaries which include Swiss Germania Flug AG and Bulgarian Eagle claim to not be affected.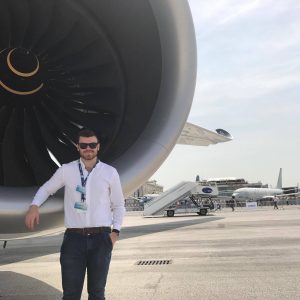 James is a keen aviation enthusiast from the United Kingdom. He has been flying since the age of 13 and today, aged 23, flies the Airbus A319/320 series for one of Europe's largest airlines.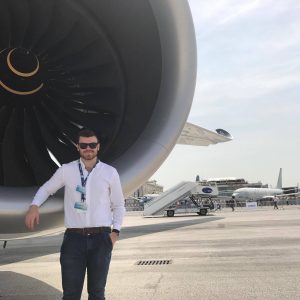 Latest posts by James Dinsdale (see all)