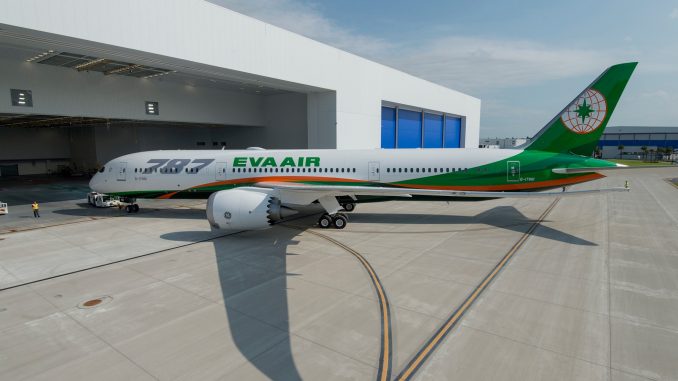 In response to the humiliating incident involving a group of female flight attendants, Taiwan-based EVA Air announced that passenger displaying inappropriate behavior will be denied boarding in the future.
On Jan. 19, an American male passenger who is assumed to weigh 200 kilograms in a wheelchair, took an EVA Air flight from Los Angeles to Taipei, in which the flight had no male flight attendants. The passenger was criticized for asking the flight attendants to help him to remove his underwear after using the toilet.
The flight attendant felt humiliating and revealed her terrible experience on Facebook. Later on, two flight attendants filed lawsuits with Taiwan's Aviation Police Bureau for sexual harassment.
Earlier, in a press conference, EVA Air representatives bowed to apologize. Airline spokesperson Golden Kou refused to verify the rumor that the passenger is going back to Los Angeles in May, but he mentioned that the carrier will discuss with the lawyer for the legal opinions whether they can refuse to take him onboard. Under the U.S. Department of Transportation regulation part 382, the airlines may not refuse transportation to people on the basis of disability unless the flight safety was endangered by the passenger.
According to Taipei News, the airline is considering that the passenger has been included on its special assistance list and he will be required to provide his own caretaker, despite the flight attendants' union requesting for the company to ban the passenger onboard. Kou thought the new method is justified, as the passenger actually made inappropriate requests of the crews.
The airline was also criticized that two flight attendants were not approved for sickness leave after the incident, Kou mentioned that sickness leave must be approved by the Bureau of Labor Insurance.

Will has been a travel agent in Hong Kong for almost three decades, as time goes by he hasn't lost his passion for his job, He still has plenty of enthusiasm for the airline industry and airport operations.