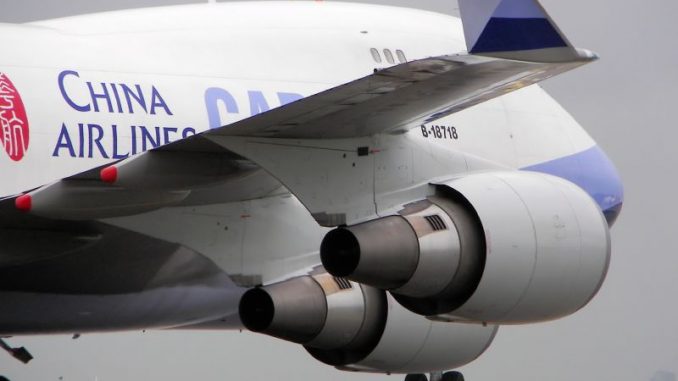 While the Dutch and Spanish were not the first people to discover the island of Taiwan, they were some of the first to attempt to launch long-distance trade with the island. Due to forces outside of their control, this trade would not last and the island would face various factors that attempted to limit their trade with outside countries. Taiwan continues to face political barriers in the 21st century but the country's ability to move air freight has become a key selling point for both of their long-haul international carriers.
The two airlines utilize cargo operations consisting of both passenger and cargo-specific fuselages to expand their presence into more locations and more convenient time slots. The duo originally had similar fleets with their primary aircraft of choice calling for the use of Boeing 747-400Fs and 747-400BDSFs (Bedek Special Freighters) to allow for maximized range and loads. Eva Air also operated 12 McDonnell-Douglas MD-11Fs, some of which were transferred and gutted from their previous passenger operations.
Currently, China Airlines Cargo operates the larger of the two cargo specific fleets with their Boeing 747 armada sitting at 14 airframes. Much smaller Eva Air Cargo is currently transitioning their fleet, retiring what was 6 Boeing 747-400Fs and replacing them with factory fresh Boeing 777Fs. This fleet overhaul started back in 2017 and is expected to last till later this year. The transition will save Eva Airways fuel costs but will decrease cargo hold space by 1,872 cubic feet and carry 14.55 tons less of cargo per aircraft.
With more aircraft in the fleet, it is no surprise the China Airlines Cargo has more cargo destinations than their Evergreen Group-owned competitors. China Airlines Cargo has 11 North American, four European and 20 Asian destinations with a large portion of Asian flights being directed to either China, Japan or Southeast Asia.
Eva Air Cargo's 747s and 777Fs fly from Taiwan to six North American and 11 Asian destinations. Their only non-China Airlines Cargo competitive route is in Tokyo-Haneda but both Taiwanese carriers service Tokyo via Toyko-Narita as well. Further cargo destinations can be reached with Eva Airways and China Airlines' passenger aircraft, specifically larger widebodies like the Boeing 777-300ER, Airbus A350-900 and Airbus A330-300.
For both parties, cargo operations make up a fair portion of their finances. According to China Airlines' 2017 Financial Report, cargo revenue produced NT$43 million ($1.3 million USD) and accounted for 28 percent of the airline's total revenue. Eva Air, on the other hand, had seen revenue from cargo at a reasonable NT$24 million ($778000 USD) but only a total of 15 percent of their total 2017 revenue.
Both airlines also recorded increases in volume and load factor. Volume for Evergreen Group's airline jumped from 610,993 tons in 2016 to 642,709 tons in 2017 causing cargo load factors would also jump from 82.65 percent to 87.94 percent. China Airlines Cargo would follow suit with cargo volume jumping above 900,000 for the first time in 2017 while cargo load factors would jump from 70.5 percent to 72.26 percent in a calendar year.
Both airlines will finalize their values for the public when their 2018 fourth quarter and annual financial reports go public in March and April but early estimates from both show similar results to this year with China Airlines Cargo's freight ton kilometers improving three percent while Eva Air Cargo's will decrease by one percent.
As a result of their large presence, the duo dominates the Taiwanese cargo market with 40 percent of all Taiwan-Taoyuan cargo being shipped via China Airlines Cargo alone. Eva Air follows suit with their aircraft taking hold of 28 percent of the market. No other airline breaches 15 percent of Taiwan's market share but the Taiwanese competitors have attracted some other big name cargo operators including Emirates SkyCargo, Cargolux, ANA Cargo and Polar Air Cargo to service the island from multiple points.
The cargo surge has helped Taiwan-Taoyuan and in 2017 the airport broke into the top ten airports in terms of freights tons handled ranking them ninth between Tokyo-Narita and Paris-Charles de Gaulle.
These carriers' large presence also allows themselves to rank internationally in multiple categories. Some of the most easily measurable statistics being freight ton kilometers and scheduled tonnage which see China Airlines Cargo rank 10th and seventh globally while Eva Air takes 21st and 25th, respectively.
As a result of their success, both airlines have improved the air cargo experience for each other and their home country. Cargo volume at Taiwan-Taoyuan has increase by 512 percent since 1990 and the country is still seeing small year-over-year volume increases after a small slump during the economic recession which leaves Eva Air and China Airlines in the prime position to continue offering their two-pronged transportation offerings to the people of Taiwan by either transferring passengers or cargo to their destination.
Although Ian McMurtry was never originally an avgeek, he did enjoy watching US Airways aircraft across western Pennsylvania in the early 2000s. He lived along the Pennsylvania Railroad and took a liking to trains but a change of scenery in the mid-2000s saw him shift more of an interest into aviation. He would eventually express this passion by taking flying lessons in mid-Missouri and joining AirlineGeeks in 2013. Now living in Wichita, Kansas, Ian is in college majoring in aerospace engineering and minoring in business administration at Wichita State University.
Latest posts by Ian McMurtry (see all)