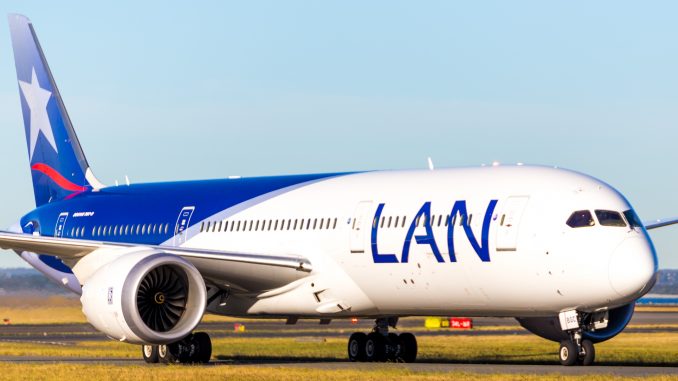 LATAM Airlines Group has requested authorization from the Administrative Council for Economic Defense (CADE) in Brazil to increase its stake in indirect shares of LATAM Airlines Brasil from 48.9 percent to 51 percent. Although a mere 2.1 percent increase, the move would give the group, based in Chile, a majority share in the Brazilian airline.
The move comes a few months after former president of Brazil, Michel Temer, signed a decree allowing foreign investors to have 100 percent ownership of Brazilian airlines. The decree expires in June 20needsnd need ratification by the congress, but the LATAM Airlines Group is confident that the law will be approved.
Foreign investment in airlines is limited in most countries, especially in the United States where it's capped at 25 percent. A notable example of this was Virgin America where only 25 percent of the business could be owned by Virgin Group and British subject Richard Branson faced questions over his role in the U.S. airlines.
LATAM Brasil affirms that this will not change the way the airline is managed but for sure will create more synergy between the parent and its subsidiary.
In December, LATAM Chile started to fly from Sao Paulo to Tel Aviv three times a week using a Chilean registered aircraft and crew. Some critics say that this flight should be operated by a Brazilian registered aircraft and by a Brazilian crew.
If the deal is approved, it will increase the influence of LATAM Chile over Brazil.
Peter Biondi has a degree in journalism and a master's degree in airline/airport management from Embry-Riddle Aeronautical University. He is a former professor of Airline Management, Airline Marketing, Airport Management, Aviation safety, and Introduction to the Aviation Industry. He is an IATA instructor in airline business foundation. He has worked as an aviation consultant, analyst, researcher, journalist and professor. His professional experience includes Varig – Brazilian Airlines, KLM, and British Airways. Before moving to the US, he lived in Europe and South America. He is fluent in English, Spanish, Portuguese, French and Italian.
Latest posts by Peter Biondi (see all)