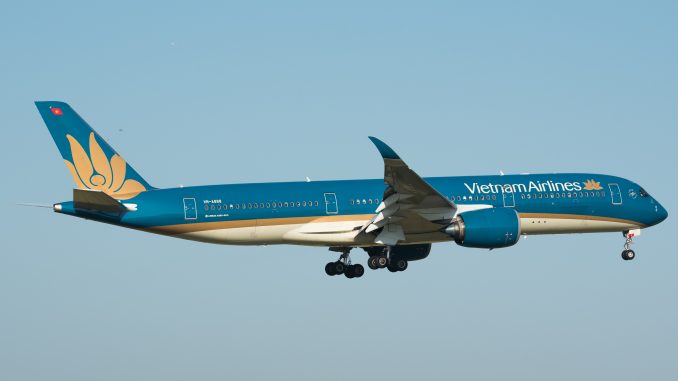 As a result of the rapid growth of Vietnam's aviation industry, Boeing has successfully made two deals in the country. Bamboo Airlines ordered 10 787-9 Dreamliners for $3 billion and VietJet announced that they would purchase 100 737 MAX jets worth 12.7 billion last week.
Bamboo Airlines provides domestic services at the moment and is expected to expand its route map to America as early as late 2019. Also, FLC Group, the parent company of the carrier, is preparing for the new route as they have already set up a representative office in the U.S. as of last year.
Dang Tat Thang, the airline's CEO, said, "The deal to add more 10 Boeing 787-9 Dreamliners and the plan to buy 25 narrow-body 737MAX enable Bamboo Airways to increase operational efficiency and competitiveness on the potential yet challenging air routes."
VietJet is a low-cost carrier which provides domestic flights and inter-Asia routes. The carrier ordered 100 737 MAX aircraft in 2016. With that order, VietJet became the largest customer of the 737 MAX in Asia. The company's President and CEO Nguyen Thi Phuong Thao said, "The deal for 100 new airplanes and other agreements for 200 B737 MAX airplanes today are important moves for us to meet our international flight network expansion plan with a higher capacity, thus offering our passengers more exciting experiences when being able to fly to more new international destinations."
Meanwhile, the state-owned carrier Vietnam Airlines is considering buying 50 to 100 Boeing 737 MAXs this year; the new planes are expected to be delivered between 2020 and 2030. Duong Tri Thanh, the Chief Executive Officer of the carrier, said, "It will be an opportunity for Vietnam Airlines to invite between the aircraft manufacturers, mainly Airbus and Boeing, the final plan will be submitted to the government. We expect something to happen this year."
The airline is planning to launch services from Ho Chi Minh City to the U.S. West Coast next year. The new flight will take one stop in Taiwan, Japan or South Korea. By 2022, the non-stop service will be commenced, but the airline may need government subsidies amid the stiff competition. The government is currently holding a 86 percent stake in the business and is planning to reduce to 51 percent in the future.

Will has been a travel agent in Hong Kong for almost three decades, as time goes by he hasn't lost his passion for his job, He still has plenty of enthusiasm for the airline industry and airport operations.