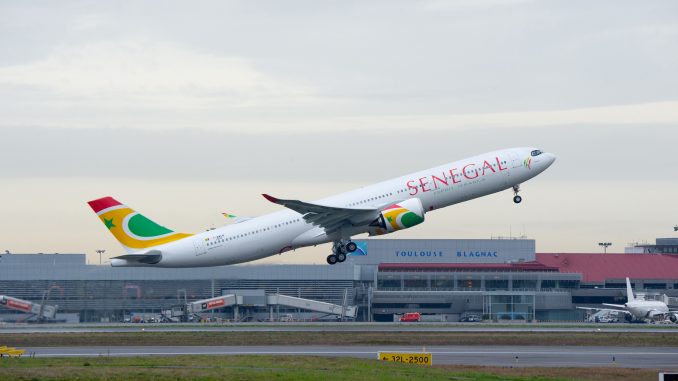 Air Senegal, the flag carrier of Senegal based in Dakar, has taken delivery of its first Airbus A330-900neo from Airbus' production line in Toulouse. Air Senegal is the first carrier in Africa to fly the next-generation Airbus aircraft and the airplane has been given the name "Casamance" after the Casamance region of Senegal.
Air Senegal has plans to use the widebody jet on future medium to long-haul flights from its base at Dakar's Blaise Diagne International Airport. The aircraft will soon be used on the airline's daily service from Dakar to Paris. There will be three cabins onboard with a total of 290 seats consisting of 32 seats in business class, 21 seats in premium economy, and 237 in economy class.
Airbus' next-generation aircraft also is equipped with the Airspace cabin which offers more personal space for travelers and the latest generation in-flight entertainment and connectivity.
Before putting the airplane into passenger service, the Dakar-based airline used the delivery flight as an opportunity to operate a goodwill flight transporting medical equipment, toys, adult and children's clothing, and educational books for those living in poor environments.
More than 13 tons of humanitarian freight donated by Aviation Sans Frontières, L'Institut Universitaire du Cancer-Toulouse Oncopole and La Chaîne de l'Espoir were delivered as part of this goodwill flight from Toulouse on the Airbus A330neo.
"We are honored to be working with the Airbus Foundation and its partners to perform this goodwill flight. The acceptance of our latest A330neo is made more meaningful as we transport humanitarian goods to those in need," Philippe Bohn, CEO of Air Senegal, said in a statement.
Air Senegal planned to start the use of the A330neo back in January in time for the launch of its new Dakar to Paris route, however, due to delays, the airline used an Airbus A340 provided by Hi Fly Malta. Currently, TAP Air Portugal is the primary user of the Airbus A330neo. Although the airline has only ordered a total of one Airbus A330neo, it could be eyeing a larger order based on the potential success of its first Airbus A330neo.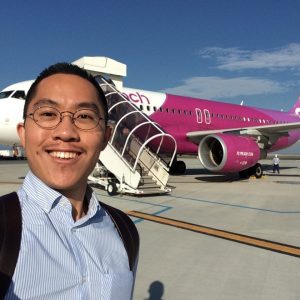 Most people hate long flights or overnight layovers, but Albert loves them. The airport and flying parts of traveling are the biggest highlights of any trip for him – as this avgeek always gets a thrill from sampling different airline cabin products and checking out regional developments happening at local U.S. airports. He's flown on almost every major carrier in the U.S. and Asia Pacific, and he hopes to try out the new A350s soon.

Albert recently completed his undergraduate studies in Business Accounting at USC in Los Angeles and he is currently recruiting for a corporate analyst position at one of the U.S. legacy carriers. During his college years, he interned at LAX for Los Angeles World Airports working behind-the-scenes (and on the ramp) in public relations and accounting. Outside of writing for AirlineGeeks, he enjoys trekking the Hollywood hills, visiting new hotspots throughout SoCal, and doing the occasional weekender on Spirit Airlines.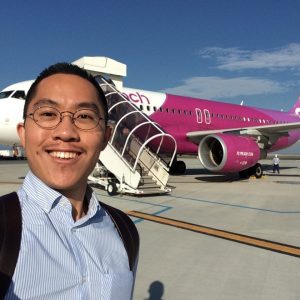 Latest posts by Albert Kuan (see all)