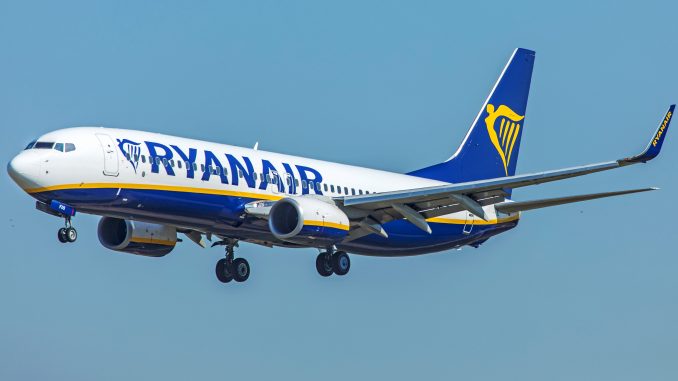 Ryanair Holdings Group, the parent company of Irish ultra-low-cost carrier Ryanair, is to rebrand its Polish-based subsidiary Ryanair Sun as Buzz. The carrier, which has operated using a Polish Air Operator's Certificate (AOC) since April 2018, took over from Ryanair's scheduled Polish operations in September of the same year after initial service as a charter carrier.
Ryanair Sun operated with five Boeing 737 aircraft during summer 2018 and in November, a number of Ryanair aircraft were transferred onto the Polish aircraft registry from the Irish registry. The airline currently has a total fleet of 17 aircraft which will grow to 25 for the summer 2019 schedule.
Announcing the rebranding in Warsaw on Thursday, Juliusz Komorek, Chairman of the Buzz Supervisory Board said: "We are excited to launch Buzz today, and to see our newly branded aircraft appear in Poland this autumn. Over the last 15 years, Ryanair has grown to become Poland's biggest airline, thanks to the unbeatable combination of the lowest fares, best customer service and largest route network – and we now expect that Buzz will be Poland's No.1 airline."
The Buzz brand has historical relevance for Ryanair as the airline purchased an airline of the same name in 2003 from KLM for 23.9 million euros. This was the first acquisition for the Irish carrier which had up until that time expanded organically.
At the time of the acquisition, Ryanair CEO Michael O'Leary was quoted by The Guardian as saying: "While it has been our policy to avoid acquisitions, this opportunity, at this nominal cost, is the type of offer which we could not refuse."
Discussing the losses which Buzz was making in the early 2000s, O'Leary told The Guardian: "I am confident that this significant and timely rationalisation will eliminate these losses in Buzz over the coming year. With a change of aircraft fleet, Buzz will be in a position to match Ryanair's low-fare, profitable growth from 2004 onwards."
Ryanair continued to operate the original Buzz, which it rebranded as Buzz Stansted, reflecting the airline's base of operations, until October 2004 when the brand disappeared. There has been no reference to the brand names origins in Thursday's official announcement or how the service and network may change.
Michał Kaczmarzyk, Ryanair Sun CEO, said: "Following a successful year of growth for Ryanair Sun, we are delighted that our planes will have a new and unique branding as we launch Buzz. Our goal is to offer services at the highest level to both customers and tour-operators. Buzz will continue to operate scheduled and charter flights."
Ryanair has recently acquired operators such as Austria's Laudamotion – which sits with Ryanair Sun, Ryanair UK – operated with a UK AOC and the original Irish carrier, under the umbrella of Ryanair Holdings Group.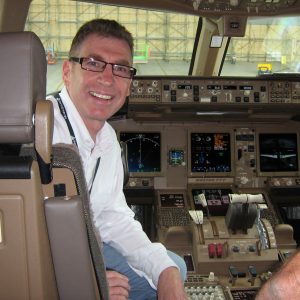 John has always had a passion for aviation and through a career with Air New Zealand has gained a strong understanding of aviation operations and the strategic nature of the industry. During his career with the airline, John held multiple leadership roles and was involved in projects such as the introduction of both the 777-200 and -300 type aircraft and the development of the IFE for the 777-300. He was also part of a small team who created and published the internal communications magazines for Air New Zealand's pilots, cabin crew and ground staff balancing a mix of corporate and social content.

John is educated to postgraduate level achieving a masters degree with Distinction in Airline and Airport Management. John is currently the course director of an undergraduate commercial pilot training programme at a leading London university. In addition he is contracted as an external instructor for IATA (International Air Transport Association) and a member of the Heathrow Community Fund's 'Communities for Tomorrow' panel.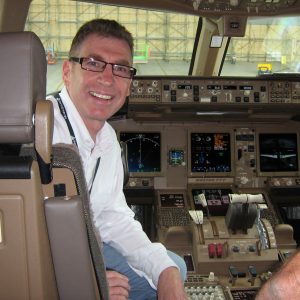 Latest posts by John Flett (see all)