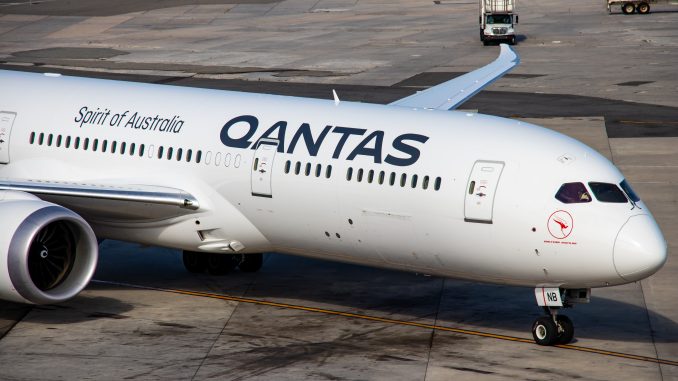 In a statement at the Australian Stock Exchange this week, Qantas CEO Alan Joyce announced that Alison Webster, head of Qantas' international business division, was departing the position after only 18 months on the job. Webster, a potential successor to Joyce, had been in the role since November 2017 and was instrumental in launching the carrier's first nonstop service between Perth and London.
The departure comes at an interesting time as Qantas is rapidly expanding its international operations. Having just launched key routes such as Perth-London and Melbourne-San Francisco, Qantas is now attempting to start nonstop flights from Sydney to London and New York by 2022, as well as inaugurating new and upgrading existing routes with the Boeing 787-9 Dreamliner that is set to replace the carrier's aging Boeing 747 fleet.
Qantas is also in the process of deciding whether to add either Boeing's 777-8X or Airbus' A350-900 XWB aircraft to its fleet as the airline continues to expand the bounds of its route map.  Financially, the Australian national carrier's international division has been profitable over the past few years as earnings increased by 7 percent and load factors rising to 85.5 percent in 2018.
Still, the carrier has not been immune to rising fuel prices that have plagued airlines across the globe. Qantas, which flies numerous transpacific and trans-Eurasian long-haul flights on a daily basis, attributed a 60 percent fall in earnings due to rising fuel costs.
Webster joined Qantas in 2004 and had previously been in charge of the carrier's Freight, Catering and Airports Division, aiming to eventually serve in Joyce's capacity one day.
"Without a doubt, I would aspire to be Alan's successor," said Webster in an interview with the Sydney Morning Herald. "If I had a dream job, then that's my spot on the wall. And he knows that."
Narendra Kumar, Chief Financial Officer of Qantas' international division, will step into Webster's role until a permanent replacement is identified. Kumar, also maintaining an extensive history with the carrier, is in the 22nd year of a career with Qantas that involved serving as the Chief Operating Officer of QantasLink for 12 years.
"There is a lot of positive momentum in Qantas International at the moment, as there is across the Group, and I appreciate everyone's continued hard work to support this," said Joyce in a statement to the airline's employees.
Webster's departure also brings light to the relative shortage of females who act as the heads of airlines. Currently, Anne Rigail is the only CEO of a major airline, Air France. That comes after Carolyn McCall, the former CEO of EasyJet, left her position in 2018.
It is worth noting that many females do serve in other executive capacities at airlines. Joanna Geraghty serves as the president and chief operating officer for JetBlue, Maya Leibman as the chief information officer for American Airlines and Charu Jain as the chief information officer for Alaska Airlines.
An "AvGeek" for most of his life, Akhil has always been drawn to aviation. If there is an opportunity to read about an airline, fly on a new airplane, or talk to anyone about aviation, he is on it. Akhil has been on over 20 different kinds of aircraft, his favorite being the MD-80. Additionally, he has visited 5 continents and plans to knock out the remaining two (Africa and Antarctica) soon. Based in Dallas, Akhil graduated from Texas A&M University with a degree in Management Information Systems and currently works in consulting. His dream is to become an airline executive.
Latest posts by Akhil Dewan (see all)