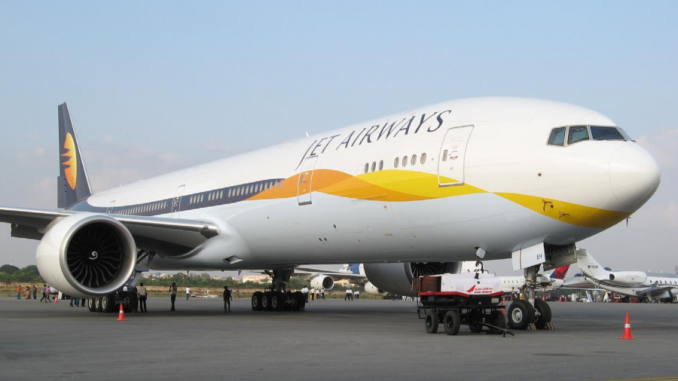 With the grounding of Jet Airways in mid-April, other Indian airlines have begun circling trying to get a piece of what remains of the carcass.
In order to maintain current levels of capacity, the Indian aviation ministry is granting airlines such as SpiceJet and IndiGo many of Jet's highly-coveted slots at airports in Mumbai and New Delhi in order to create the least amount of disruption. It is likely that other airlines such as Vistara have also received slots but no official announcement has been made.
This allocation of slots is supposed to be temporary and last for only three months. If Jet Airways were to be revived, the slots would then be returned.
Airlines such as Air India are eyeing international routes that Jet Airways once flew. These routes would provide the airline higher yields that it desperately needs. While the domestic aviation industry in India is doing poorly due to fare wars and rising costs, the international traffic to and from India does relatively well.
Ticket prices on international routes, especially in premium cabins, have increased over the past few months independent of the grounding of Jet Airways aircraft. The upcoming months while Jet Airways supposedly reorganizes will be a gift to other international carriers as all the travel that was supposed to be on Jet shifts to other carriers.
The demise of Jet Airways significantly cut capacity in the Indian aviation market and, therefore, caused prices to increase. The domestic industry should have a reasonably good time ahead while Jet Airways mends its wounds as passengers will shift over to other carriers and pay higher fares. While increased prices would be good for Indian airlines, this is something the government doesn't want to happen.
Many of the aircraft lessors that leased out aircraft to Jet Airways are now leasing the aircraft to other airlines. This is something fully within the lessor's rights to do as Jet Airways did not own the aircraft. It is also indicative of the fact that lessors believe Jet Airways may never fly again.
SpiceJet is expected to operate nearly 40 Boeing 737 aircraft that previously flew for Jet Airways. This would allow the airline to quickly expand since they have both slots and new aircraft to fly.
This, however, is not sitting well with other airlines in India. The carrier IndiGo protested to the aviation ministry that "aircraft inductions are planned in advance by airlines and cannot be expedited at short notice." The airline and its COO Wolfgang Prock-Scahuer argued that allowing lessors to lease out their aircraft to other airlines gives is unfair. IndiGo operates mainly Airbus aircraft and the only other airline to operate 737s are SpiceJet and Air India.
IndiGo would not be able to immediately integrate 737s into its operations and also cannot acquire or lease new planes right away to make use of the new slots that it temporarily received. The opposite is the case for SpiceJet which has already taken possession of Jet Airways' aircraft and is in the process of rebranding them.
The demise of Jet Airways has shaken the Indian aviation industry and if a sale in its entirety doesn't happen there are eager airlines ready and waiting to pick up the best scraps.
Jet Airways, however, isn't dead just yet. The airline and its creditors are working on seeking buyers to buy the embattled airline and bring it back to the skies. The outcome of the sale process won't be known until May 10. Until then, the future of Jet Airways remains uncertain.

Hemal took his first flight at four years old and has been an avgeek since then. When he isn't working as an analyst he's frequently found outside watching planes fly overhead or flying in them. His favorite plane is the 747-8i which Lufthansa thankfully flies to EWR allowing for some great spotting. He firmly believes that the best way to fly between JFK and BOS is via DFW and is always willing to go for that extra elite qualifying mile.

Latest posts by Hemal Gosai (see all)