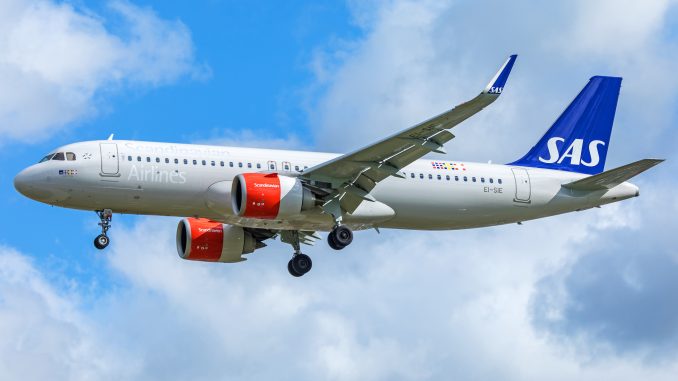 Scandinavian airline SAS has been forced to cancel flights on Monday and Tuesday as a pilot strike by Swedish, Danish and Norwegian pilot unions continues to disrupt flight operations. In a statement to passengers, the airline said: "We deeply regret that our customers are affected by the ongoing pilot strike when SAS now cancels flights on Monday and Tuesday. The strike will affect an additional 61,000 passengers on Monday when 667 flights are cancelled across Scandinavia. On Tuesday 49,000 passengers and 546 departures will be affected."
Almost 30 percent of SAS flights are operated by partner airlines and are not affected by the industrial action.
SAS CEO Rickard Gustafson recorded a statement when the strike commenced on Friday offering regret at the situation which is affecting hundreds of thousands of passengers and has said that "we will do everything in our power to end the conflict as soon as possible." Though Mr Gustafson also made a "promise that my skilled and devoted coworkers and I will do everything we can to try to find a solution for you as our customer."
Scandinavian media is reporting that the airline will deem the strike out of its control and therefore not compensate customers who may be eligible to make claims under European consumer laws.
The airline and its pilots are in dispute over a collective employment agreement with various media reporting the sticking points as a reported request for a 13 percent salary increase, the number of hours pilots are to be rostered and increased notice of scheduled trip patterns. In a report by Scandinavian news site The Local, the head of the Danish Pilot Association and chairman of the SAS Pilot Group said that any progress "requires SAS to change its attitude toward our demands and begin participating in real negotiations. We are very, very confident that the demands we have are not at all irresponsible, as has been said. These are quite reasonable requirements."
SAS Scandinavia has been the traditional flag carrier for Sweden, Denmark and Norway but in the last year the Norwegian government sold off its remaining shares in the airline citing an opportunity for the carrier to strengthen its position with reduced state ownership. Swedish and Danish government interests have been reduced in recent years and now account for 14.82 percent and 14.24 percent respectively of the airline's current ownership. However, almost 40 percent of total shares are owned by Swedish shareholders as opposed to 15 percent with Danish ties.
The labor dispute adds further concerns to the European aviation market which has been hit in the last 12 months by multiple airline bankruptcies and closures. In an interview with CNBC International in October last year, Chief Executive of Ryanair Michael O'Leary spoke of upcoming over-capacity in the European market over the winter season and cited Norwegian and SAS as possible bankruptcy candidates.
Mr. O'Leary said at the time that Ryanair had been speaking with owners of airports in Sweden regarding the possibility of his airline maintaining connectivity in the region, with the inference that there was concern SAS may not survive.
In February, SAS reported improved unit revenue and passenger yield for the first quarter of their reporting year but still delivered an anticipated loss citing higher fuel costs, a weak Swedish krona and underlying cost inflation. The airline had been optimistic that they would achieve the goal of a net profit for the financial year but a continuing strike and any future negative impact of passenger confidence will make this goal more difficult to achieve.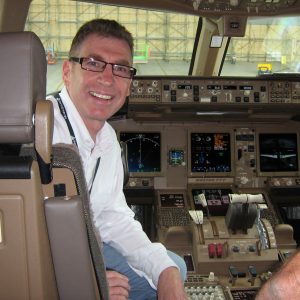 John has always had a passion for aviation and through a career with Air New Zealand has gained a strong understanding of aviation operations and the strategic nature of the industry. During his career with the airline, John held multiple leadership roles and was involved in projects such as the introduction of both the 777-200 and -300 type aircraft and the development of the IFE for the 777-300. He was also part of a small team who created and published the internal communications magazines for Air New Zealand's pilots, cabin crew and ground staff balancing a mix of corporate and social content.

John is educated to postgraduate level achieving a masters degree with Distinction in Airline and Airport Management. John is currently the course director of an undergraduate commercial pilot training programme at a leading London university. In addition he is contracted as an external instructor for IATA (International Air Transport Association) and a member of the Heathrow Community Fund's 'Communities for Tomorrow' panel.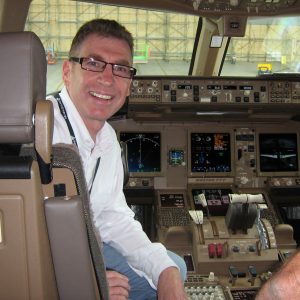 Latest posts by John Flett (see all)