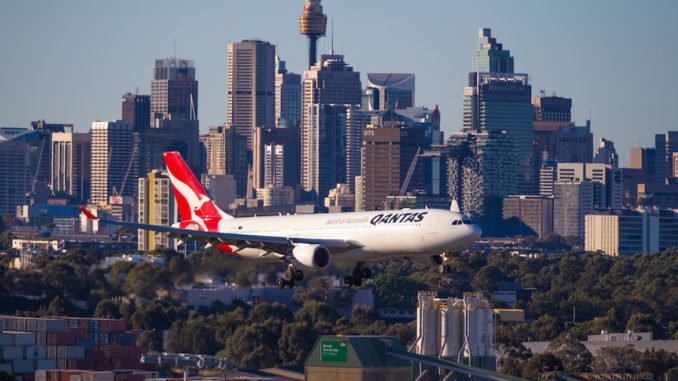 On Monday morning, Australia's SmartGate system outage caused chaos across the country, both on inbound and outbound flights.
SmartGate is an automated self-service border control system that allows Australian citizen to get through passport control more efficient. The system was installed in international airports such as Sydney, Melbourne, Brisbane, Perth, and Gold Coast. During the system blackout, the passengers were handled by immigration staff manually.
In response to the outage, the Australian Border Force (ABF) said, "Additional ABF staff have been deployed to process passengers at international airports and to minimize delays in cargo processing where possible. While the addition of staff has been seen reduced delays at some airports, passengers are still encouraged to arrive at airports early to allow additional time for processing."
As a result of the backlog, Qantas Airways confirmed that many of the outbound international flights at Sydney and Melbourne airports were delayed by about 30 to 45 minutes.
According to the Australian Broadcasting Corporation, arriving passengers took 90 minutes to clear immigration in Sydney. The passengers arrived at the airport "trying to find the end of the queue and kept walking, and there were people lined up everywhere."
Melbourne Airport also suffered from the outage. It was reported that the queue was more than 200 meters long. "We're extremely appreciative of the patience and good grace shown by passengers this morning," the airport said in a statement.
Brisbane Airport also experienced the backlog, "the situations were not too bad before 9 a.m., but there were major delays with inbound passengers." According to the airport. Perth Airport was affected by the computer outage as well, but the impact wasn't as serious as Sydney and Melbourne.
ABF announced the IT system was restored on Monday evening, but the cause of the incident remains unknown.

Will has been a travel agent in Hong Kong for almost three decades, as time goes by he hasn't lost his passion for his job, He still has plenty of enthusiasm for the airline industry and airport operations.