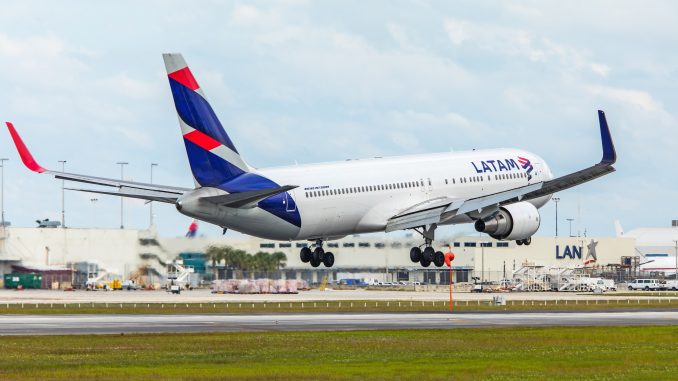 As part of a continuous effort to become the carrier of choice for South American travelers and people traveling to the region, LATAM recently embarked on a significant expansion for its North American and European network. Over the last couple of years, the South American carrier has strengthened its presence in the old continent, launching flights to Lisbon, Rome and Milan from its hub in Sao Paulo.
Currently, LATAM flies to eight European destinations from Brazil with flights operated by a mix of Boeing 767-300ER, Boeing 777-300ER and A350-900 XWB aircraft, with subtle differences in its premium hard product. AirlineGeeks recently had the chance to try LATAM Brazil long-haul Premium Business product from Lisbon Portela Airport to São Paulo–Guarulhos International Airport onboard a Boeing 767-300ER, a service which runs five-times-weekly.
Check-In  
I arrived at Lisbon Portela Airport two and a half hours before my flight, which was scheduled to depart at 8:55 a.m. LATAM operates from Terminal 1 in Lisbon as do all full-service carriers serving the Portuguese capital. LATAM's check-in counters are located in Section D, which is located one level up from the terminal's entrance.
The check-in process was prompt and friendly, with agents patiently assisting passengers with any requests they may have. I was given a paper boarding pass that was stamped with a fast track pass for security as a business class passenger, which saved me some time.
Lounge
LATAM uses the shared ZNZ lounge operated by the airport. It is located in the intra-Schengen departures area, after security but before passport control. Passengers traveling outside of the Schengen Area should leave enough time to go through the exit control formalities before boarding.
The lounge is relatively big and spacious with nice views of the apron. Food and beverage options were quite basic for breakfast and mainly constituted of a couple of sandwiches and pastries along with fresh fruit.
Modernity is the main theme of this lounge which features mostly gray and black chairs and white floors. Chairs also lined the main window so enthusiasts and regular passengers alike can partake in some plane spotting before their flights. I sat overlooking the tarmac and enjoyed some breakfast whilst watching aircraft during the airport's morning rise.
Boarding
After enjoying some time in the lounge, it was time to head to the gate. We boarded through Gate B43, which was a good 15-minute walk from the lounge factoring in time to go through passport control. Boarding was about to begin as soon as I reached the gate almost an hour before departure.
Boarding was carried in an orderly fashion, with one lane for premium passengers, one for those needing special assistance and three for economy, which was boarded from rear to front.
Cabin
My aircraft was a six-year-old Boeing 767-300ER, part of LATAMs last Boeing 767 orders before Boeing stopped its production as a passenger jet in 2014. These newer set of Boeing middle-of-the-market wide-bodies feature updated interiors, including the same Premium Business and economy seats as those found on the Boeing 787-8 Dreamliners. LATAM has not confirmed whether newer Boeing 767-300ERs will be fitted with the new interiors; however, these aircraft will probably fly with their current cabins for a good while.
Business class in this configuration is made up of 30 lie-flat seats arranged in a 2-2-2 paired configuration. Seat pitch on these seats is 20-inches and when in lie-flat mode, the seat spans around 6-feet.
Storage space at the seat is limited due to the paired configuration. Seats have a small storage compartment on the sides and a small storage partition in between seats big enough to hold a book or a small tablet. Amenities at the seats include a personal reading light, USB charging port, 110v AC power outlet, water bottle holder and tethered remote for the in-flight entertainment system.
The tray table folds out from the central console while a smaller tray table folds out from the side table in the panel in between seats. The purpose of the smaller table is to hold drinks during meal services.
There was also a small privacy partition which could be pulled out from the seat shell at the back. Although minimal, it did help reduce eye contact with my seat neighbor.
Service
As soon as I stepped onboard, a friendly flight attendant presented herself and offered to fit the bedding mattress into the seat, which is similar to those available in United Polaris. She then came back offering water or orange juice as a welcome drink and explained the service flow for the flight.
On the seat, there was a striped amenity kit along with a pair of noise-canceling headphones and a bottle of water. The amenity kit was simple; however, it contained all the essentials one would need for a long haul flight.
Inside the amenity kit was an eye mask, toothbrush and toothpaste, pen, earplugs, hand lotions, socks and a cleansing pad.
We took off on-time from Lisbon and, disappointingly, the seat next to me which appeared to be vacant was occupied by an off-duty crew member.
In-Flight Service
Shortly after reaching our cruising altitude, cabin crew rolled the carts down the cabin with breakfast. There were no menus, with the crew would verbally listing the options instead. The choice was either an omelet or a plate of cold cuts along with a decent selection of bread and pastries, coffee, teas, juices and yogurt. I chose the former along with some orange juice and coffee.
The omelet was surprisingly tasty and not soggy at all. The mushrooms on the side were a nice touch as well, despite their bland appearance.
LATAM's new premium service flow is structured around catering to the needs of the modern business traveler and aims to retain high-value flyers. This shapes around allowing passengers to maximize work or rest during the flight and in such involve fewer service interruptions and offering greater flexibility for passengers to take control of their flying experience.
After breakfast, the cabin lights were dimmed to allow passengers to get some rest and the crew came around making sure window blinds were shut. Being a daytime flight, I yearned to be able to appreciate the views as we crossed the Atlantic. I did take a few peaks outside while being conscious not to bother my fellow passengers.
The seat offered a few set positions, which are customizable to maximize comfort, controlled by a small panel of buttons. The seat can lie fully flat; however, it feels a bit narrow when in lie-flat mode. Additionally, the footwell is quite small, so some passengers might struggle to get comfortable.
Fortunately, I did manage to take a short nap before exploring the in-flight Entertainment system, available in English, Spanish and Portuguese. The system had a decent selection of movies, with a few premieres and Hollywood choices available. The TV shows tab was lacking though, with few options in English and only offering one or two episodes of each show.
The moving map feature was simple and did not feature any 3D features or view setting controls. Still, the resolution was decent and it provided detailed information on where we were flying above, an improvement over the feature on previous generation LATAM cabins.
While the crew spent most of the flight in the galley,  they were very proactive in responding to call buttons and dealing with passenger requests.
Flying in business class on a daytime flight, I was looking forward to enjoying the lunch service. To my dismay, however, orders were taken merely an hour and 30-minutes before landing. On overnight flights, I understand it makes sense to push back the second service closer to landing to allow passengers to maximize rest. On a daytime flight, however, where most passengers were awake, I felt it could have started a little earlier considering the wide timing gap between the two meal services.
This time around, there was a formal lunch menu with two choices for starter, three for main and four for dessert. Starter options were either soup or salad while the main course options were beef osso buco, balut cannelloni or a tuna salad. For dessert, passengers could choose from ice cream, Portuguese pastel de nata, fresh fruit or a cheese plate.
The meal was presented in one tray which surely looked way too packed. For the main, I went with the beef osso buco. The meat was a bit overcooked and flavorless.
To drink, there was a decent selection of soft drinks and all major spirits. The wine list was quite impressive, with one choice for champagne, three choices for red wine and two for white. All wines were produced in South American, an homage to the carrier's home continent.
I washed down the meal with a glass of an Argentinean blend red, which was quite good. Refills were offered before the meal service was cleared out. Overall, although some elements of the meal were certainly business class quality, the quantity was closer to average international premium economy offerings and certainly below the long-haul business class standard.
Afterward, the crew came around offering tea or coffee and there was time for a quick cup before starting our descent towards Sao Paulo.
Arriving in Sao Paulo
Landing into the Brazilian metropolis is quite impressive as the city seems to stretch forever.
We landed a few minutes before schedule, just after 3:30 p.m., after a good 10-hours and 35-minutes in the air spent mainly over the Atlantic. The aircraft parked at Sao Paulo' Terminal 3, used for international flights by all major carriers, including American Airlines, British Airways, Lufthansa and United.
Final Thought's on LATAM's Business Class on the Boeing 767-300ER
Personally, I had mixed feelings on this flight and about LATAM's long-haul business class product more broadly. Although the airline is retrofitting older wide-body aircraft with a globally competitive hard product similar to Delta, Qantas and SAS, many fleet members operating some of LATAM's longest flights will not feature those interiors, creating major product inconsistencies throughout their fleet.
Secondly, although all crew members were very friendly and prompt when dealing with passenger requests, at times it felt that service was quite lacking. To me, this is not because of inattentive crew members, but rather the service flow leaves less room for interactions with the crew. While some passengers might appreciate this, others like myself would have enjoyed from a more complete meal service and a couple of drinks throughout the flight. Perhaps, LATAM could learn from its partner Qatar Airways and offer flexible meal options that better cater to different passenger needs or at least offer a separate lighter meal set for those that are looking to maximize sleep or work during the flight.
Finally, LATAM doesn't stand out on a competitive route such as Lisbon to Sao Paulo, where TAP Air Portugal and Azul offer up to three daily frequencies, including frequencies on TAP's flagship A330neo. With other airlines offering an industry standard hard product featuring direct aisle access in business class and better schedules to meet time-sensitive flyer's needs, LATAM struggles to compare.
Upcoming Aircraft Refurbishments
LATAM is currently going through a major $400 million cabin overhaul, retrofitting more than 100 A320 family aircraft as well as some older members of its widebody fleet, to match the carrier's new cabin standard that aims to offer a competitive hard product. A staple of the overhaul is the new featuring of colors and textures that resemble certain elements of Latin America and carry its unique identity across the skies.
Currently, older Boeing 767-300ERs operated by LATAM Peru, LATAM Ecuador and LATAM Colombia, as well as LATAM Brazil's 10 Boeing 777-300ERs are being retrofitted with Thompson Vantage XL seats in business class. Arranged in a 1-2-1 staggered configuration, the seats feature direct aisle access, 18-inch high definition in-flight entertainment screens and greater privacy. The same seat is used by Qantas on its Airbus A330s and Boeing 787-9 Dreamliners and Delta as part of its new Delta One suite on the A350-900 XWBs and retrofitted Boeing 777-200LRs.
However, not all members of LATAM's widebody fleet will feature the updated interiors, as newer aircraft will retain their current configuration. This includes the 24 Boeing 787 Dreamliners operated by LATAM Chile and the nine A350-900 XWBs operated by LATAM Brazil. There are two A350s pending delivery which, according to the airline, will feature the new product.
Finally, the airline has not announced whether it will retrofit newer Boeing 767-300ERs like the one I flew on. These aircraft feature newer interiors than previous 767s, with the same seats as the carrier's Boeing 787-8 Dreamliners.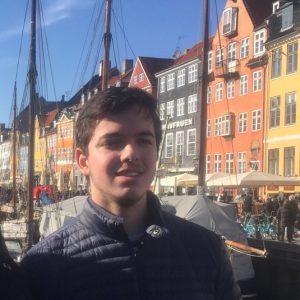 As a geography nerd, Jose has always been fascinated by the complexities of the airline industry and its ability to bring the world closer together. Born and raised in Peru, now studying in the UK. he has travelled around America, Europe and South East Asia. His favorite aircraft is the Boeing 767-300, which he has flown many times during his childhood; although now the A350 is slowly growing up on him.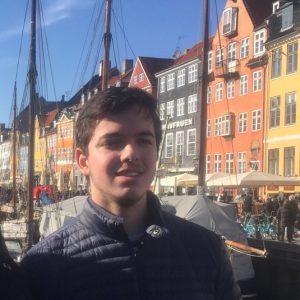 Latest posts by Jose Antonio Payet (see all)