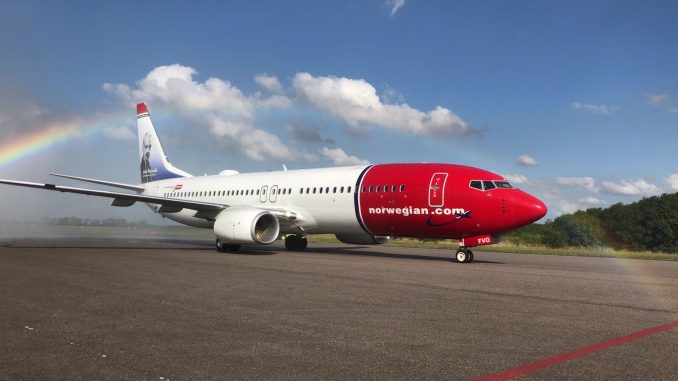 Almost three years after it started, the commercial aviation market in Argentina is facing a plain contradiction. While passenger numbers are on the rise, the stability of the system as a whole is decreasing rapidly. Most carriers, both new and old, are reaching a decision point in which the choices seem to be countervailing: to engage a price war or to stay out, risking their position and market share.
JetSmart, the last arrival to the domestic market, a few weeks ago started its local operations from Buenos Aires' low-cost Palomar Airport and some interprovince routes. Together with Flybondi, both carriers are dominating the no-frills segment, with market share growing at a quick pace. However, the reality of the two companies is quite different in terms of investment and momentum.
Flybondi started operations in 2018, with a plan for a 10 aircraft fleet by the end of that year. But the economic recession and several operational mishaps impacted on that growth and the carrier is now keeping 5 aircraft flying, while the expectation for 2019 is to add just two. The company has reduced frequencies but continued adding new destinations, and plans to reach Brazil are underway.
Norwegian Air Argentina, on the other hand, is still building its base in Argentina. In the meantime, it has flown back one of its Boeing 737-800s to Europe in order to help Norwegian Air Shuttle with the capacity impact that came as a consequence of the Boeing 737 MAX grounding. A few weeks ago, while presenting Norwegian Group results, Norwegian CFO Geir Karlsen stated that there is a decision about the Argentinian branch -and the whole South American project- that is to be taken in August. In a context of strict cost-reduction measures that will slow down the company growth and reduce its financial exposure, the evaluation of the project seems logical. Nevertheless, just one day after the results call, Norwegian's CEO Bjørn Kjos spoke with Argentinian media and ratified its long-term commitment to this market. Local sources were surprised by Karlsen's remarks and relieved after Kjos' words.
Avianca Argentina, another new actor in the market, is facing a dark future. Deeply tied to Avianca Brazil's demise, the hope for a buyer that shows some interest in the Argentinian branch is meager. The staff that remains within the company is struggling to get their paychecks on time and the chances for recovery are narrowing by the minute. Once dubbed as a company that was set to take over the leadership -as it had alleged presidential favors-, is fighting for survival. just a year and a half from its beginning.
Andes Lineas Aereas retreated to regroup after its own expansion plan has weakened its position. Despite its main business plan always being charter flights with its McDonnell Douglas MD-83s, the company leased some Boeing 737-800s to expand its commercial routes. All those aircraft, however, have been returned now as the carrier is considering a more conservative approach until the dust settles. Staff is also receiving late payments and some of the routes have been suspended or terminated in order to focus to more attractive destinations.
LATAM, another classic operator in the country, has reduced some destinations and is now focused on being a feeder for the big hubs the conglomerate has in Lima, Peru; Santiago, Chile and Sao Paulo, Brazil. However, since the paradigm change started a while before, it is less exposed. Also, the controlling group is not having financial issues, even though some routes have been changed or canceled.
Last but not least, domestic leader Aerolineas Argentinas is also facing issues. In an electoral year, the government would prefer to present Aerolineas as a successful, self-sustained company, but that is not possible at the time. Despite reducing its deficit to a sixth of what it received in previous years, the goal of zero state aid seems pretty far away at this stage.
Some costly but necessary measures including a long-haul fleet renewal and domestic interior retrofit for better are being indefinitely postponed, threatening the capability to maintain competitive in both segments targeting the high-value long-haul passenger and the domestic budget traveler. Some steps have been taken to capture the low-cost/first-flyer market but without an interior retrofit, it will be hard to stay in the fight with other competitors that had reduced their costs significantly.
Almost three years away from its start, the so-called "revolution of the planes" is showing its weaknesses, and it is clear that there is a strong possibility that not all current operators will remain active in the years to come. The real challenge for the companies is to be one of the survivors.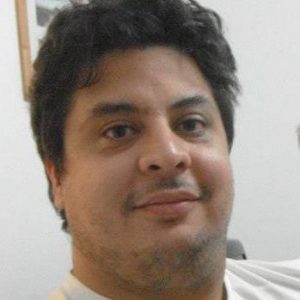 Since a little kid, Pablo set his passions in order: aviation, soccer, and everything else. He has traveled to various destinations throughout South America, Asia, and Europe.

Technology and systems expert, occasional spotter, not-so-dynamic midfielder, blogger, husband, father of three cats; he believes that Latin America's aviation industry past, present, and future offer a lot of stories to be told.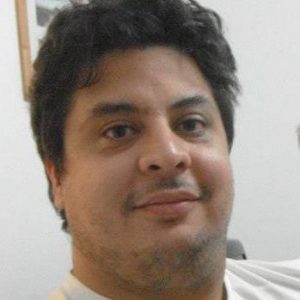 Latest posts by Pablo Diaz (see all)