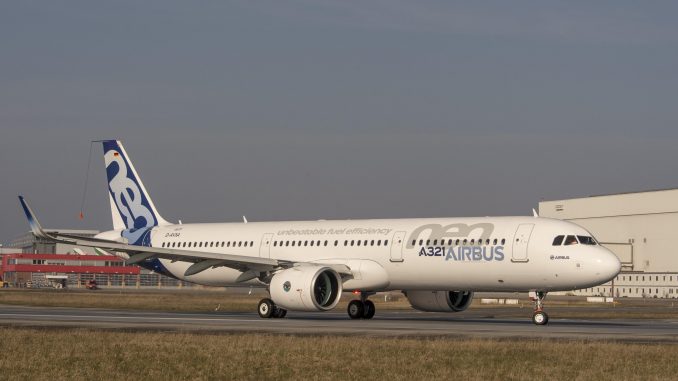 China Airlines has chosen the Airbus A321neo for its future regional narrowbody operations. The Taiwanese carrier will lease 14 A321neo aircraft that are scheduled to enter service in 2021. Furthermore, the airline will have the option to negotiate for an additional 11 firm and five option aircraft orders once the lease begins.
The introduction of the new narrowbody fleet will be another milestone for China Airlines after the Boeing 777-300ER and Airbus A350-900XWB. Currently, the Taiwanese carrier has a narrowbody fleet that comprises 18 Boeing 737-800s used primarily on regional routes in East Asia.
"After assessing all relevant aircraft features and considering the congestion of neighboring airports in Asia, China Airlines (has) selected Airbus A321neo as the optimum aircraft for the regional narrowbody operations," China Airlines said in a press statement.
Like China Airlines' 777s and A350s, new generation cabin designs dubbed "NexGen" will be implemented on the A321neo, including a new seating configuration and in-flight entertainment system. The cabin interior and in-flight amenities of China Airlines' new fleet will remain seamless to strengthen brand image. Regional travelers can look forward to seeing wood-grain features and Song Dynasty aesthetics currently present on the new long-haul fleet.
Although it's unlikely, there is no word yet on whether a Sky Lounge, a staple feature of China Airlines' NexGen, will be on the narrowbody aircraft.
The Airbus A321neo is not the only aircraft in its fleet to be replaced. The Taiwanese airline is already searching for a heavy-duty aircraft to replace its fleet of older 747-400F cargo jets. The airline separately disclosed a memorandum of understanding with Boeing for three firm 777 Freighters, plus three options. The new cargo aircraft is to be operated on routes to Europe and North America.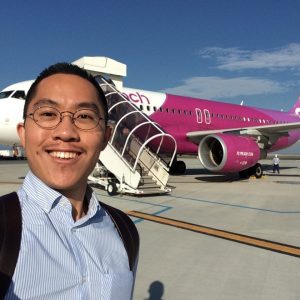 Most people hate long flights or overnight layovers, but Albert loves them. The airport and flying parts of traveling are the biggest highlights of any trip for him – as this avgeek always gets a thrill from sampling different airline cabin products and checking out regional developments happening at local U.S. airports. He's flown on almost every major carrier in the U.S. and Asia Pacific, and he hopes to try out the new A350s soon.

Albert recently completed his undergraduate studies in Business Accounting at USC in Los Angeles and he is currently recruiting for a corporate analyst position at one of the U.S. legacy carriers. During his college years, he interned at LAX for Los Angeles World Airports working behind-the-scenes (and on the ramp) in public relations and accounting. Outside of writing for AirlineGeeks, he enjoys trekking the Hollywood hills, visiting new hotspots throughout SoCal, and doing the occasional weekender on Spirit Airlines.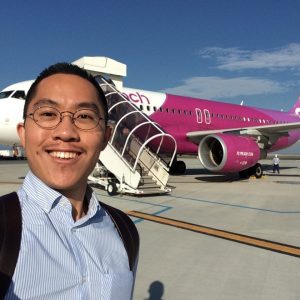 Latest posts by Albert Kuan (see all)