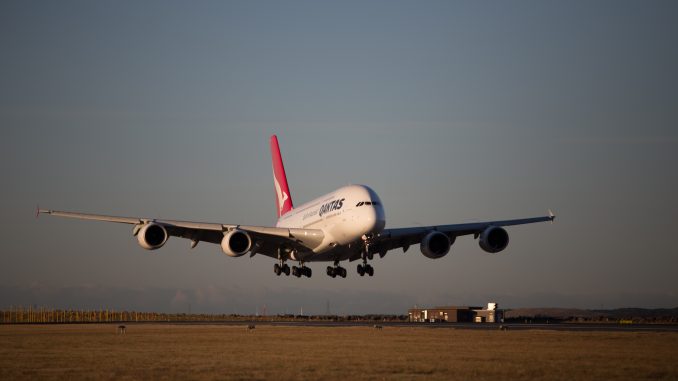 After a number of years of extraordinary growth in passenger volume, Sydney Airport is seeing subdued growth in passenger counts across the board. Earlier, the airport reported the figure from the first quarter of this year and announced that total revenue was 1.58 billion (1.1 billion USD) last year, a jump of 6.8 percent compared to the previous year.
Sydney Airport is the gateway to Australia and the busiest airport in the country which handled 44.4 million passengers last year, 47 airlines serves more than 100 destinations. In response to the drop in 2019, Geoff Culbert, CEO of the airport said in an annual general meeting: "The base number gets higher every year, and the bar gets raised every year. But we still remain confident about the growth profile of the aero business in the medium and longer term, particularly given the world of possibilities that remain."
In past years, China became a "growth engine" and contributes a strong presence to the airport. Vietnam and India also had a double-digit growth rate in 2018, the rates were 18 percent and 14 percent respectively. The more mature market such as the U.S. and Japan had a growth rate of nine and seven percent. Also, the airport recorded a four percent increase in Australian passengers.
Nowadays, Sydney Airport may only reach 60 percent of the world's destination in a single flight. With the development of new aircraft technology, such as the Boeing 777x and Airbus A350ULR, the airport is expecting 100 percent of the world's population will be reachable from Sydney in a single flight. In addition, the airport expects they could handle 65 million passengers by 2039.
As a significant contributor to the New South Wales and local economies, the airport community employs over 31,000 employees and supports 38 billion dollars (26 billion USD) in economic activity every year. In addition, the airport will celebrate its centenary this year. Culbert said, "We will have a series of community initiatives throughout the airport precinct as well as surrounding communities."

Will has been a travel agent in Hong Kong for almost three decades, as time goes by he hasn't lost his passion for his job, He still has plenty of enthusiasm for the airline industry and airport operations.