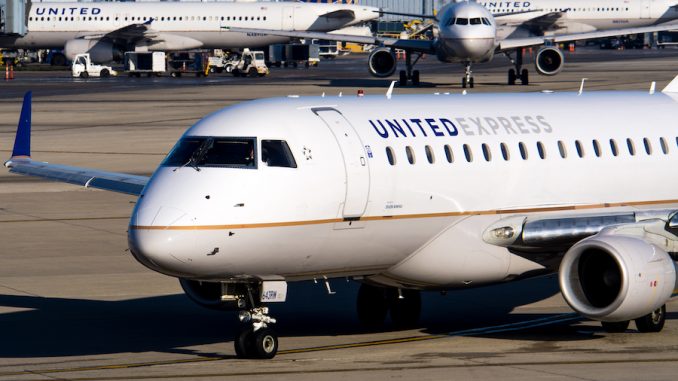 ExpressJet Airlines, a United Express regional carrier, began commercial service with its newest fleet type, the Embraer E175, on Thursday. The first flight, UA4042, departed Houston's George Bush Intercontinental Airport for Hartsfield-Jackson Atlanta International Airport, coincidentally the airline's two main bases, at 8:10 a.m. and arrived on-time at 11:17 a.m., inaugurating a new era for the carrier.
ExpressJet will be adding 25 new E175s to its fleet in 2019 to support its rapid regional growth under the United Express brand. Delivery of the aircraft first began in April 2019 and to date, the airline has taken delivery of five of the aircraft from Embraer with plans to continue adding new aircraft throughout the year. To accommodate the increase of E175s, ExpressJet has expanded its crew training capabilities for the new jet with the addition of an E175 full-motion flight simulator and a cabin door trainer at its base in Houston.
"The delivery of our first E175 represents a significant milestone in ExpressJet's growth as an exclusive United Express carrier," Subodh Karnik, chairman and CEO of ExpressJet said. "I want to express my gratitude to our partners at Embraer and United Airlines as well as to the ExpressJet employees who have worked tirelessly over the past six months to make this day a reality."
This year alone, the airline has hired more than 350 new pilots and the plan is to nearly double that number by the end of the year. To fuel the hiring of new pilots, the United Express carrier is offering a quick selection process, an immediate class date and opportunities to bid for flying within three months.
The ExpressJet E175 jet in service for United features 12 seats in first class and 58 seats in economy class. Houston's George Bush Intercontinental Airport will serve as the airline's first E175 base, with a second base location to be announced soon.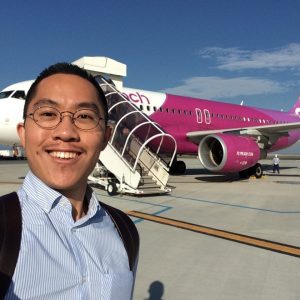 Most people hate long flights or overnight layovers, but Albert loves them. The airport and flying parts of traveling are the biggest highlights of any trip for him – as this avgeek always gets a thrill from sampling different airline cabin products and checking out regional developments happening at local U.S. airports. He's flown on almost every major carrier in the U.S. and Asia Pacific, and he hopes to try out the new A350s soon.

Albert recently completed his undergraduate studies in Business Accounting at USC in Los Angeles and he is currently recruiting for a corporate analyst position at one of the U.S. legacy carriers. During his college years, he interned at LAX for Los Angeles World Airports working behind-the-scenes (and on the ramp) in public relations and accounting. Outside of writing for AirlineGeeks, he enjoys trekking the Hollywood hills, visiting new hotspots throughout SoCal, and doing the occasional weekender on Spirit Airlines.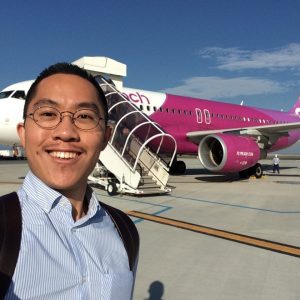 Latest posts by Albert Kuan (see all)