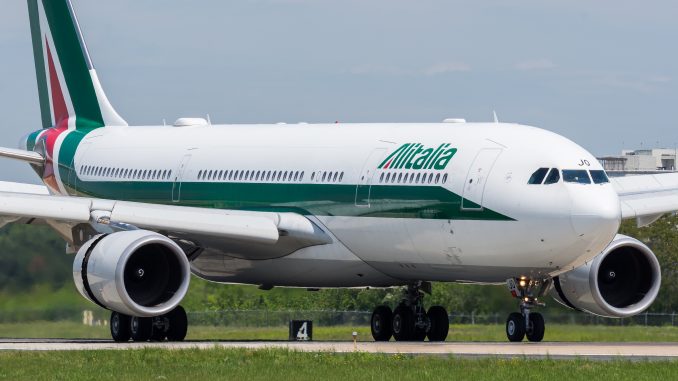 Italian media reported this week that the government authority overseeing the future of Alitalia has received a '"reserved" purchase offer for the airline from Claudio Lotito, the multi-millionaire owner and chairman of Italian football club Lazio.
The bid is a challenge to an existing offer involving Delta Air Lines and Italian rail corporation Ferrovie Dello Stato and came three days before the extended deadline for offers was due to close on Saturday, June 15. Italian media also report that the deadline for offers has now been further extended until July 15.
Alitalia has been in administration since 2017 and the Italian government has seen interest from Delta and the U.K.'s easyJet, who withdrew interest earlier this year. Delta, which has been reported to be seeking a 20 percent stake in the Italian national carrier and is seen as a crucial consortium partner for the future of the airline, has issued a 'no comment' statement in relation to Mr. Lotito's interest in Alitalia.
According to Il Sole 24 Ore, an Italian business newspaper, Mr. Lotito's offer is a "non-binding expression of interest" with no mention of the amount he would be willing to invest. Alitalia is reported to require investment in the range of 1 billion euros ($1.12 billion) after the airline went into insolvency following the failed investment by UAE carrier Etihad Airways. It is unclear as to whether the interest of Mr. Lotito would be in addition to the investment of Ferrovie and Delta, which the Italian government appears to favor because of the need to have an aviation partner as a co-owner for Italia.
The Italian government has said that the '"reserved" purchase offer from Lotito and recent interest from other investment groups and airlines is reason to extend the deadline for bidders for a further month. One of the interested investment groups has been reported as Atlantia, the Benetton company that controls Aeroporti di Roma and Autostrade per l'Italia.
Italian Deputy Premier Matteo Salvini is quoted by news agency Ansa as saying he is more comfortable with having partners in Alitalia with experience in infrastructure and transport, something which Mr. Lotito appears to lack in Salvini's opinion.
In relation to Alitalia, Salvini said: "What we're talking about here is a company with 11,000 staff, which has a potential American partner (Delta) with tens of billions of euros of turnover and which deals with infrastructure and planes. Lotito, for the moment, seems to be occupied in getting lads to play football with fluctuating results and fluctuating fortunes. I see them as two worlds quite far away, honestly."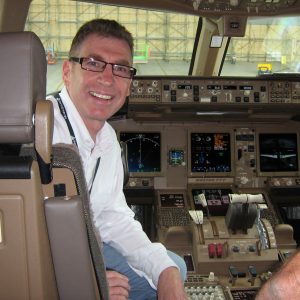 John has always had a passion for aviation and through a career with Air New Zealand has gained a strong understanding of aviation operations and the strategic nature of the industry. During his career with the airline, John held multiple leadership roles and was involved in projects such as the introduction of both the 777-200 and -300 type aircraft and the development of the IFE for the 777-300. He was also part of a small team who created and published the internal communications magazines for Air New Zealand's pilots, cabin crew and ground staff balancing a mix of corporate and social content.

John is educated to postgraduate level achieving a masters degree with Distinction in Airline and Airport Management. John is currently the course director of an undergraduate commercial pilot training programme at a leading London university. In addition he is contracted as an external instructor for IATA (International Air Transport Association) and a member of the Heathrow Community Fund's 'Communities for Tomorrow' panel.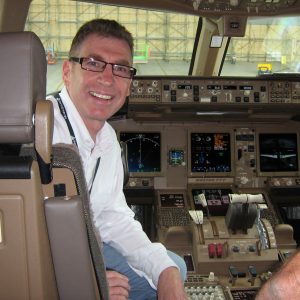 Latest posts by John Flett (see all)